You are here
Fun for All Ages, Interests and Activity Levels!
There is more to the Riviera Maya than the beach. Take advantage of this opportunity to explore underground rivers, get a firsthand look at jungle animals, birds and insects, swim in freshwater cenotes and zip-line through the thick Yucatan jungle. Here comes the best part: You won't have to roam for days through the jungle or sacrifice your beach time to enjoy these activities. You can see and experience it all in a day at one place. Pick your eco park and go!
What is an eco park? Imagine an amusement park but in a natural environment. Riviera Maya eco parks are located in the jungle near coastal vacation towns. Unlike typical amusement parks, eco parks are host to authentic Mayan ruins, tropical birds and diverse wildlife, million-year-old caves decorated with stalactite formations, and cool ways to explore these large areas. To make your eco park experience even better, many of the larger eco theme parks are all-inclusive, offering their visitors unlimited food and drinks, a price advantage for families.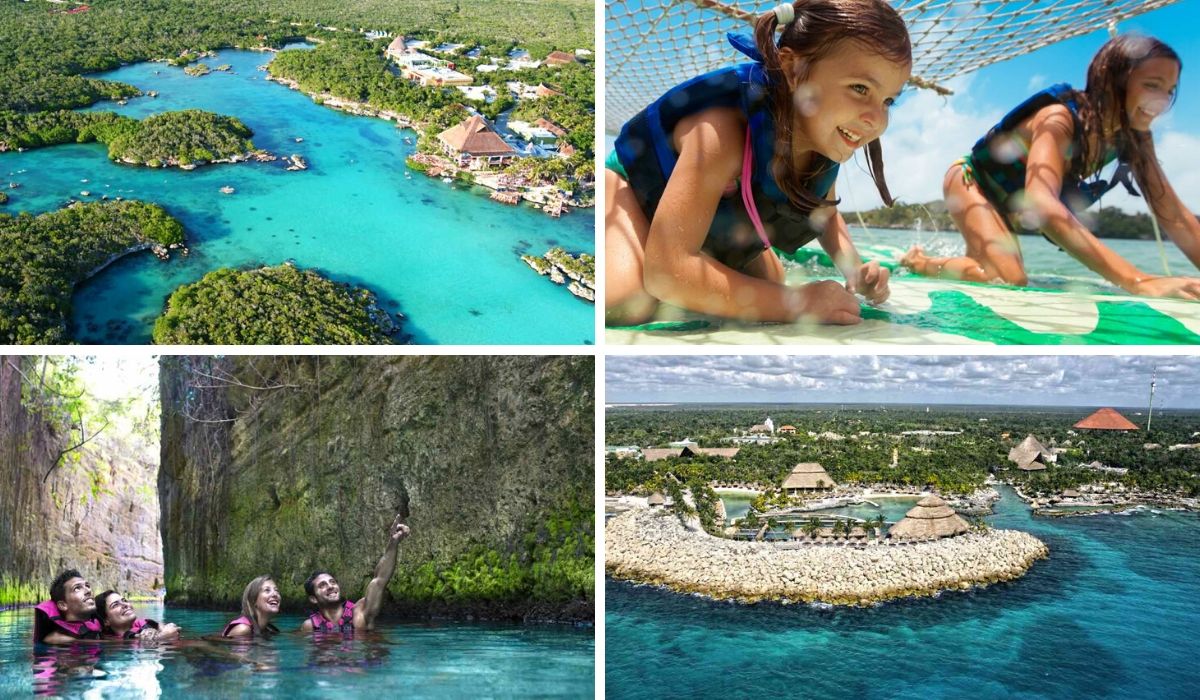 Eco Parks Are Close to Cancun and the Riviera Maya
The biggest (and the best) of Mexico's eco parks are located very close to the Cancun Hotel Zone and just minutes away from Playa del Carmen, Tulum, Puerto Aventuras and Akumal. So there is nothing stopping you from trading la vida loca for a different type of thrill and putting a day trip to an eco park on the top of your "Things to do in Cancun and Riviera Maya" vacation list!