Get Directions
With So Many Fun Things To Do It's a Full Day!
If your goal is to see, experience, and understand more about the Riviera Maya, the Maya, and Mexico, Xcaret Eco Park is the place to go! This outdoor nature and eco park will have you learning more, doing more and having more fun in one location. The unique combination of culture, the environment, history and activities is what makes Xcaret stand out from other parks in the area.
Enjoy One of the Area's Most Popular Parks Close to Playa del Carmen
Xcaret (pronounced 'eesh-carette'), it is believed to be an ancient port known as the "Polé". The Maya used this area to purify their bodies and souls before travelling to Cozumel where they worship the Goddess of Fertility – Ixchel. The remains of the Ancient Maya civilization can still be seen within Xcaret's more than 80 hectares of land and inspired the resulting eco park. The masterminds behind Xcaret, the first eco park in the area, have cleverly combined culture, nature, history and education into this glorious, full day excursion.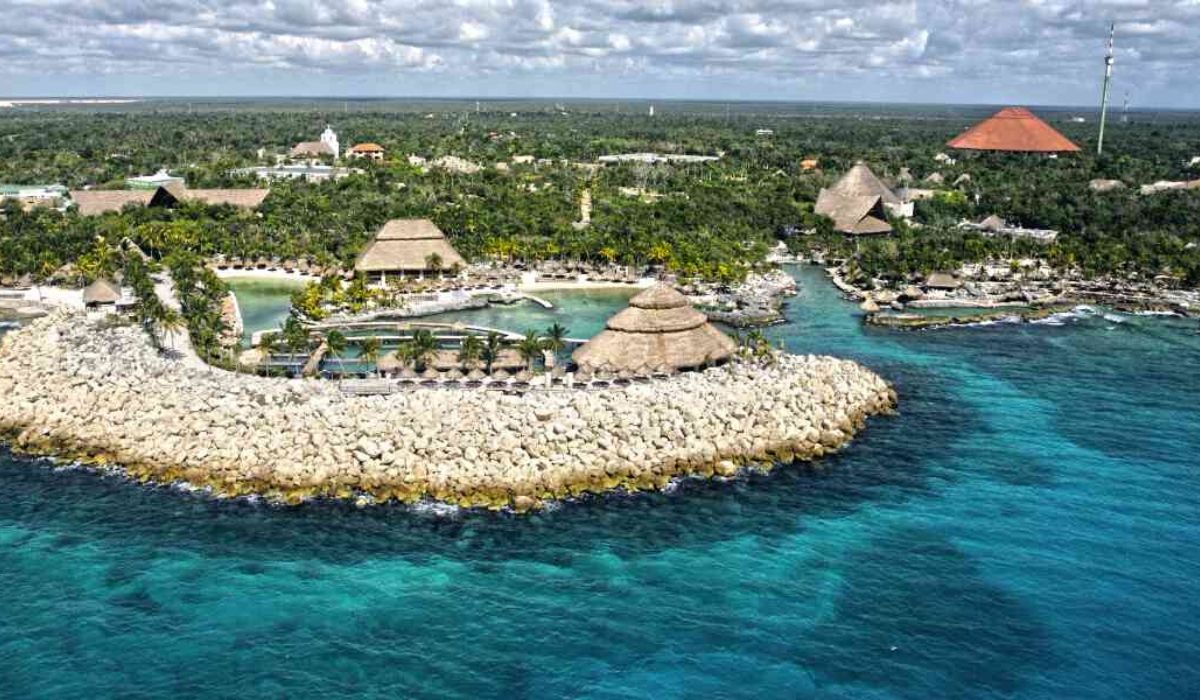 What Is There To Do and Discover at Xcaret Eco Park?
If you were to compare this eco-park to a typical, North American amusement park, Disney World comes to mind, but with a twist. Unlike amusement parks that are built from scratch, Xcaret used the natural environment and archaeological ruins as their base. Jungle, water, and history dictated the activities, educational opportunities, and just plain old fun found within its walls. This is not just a 'family park.' Anyone who spends a day at Xcaret will feel they had fun and they learned something. These are just some of the activities you can look forward to quiet jungle trails, an underground river, caverns, diverse wildlife, Coral Reef Aquarium teeming with colorful fish, an Orchid Greenhouse (with over 80 species of orchids), a Regional Life breeding farm, Jaguar Island, and our favorite, the Butterfly Farm. Each of these areas is designed to let visitors observe or interact with regional species and tropical environments.
For those looking for something more 'extreme,' there is the newest park attraction – swimming with nurse sharks. Although the sharks are not aggressive, having one sit in your lap and snap as you drop fish into its mouth will surely leave a long-lasting impression. If sharks are not your idea of fun, there are snorkeling areas full of tropical fish, the turtle area where you can see various species of turtles close up, or hang out with the stingrays.
Getting away from the water and into the tropical jungle provides additional experiences that we like to think are some of our favorites. Xcaret's Butterfly Pavilion is the largest butterfly facility in Mexico, featuring thousands of regional tropical butterflies. The Pavilion also runs an intensive breeding program for 20 endemic species. The trails and plants have been known to mesmerize any visitor, with plant names identified throughout the park so you are not left guessing.
A commitment to the environment – Xcaret Eco Park is not only a place to see sea turtles close up and learn about their nesting habits, but it's also a place that saves more than 250 baby sea turtles every year. Thanks to Marine Turtle Conservation Program in Riviera Maya, which began almost two decades ago, the park now has numerous rescued turtles peacefully living in its sea turtle area.
Enjoy Your Evening With the "Xcaret Mexico Espectacular" Dance Show
With more than 300 actors on stage, the Mayan night show and dance performances is a favorite for many. Dressed in colorful Maya costumes, the dancers play the drums, walk on fire, and perform mystical rituals, designed to appeal to the ancient gods. The show is the history of the Mayan culture put to music and dance by performers who will blow your mind. Note: The night show is an additional cost to your day pass into Xcaret. Many visitors love to cruise around for a day and return another evening so they can take in the show.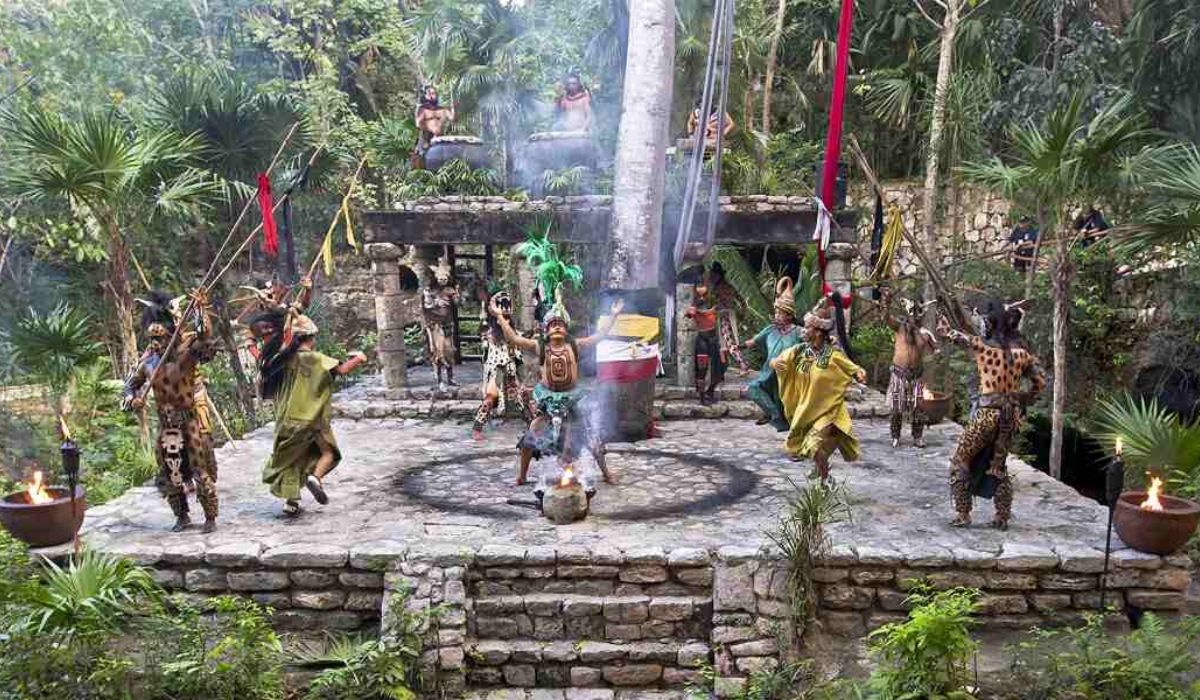 How To Find Xcaret Eco Park?
Xcaret Eco Park is conveniently located in the heart of Riviera Maya, between Cancun and Playa del Carmen. It will literally take you 10 minutes to get there if you are staying in Playa del Carmen, 20 minutes from Akumal, and around 40 minutes from the Tulum or Cancun Hotel Zone. Xcaret Eco Park is open 365 days a year, from 8:30 am to 9:30 pm. To make things super easy for visitors, there are packages that include transportation to the park. If you opt for public transport, you will have a groovy ride on the Xcaret bus that takes visitors from the bus stops on the highway to the main entrance.
Not sure which Eco Park is best for you? Xplor is next door to Xcaret and can be combined into a multi-day package of fun!