A Diverse and Popular Vacation Destination
For Riviera Maya vacations, this top spot in Mexico is famous for its beaches, multicultural influences, vibrant city life and small fishing villages. The area hosts millions of visitors each year who want a fun-filled yet relaxing Riviera Maya vacation. Enjoy the culture, history, activities, and most of all, a beach life with all the amenities. Take a stroll on 5th Ave in Playa del Carmen, explore the bays in Akumal, or find your quiet place in Puerto Morelos. In all of these towns, we offer a great variety of Riviera Maya vacation rentals.
Riviera Maya Vacations – Go South Of Cancun
The Riviera Maya is a 130 kilometer stretch of Caribbean coastline between the resort city of Cancun in the north and the Mayan ruins of Tulum in the south. Other communities and towns that are part of the famous Riviera Maya vacation destination include Puerto Morelos, Playa del Carmen, Cozumel Island, Puerto Aventuras, and Akumal. Being a part of the Yucatan Peninsula, the Riviera Maya has more to offer than its beaches. There is a rich history with many cultural influences and a diverse population. This combination has developed a cosmopolitan feel to the area with a focus on food, activities, shopping and of course, the beach life.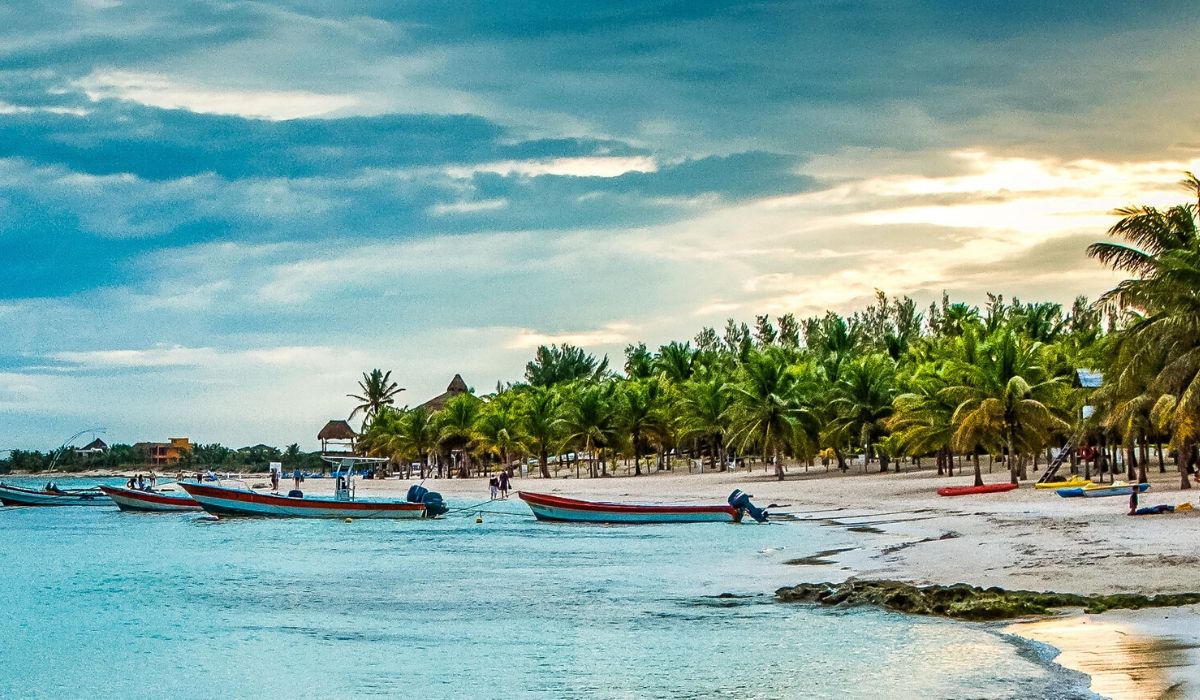 Getting to and around the Riviera Maya
Carretera (highway) 307 is the only highway that runs the length of the Riviera Maya, making it a cinch to get to most Riviera Maya vacation rentals. Small roads on the Eastside lead to various beachside resorts, vacation communities, undeveloped beaches, and lagoons. The highway continues south to the coastal towns of Mahahual and Xcalak in the Costa Maya. From the highway, a few roads go inland (west) to rural villages, Mayan ruins, and fresh water cenotes. The neighboring states of Yucatan and Campeche comprise the western part of the Yucatan Peninsula where colonial towns hold great treasures of culture, history, and architecture, different from the Riviera Maya.