One of Our Favorite Tulum Destinations
Perhaps it's our romantic memories of the days of old here in Mexico, but Soliman Bay holds a special place in our hearts. This residential community is where a morning cup of coffee has never tasted better as you watch the sunrise. From luxury villas to quaint bungalows and even a stylish boutique hotel, there are Soliman Bay vacation rentals for everyone who is seeking a peaceful paradise to relax and dream.
La Bahía de Soliman is a laid-back residential community on a large crescent-shaped bay. The protected bay area makes this inlet an excellent location for snorkeling and kayaking. Couples and families come to Soliman Bay to avoid the pace of mainstream tourism and enjoy the simple pleasures of sun, sea, and sand on an uncrowded, semi-private beach. Soliman Bay rentals range from small deluxe cabanas and beach bungalows to grand hacienda villas, all facing the beautiful bay. When you feel the need to spice things up with a little adventure, Tulum is just 15 minutes south with great beaches, cenotes for swimming/snorkeling adventures, and the pueblo for shopping.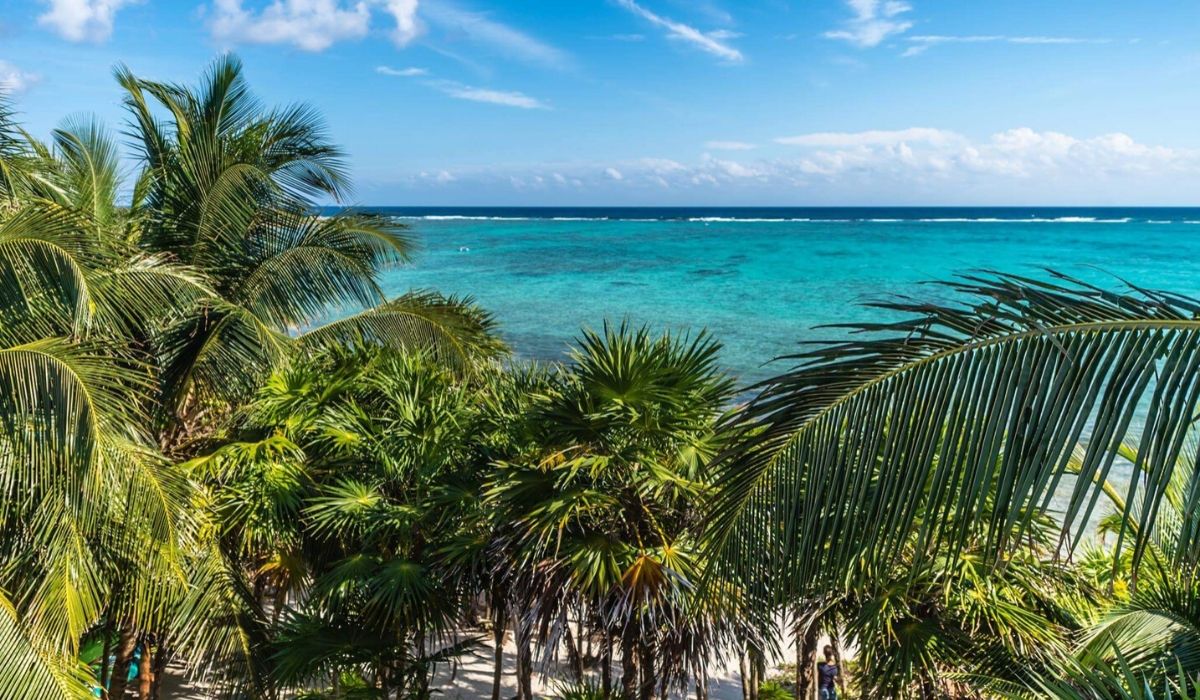 So What Do You Do in Soliman Bay?
Besides lounging in a hammock at one of the Soliman Bay vacation rentals, there are beach walks, sunbathing, bird watching, sea kayaking, diving, gazing at the stars, or just doing nothing at all! The location is convenient to numerous day trip adventures along the coast. Freshwater cenotes, Aktun Chen Nature Park, Yal-Ku lagoon in Akumal, many beaches and of course the Mayan ruins of Tulum and Coba are close by. People like Soliman Bay because it's a step back in time, a tropical paradise haven away from other larger towns and cities. There are two small restaurants that locals love, a beachside fish taco palapa, Chamico', and a higher-end fusion restaurant, Sahara Restaurant, with great views of the bay, stars, and moon. All is quiet on the eastern-front in this small community that many people call their personal paradise.
What's Nearby Soliman Bay Rentals and This Quiet Paradise
The Tulum Pueblo and the Mayan ruins are 10 minutes to the south of the Soliman Bay rentals with Akumal roughly 15 minutes to the north. Both the Town of Tulum and the Akumal area have telephones, money exchange, shopping, and restaurants. Tulum also has a major bus terminal. Playa del Carmen is 30 minutes to the north and has a wide range of shopping, major grocery stores, movie theatres and more!