Where The Sky Is Born
In the Mayan language, Sian Ka'an means 'where the sky is born,' or 'gift from the sky.' The Sian Ka'an Biosphere Reserve is a 1.3 million acre nature reserve just south of Tulum in the Riviera Maya. This protected reserve is inhabited by countless plant species, birds, and animals. Add 23 known archaeological sites to the list of attractions, and you are bound to have an adventure staying in sian kaan mexico vacation rentals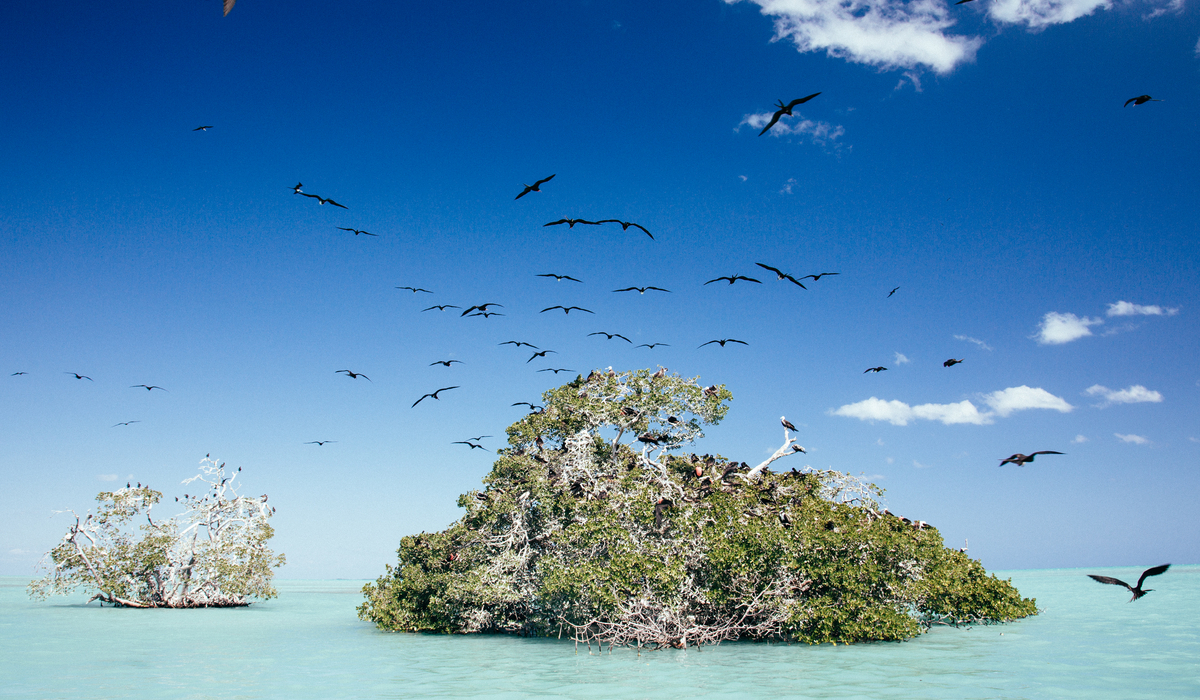 Nucleus of Sustainable Travel and Eco-Tourism in the Riviera Maya
Sian Ka'an is a UNESCO World Heritage site and protected biosphere in the southern portion of the Riviera Maya. This preserved national treasure is enormous, approximately 1.3 million acres in total, spanning 120 kilometers from north to south and comprising almost one-third of the Caribbean coast of Mexico. With a rich historical background, diverse ecosystem and vast waterways, the Sian Ka'an Biosphere is treasured by locals and visitors alike. There are also exclusive eco-centric Sian Ka'an vacation rentals for those looking the ultimate escape.
The northernmost section of Sian Ka'an contains what is thought to be an ancient trade route through the lagoons and mangrove channels between the cities of Tulum and Muyil. Parts of what is now the Reserve were once areas of chicle production and trade through the middle of the twentieth century. The fishing industry is still one of the most important economic activities for the residents who live in the Reserve. Common species include spiny lobster, tarpon, grouper, permit, and snapper. Tourism is one of the primary sources of income for fishermen in Sian Ka'an, who are hired to run boat trips to the reefs and lagoon systems with local guides who share the history and environmental richness of this area.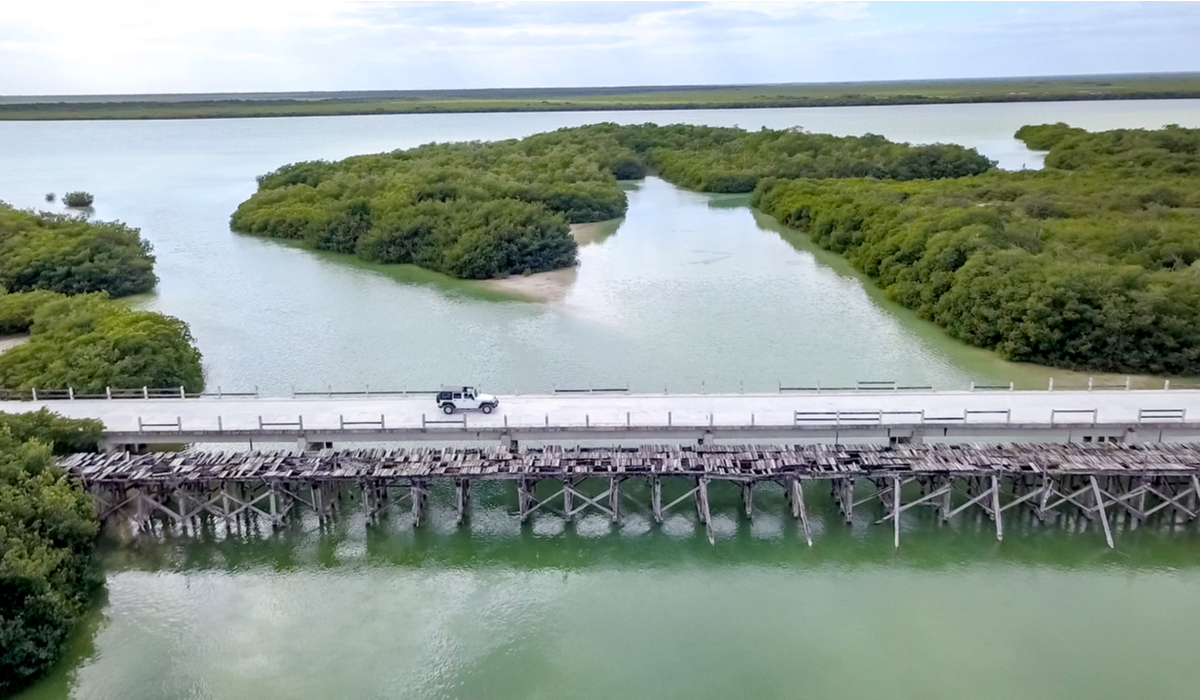 Sian Ka'an Visitor and Scientific Research Zones
The reserve contains three large core zones where human activity is limited to permission for scientific research only. These areas, known as the Zonas Nucleares of Muyil, Cayo Culebras, and Uaymil cover a total area of almost 700,000 acres. Low-impact human activities and sustainable development occur in the area of the reserve known as 'the Buffer Zone.' This region is comprised of lagoons, the Caribbean coast, and jungle. With the assistance of local guides, visitors can travel by boat or kayak and learn about flora and fauna indigenous to the area and observe over 300 species of birds, both migratory and local. The human population is estimated at 2,000 inhabitants, the majority of which are located in the coastal regions, especially in the fishing villages of Punta Allen and Punta Herrero.
Entering The Sian Ka'an Biosphere From Tulum
The main entrance is located on the Tulum beach road to the south of the Tulum hotel beach zone. The entry road reaches all the villa Sian Kaan Mexico vacation rentals. There is a stone archway at the entrance to the reserve where a small fee charged, and sign-in is required. There are few services in Sian Ka'an other than pre-booked guided tours and a few random small restaurants so come prepared with water, snacks and lots of gas in your tank. The area is known for its fly fishing, bird watching, and other eco-focused activities.