PEACEFULNESS (AND TEXAS BBQ) IN PARADISE
The perfect destination to hang your hat after a satisfying all-day excursion to a buzzing nearby town or a great place to relax and bask in the sun and the quiet, Tankah Bay is a beautiful and low-key seaside residential community. Lined with amenity-filled beachfront homes, this coastal Mexican Caribbean hamlet is great for travelers and their families looking for a little peace and quiet.
Welcome to Tankah Bay Tulum Mexico
Tankah Bay is expansive and has an outer reef break so that the bay waters stay calm and peaceful. This makes for great kayaking. Tankah Bay Tulum Mexico is also known for its beautiful cenote where you can swim and take in the sight of gigantic schools of colorful fish, flocks of local birds, and people say you may even a manatee if you're lucky. (We have not seen one though, to date).
What was once an area covered solely with coconut groves, Tankah Bay is now a romantic and serene neighborhood where you're free to play but, more importantly, to relax.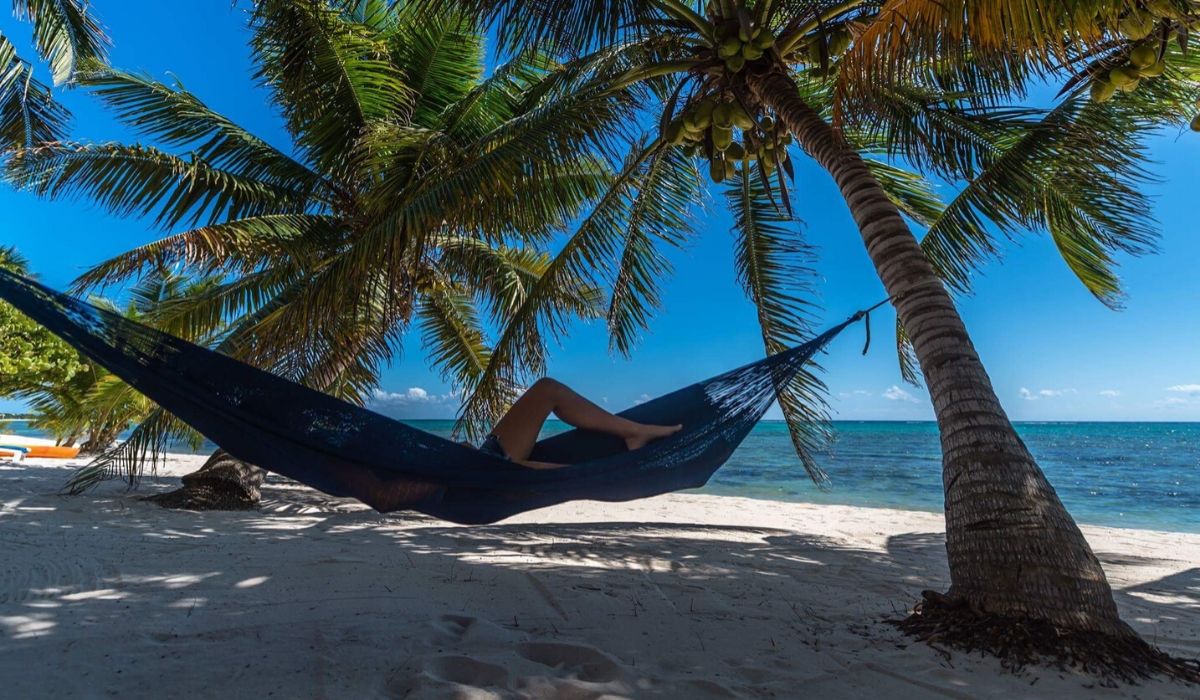 What We Love About Tankah Bay
Tankah Bay vacation rentals are separated from neighboring Soliman Bay by a point jutting out into the sea, where you'll find Paraiso Tankah, a great place to marvel in the rugged beauty and splendor of the area.
The local waterways and cenotes of Tankah Bay are also wonderful places to get up close and personal to the area's wildlife. The waters of Casa Cenote wind through the mangroves and towards the ocean, giving it a blend of fresh and salt water that makes the wildlife sightings incredible. Not only will you see huge schools of fish, but also birds in their natural hunting habitat including snowy egrets, ibis, and herons.
If you've had a long day visiting exciting neighboring towns such as Tulum or Akumal, find solace in the quiet of Tankah Bay vacation rentals, away from all the hustle and bustle and about as close to paradise as you can get.
Loco Gringo Tips
Casa Cenote: Not just a waterway, Casa Cenote is also the name of a favorite local restaurant. If you're craving a cheeseburger in paradise (hmmm, where have we heard that before?) and a cold beer, popping into Casa Cenote is a must. The Texan owner serves up BBQ each Sunday. If you stay at one of the Tankah Bay vacation rentals you find Casa Cenote a convenient stop if you are seeking a margarita any time during the day.
Family Time: The quiet and pristine waters of the bay make lounging with family on the beaches of Tankah Bay Tulum Mexico a relaxing experience and as far from stressful as imaginable.
Day Trips: Tankah Bay is within a 15-minute drive of exciting towns such as Akumal with the Yal-ka lagoon, the Aktun Chen Nature Park, and Tulum with its historic Mayan ruins.