A Deluxe Marina and Sea-Focused Community
There is no place like Puerto Aventuras! Puerto's central location on the Riviera Maya is perfect for excursions to the area's best sights and activities along the Caribbean coastline, including cenotes for swimming and snorkeling. It's also just a stone's throw away from the famous eco-adventure parks of X'caret, Xplor, and Xel-Ha for all day entertainment, water sports, and fun.
The deep water marina in Puerto Aventuras is a safe-haven for sailors cruising the Caribbean, sports fishermen who love the direct access to deep seas and larger yacht owners. It is one of the few mainland marina facilities between Cancun and Belize City.  It has a nine-hole golf course, tennis courts, scuba diving, shopping, excellent restaurants and a peaceful beach.
Whether you are staying for a week in one of the many Puerto Aventuras vacation rentals or visiting for the day, things to do in Puerto include sailing on a catamaran, deep sea sports fishing, observation of dolphins, and manatees, or just swimming and sunbathing on the beach.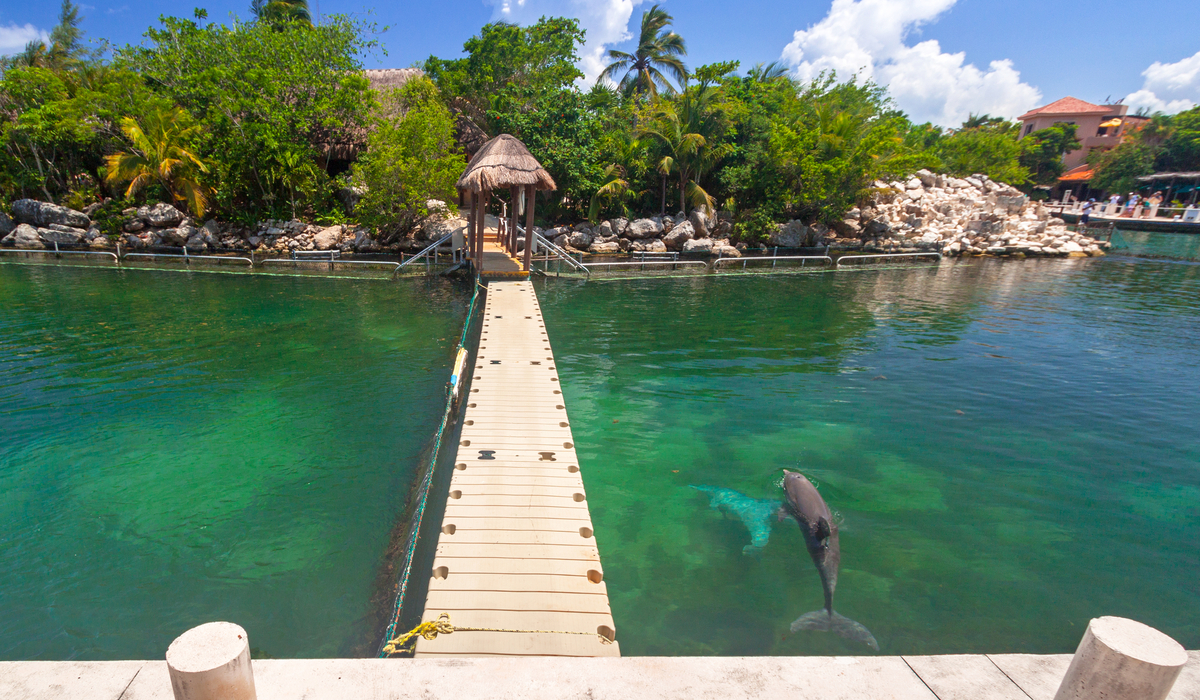 What's Nearby Puerto Aventuras
All of the Puerto Aventuras house rentals are close to the pueblo of Tulum, and the Mayan ruins are 30 minutes to the south. Akumal is roughly 20 minutes to the south and is excellent for snorkeling. Both Tulum and the Akumal area have lots of activities to offer, a different cultural feel, and some more great beaches to hang out. Playa del Carmen is 15 minutes to the north and has a wide range of shopping, major grocery stores, movie theatres and more! Cancun is 55 minutes from this marine community.