Get Directions
Do Everything That Goes SPLASH!
All you need is one day at Xel-Ha water theme park and you will be hooked. Snorkel with hundreds of tropical fish. Discover the Aventura cenote and its thrilling rope swing. Explore Riviera Maya jungle trails and swim in two underwater grottoes. Floating on a tube down a lazy river into a lagoon. And when you think that life can't get better than this, you'll discover that Xel-Ha adventures have just begun.
Why Plan a Day Trip to Xel-Ha Water Theme Park?
Every possible water activity that you can think of can be found at Xel-Ha. This is not an exaggeration. It is their mandate in this eco park!
Translated from the Mayan language Xel-Ha means "the mixture of the waters". Staying true to its name, Xel-Ha is a natural aquatic paradise where crystal clear underground rivers meet and mix with the turquoise waters of the Caribbean. This is an ideal place in the Riviera Maya to introduce yourself to water activities in both fresh and salt water. Enjoy the natural beauty of the Caribbean, the natural wonder of the fresh water river systems and an all-inclusive aspect that makes your eco park day easy, fun and on the water…all day long. Towels, snorkel gear and chilled cervezas are included. This park knows what makes people happy!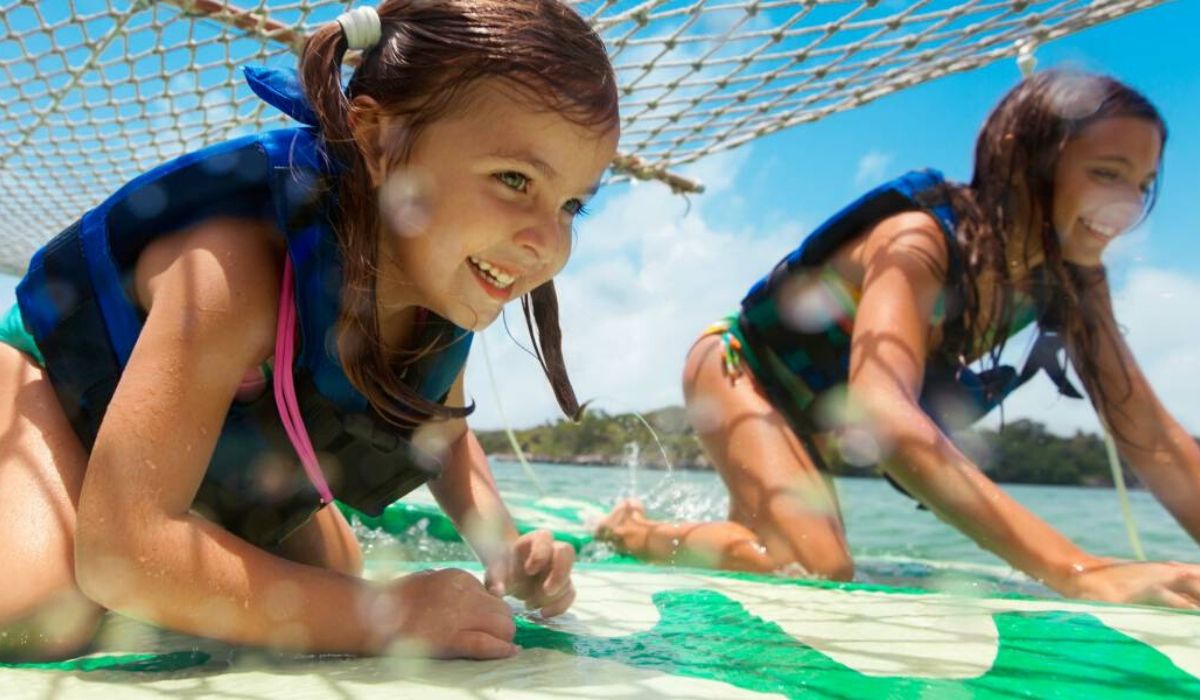 What Can You Do and Discover at the Xel-Ha Water Theme Park?
The grounds and activities at Xel-Ha are so extensive that everyone will find something to do and see here. If you are in the mood for a heart-thumping adventure, try The Cliff of Courage. This is one of the park's most extreme activities, where you are challenged to take a 5 meter jump from a bridge into the clear-blue river below. Just picture walking to the edge of the bridge; looking down at the clear blue waters beneath you; filling your lungs with salty Caribbean air and taking that first step into empty space. You'll need your courage, that's for sure. Those looking for less extreme activities should try the Rope Crossing. This 54-yard walk between two ropes, swaying softly over the waters of Xel-Ha is not as easy as it seems. Sport addicts, who like to combine an adventure with a good workout, will enjoy kayaking across the Black Lagoon or biking along the jungle trails.
Families travelling with small children, will appreciate the Xel-Ha's Children's Play Ground. Designed with many slides, swings, handrails and tires, it will keep the small ones both entertained and safe. Snorkeling is conducted in protected areas so your little ones, or mid-sized kids, can try their hand at this sport.
If you are hoping to get under the water and see more of the Caribbean Sea from a different perspective, Snuba® diving and a Sea Trek underwater adventure would be right up your alley. This is the first step to experiencing the underwater world like a diver and could just wet your whistle for more dive adventures. Gary and I are divers so we take advantage of any opportunity to promote this incredible sport.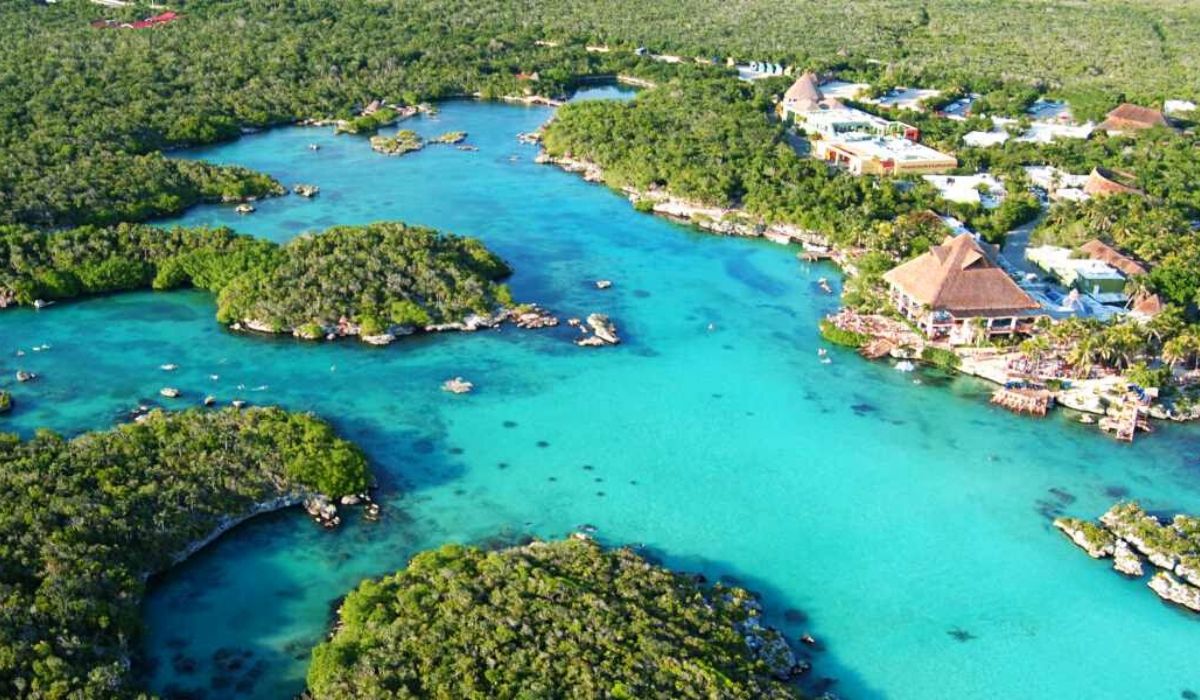 The Bottom Line on Xel Ha
Xel-Ha eco water theme park is an amazing opportunity to experience the sea and cenotes in a different way. Water activities are the basis to the Riviera Maya and using Xel-Ha as your base to start learning, enjoying and experiencing water activities is a great way to go. With the all-inclusive food and drinks package, you will have ample opportunity to spend quality time with your friends, family and tropical fish!
Xel-Ha is the perfect spot to dive and snorkel among hundreds of tropical fish in a natural environment. Great activity for the whole family, but kids love this park! Buy on-line now and get up to 15% off as a friend of Loco Gringo.
You can also combine the Tulum Ruins with Xel Ha to get to experiences in one. If you are short on time and want to get it all in, this is a good way to go. You can book this combo online to save even more time.
So the only question you should be asking yourself is…
How to Find This Amazing Ecological Water Theme Park?
Xel-Ha park is located in the Riviera Maya to the south. The drive from Playa del Carmen is about 30 minutes, from Akumal about 15 minutes and from Tulum just a quick 10 minutes. In fact, the famous Tulum ruins are located only 8 miles (13 km) south of Xel-Ha making a combined tour of the ruins and Xel-Ha a great way to spend the day. If you are travelling from Cancun it will take you about an hour, but it'll be worth the ride!