Get Directions
All The Elements of An Authentic Riviera Maya Adventure
Plan a day or evening to Xplor Adventure Park where you will find an authentic Riviera Maya jungle adventure without the guessing game or inconvenience of a real adventure. This is Mexico's newest and hottest attraction, which has recently opened next to the well-known Xcaret park, and has instantly gained its fair share of recognition and popularity.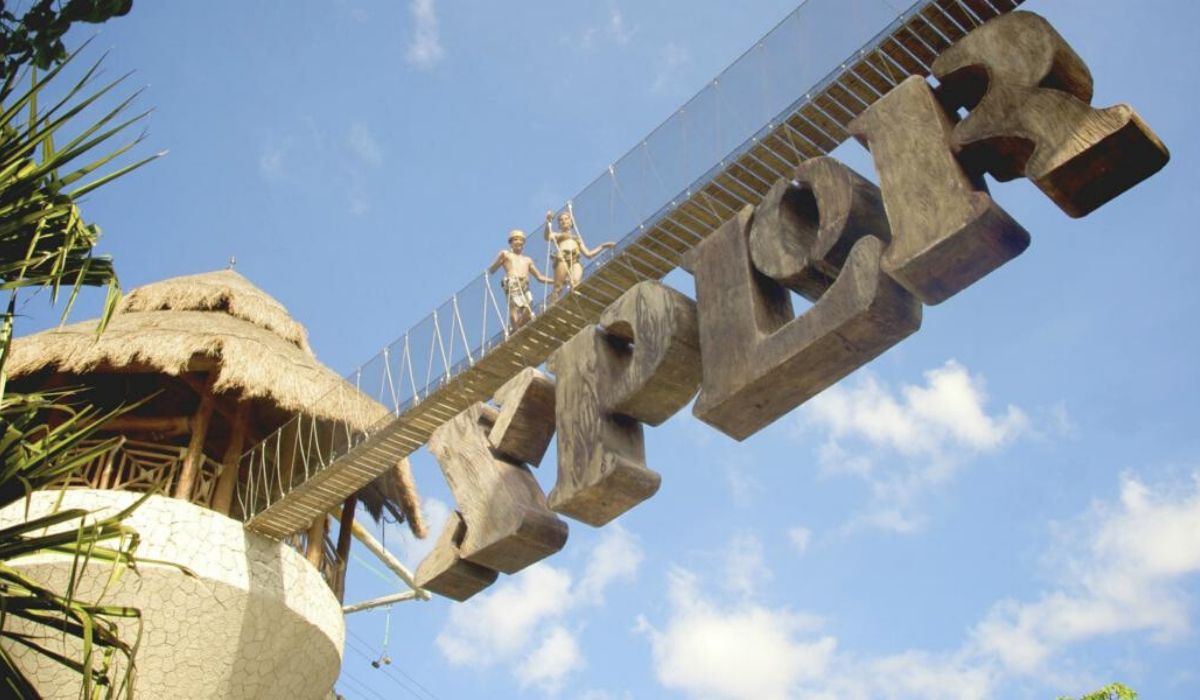 What Can You Do and Explore at Xplor Adventure Park?
The first rule of exploring the depths of the Riviera Maya Jungle states – "Never Lose Vigilance". You'll quickly learn this lesson by starting your day at Xplor Adventure Park with two of the highest, longest and most challenging zip line circuits!
Strung from three-story-tall towers built around the park, 2-mile-long zip lines really get your adrenaline pumping and your heart racing! The longest zip line will take you 131 feet (40 meters) up in the sky to 26 (8 meters) feet under the surface into a cenote, making this zip line the most diverse and the most scenic.
From here, 4-wheel drive amphibious vehicles will take you through jungle paths into the underground caves, where you'll find another adventure – underground rafting. Unlike regular rafting that you might have tried before, Xplor's two-raft circuit requires you to paddle with your own hands, while admiring the million-year-old rock formations. Take it slow and steady so you can admire the formations and this secret cavern.
The last activity before a very satisfying lunch is a stalactite river swim. This 430-yard journey will reveal the hidden beauty of a portion of the longest underground river system in the world.
And of you really love this jungle adventure by day, you can also experience it at night. Sore through the sky and glance at the stars, go through the jungle with the help of fire and a torch. Paddle through the underground river through a lit up cavern system.
Bottom line is: Creators of Xplor Adventure Park have combined adrenaline-pumping activities with the natural, mystical beauty of the Riviera Maya jungle. It's worth spending your day or evening here and taking some awesome memories back home!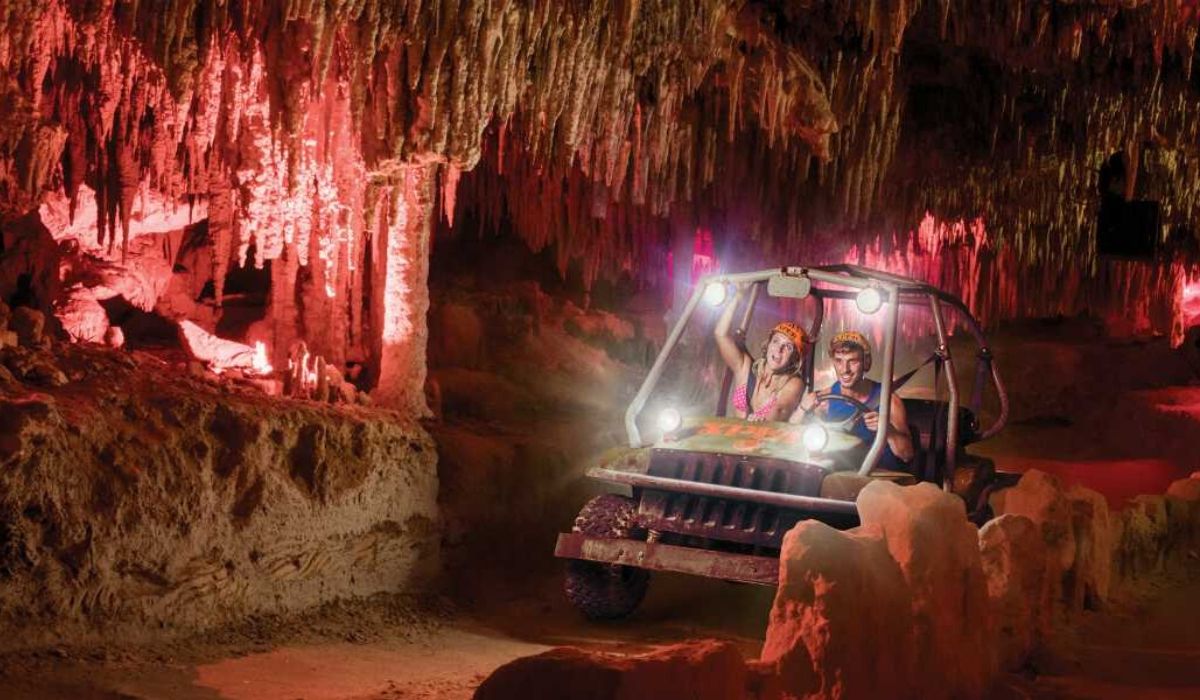 More About Xplor Fuego! – Evening Adventures at Xplor
This is a cool addition to the Xplor ecopark. You can now explore in the evenings! All activities, ziplines, ATV's, cenote snorkeling and cenote rafting, are lit up by ambient light so you can experience the jungle at night. Your tickets will include a buffet, your snorkeling equipment, life jackets and helmets with head lamps. We have not done this yet, but XPlor Fuego is on our list.
How Do You Get to Xplor?
Xplor Adventure Park is located on the 307 highway, close to Playa del Carmen. If you are familiar with Xcaret, know that these two eco parks are neighbors. It will literally take you 10 minutes to get there if you are staying in Playa del Carmen, 25-30 minutes if you drive from Akumal and under an hour to get there from Cancun. Public transportation lets you off at their front gates, and Xplor has a package that includes transportation. The park is open Monday through Saturday from 9 am to 5 pm.
Xplor Fuego takes you on a nighttime of adventure. Zip-lines, ATV's, undreground rivers and unlimited buffet under the stars make a whole new experience you must live. Buy on-line now and get up to 15% off. Plan your holiday and get everyone out and about.