24 Nov 2021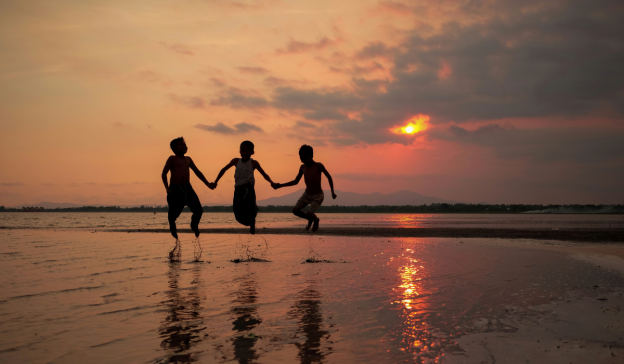 There are so many things to see and do, making a decision can seem like an impossible task so Locogringo has done all the hard work for you. This easy-to-follow plan requires two simple steps. 
Choose the vacation rental

that's right for you.

Select your activities. 
Day One: Settle In
Check-in time is normally 3 PM so use the afternoon to take your time to explore your vacation rental's features, get groceries (or checkout your pantry if you pre-purchased them). Open up all the windows and let the ocean breeze flow through the house. Every property has a Welcome book including a Wi-fi password, area information, and important contact information. Go for a walk on the beach to explore the area, check out the local restaurants and shops nearby.
Day Two: Enjoy The Beach On Land & Underwater
Akumal beach rentals have access to the world's second-largest coral reef right out the door. Snorkel, cruise around in a sea kayak. If you are certified find a local dive shop swing by early and join a dive. Play, chill and explore the beach than in the afternoon head out for happy hour and dinner or dine beachfront at home. 
Day Three: Beach Club Day
Akumal does have several beachfront venues that are great hangouts for adults and families wanting to spend a day by the sea enjoying good food, music, drinks, and even splash around by the poolside. Here's a quick guide of local beach clubs for you to choose from during your stay. 
Day Four: Go On An Adventure!
Riviera Maya is the land of fun-filled adventures in a natural setting. You can choose to explore cenotes that are a unique feature of the Yucatan peninsula.  Archeological sites and the ancient Mayan ruins are aplenty so be sure to check out our Ruin Guide and find the one you want to visit most. Perhaps, you'd like to hit the links and play golf in a PGA course built around cenotes in the jungle. Friends and families traveling with children will love a visit to the nearby eco-adventure parks nearby. 
Day Five: Set Off Into The Sea
Whether it's deep-sea fishing or a catamaran sunset cruise setting off into the Caribbean is an experience you'll want to enjoy during your stay. Discover a whole new sense of freedom as you sail over the Caribbean Sea off the Riviera Maya coastline with a family adventure everyone will enjoy. 
Day Six: Relax At Home & Celebrate
Hanging out at your vacation rental is always time well spent. Guests often over cram their time in Riviera Maya with far too many activities during their trip and forget the pleasure of just hanging out at home. Swing from hammock to lounge chair and take a dip in the water, and have a private chef make you dinner to celebrate your last night in Mexico. 
Day Seven: Take One Last Look 
Most likely this will be a travel day for you, so breathe in that salt air and take one last dip in the crystal clear waters of the Caribbean. Swing by Lol-ha for a beachfront breakfast and stop at Turtle Bay Cafe Cafe to grab some delicious homemade pastries for your trip home. Be sure to scan the property well before you leave to make sure you don't forget anything before you leave for the airport. 
Plan Ahead
It's important to book your adventures ahead of time, especially from November to May when tour operators, car rentals, and venues are the busiest. Contact our concierge for details on activities, pricing, and more important information about your upcoming trip to Mexico.