4 Oct 2021
Where to find the best pancakes in Akumal
Whether you call them pancakes or hotcakes, Locogringo knows how important finding the perfect breakfast can be while on vacation. A visit to Akumal incurs many demanding physical activities like SCUBA diving, exploring Mayan ruins, or recovering from day-drinking under the sun and what better than the yummy goodness and buttery sweetness of fresh homemade pancakes. Believe it or not, pancakes are a beloved breakfast dish in Mexico and have become as traditional as morning tacos. In Akumal, you'll find not just one but two amazing eateries where you'll be able to enjoy some of the best pancakes you'll taste. 
Lol-Ha Beachfront Restaurant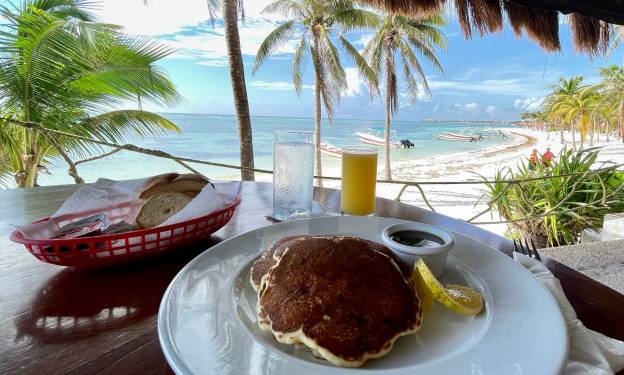 Standing on the powder soft beach of Akumal Bay and boasting one of the best views in town, Lol-Ha offers a tropical twist on this classic breakfast treat. Of course, you can order traditional pancakes but while on vacation you may want to try their Deluxe pancakes which are oatmeal based with mango and bananas. 
Turtle Bay Cafe & Bakery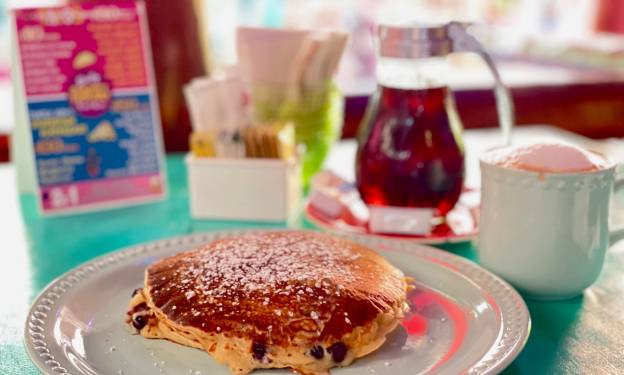 This colorful and cheerful eatery is known for its eclectic comfort food and also as Akumal's most popular watering hole from breakfast to dinner. Here you'll find some of the most delicious homemade baked goods in town. The Bakery's most sought-after treat is their sticky bun which locals know far too well that they need to rise pretty early to secure a piece as they do sell out every morning. Luckily, patrons can rest assured that they'll always find the best blueberry pancakes every morning till noon. 
Visiting Akumal with a large group? Make sure to contact our concierge for more details on where to find these restaurants and make a reservation to secure a table during your stay.