21 Jan 2022
Based on your zodiac sign these beachfront condos are a great fit for your upcoming 2022 spring vacation.  Well, according to Akumal's friendly neighborhood astrologist at Budha Gardens Spa.
LocoGringo agrees these Half Moon Bay condos are definitely some of the best places to stay beachfront this spring or any time of the year. Should the moon and stars not suffice in aiding you to choose a vacation rental, contact us and one of our professionals will help you find the place you most want.
Aries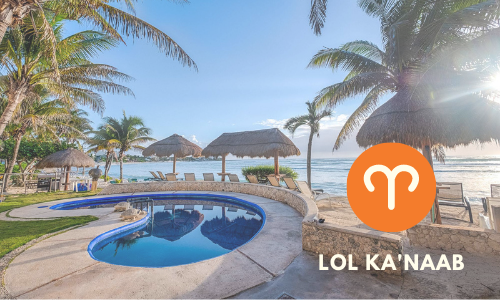 This is about action and doesn't want to sit still. Lol Ka'naab condos are excellent for an active vacation. Enjoy the best snorkeling right outside the door, go diving in Akumal Bay, and be downtown within a short walk. 
Taurus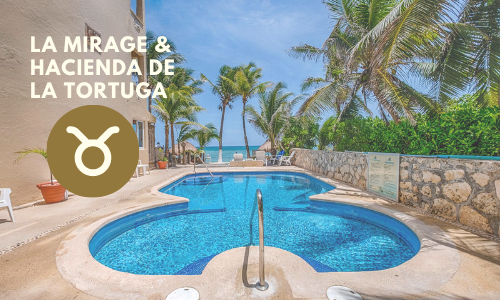 Taurus enjoys the sensual pleasures of life and doesn't like things too messy or complicated. La Mirage & Hacienda de la Tortuga conveniently provide Half Moon Bay best beach and Akumal's most romantic restaurant, La Lunita, on-site.
Gemini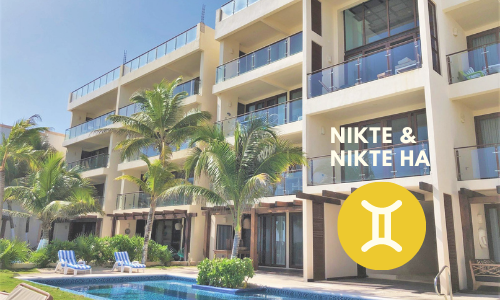 Nikte and Nikte-Ha are the perfect vacation rental for you. Gemini likes variety and intellectual stimulation and usually loves to talk so you'll fit right at either of these 1, 2, and 3 beachfront condos complete with matching pools.
Cancer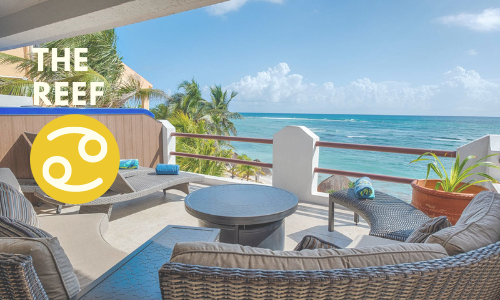 Cancer has a way of making you feel loved and warm inside just like the warm Caribbean sun on your face. This water sign feels best enjoying the beach bliss at The Reef.
Leo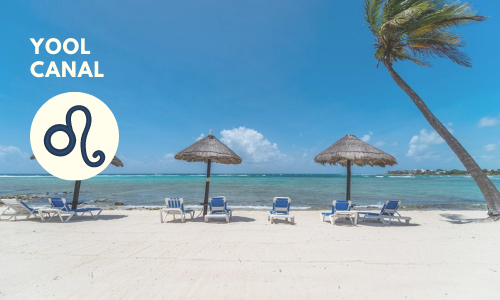 Leos are playful, creative, expressive, and warm. This sun sign will love snorkeling, sunbathing, and just soaking up the rays from Yool Canal. Plus, you're within a short walk on the beach to La Buena Vida beachfront restaurant and club. 
Virgo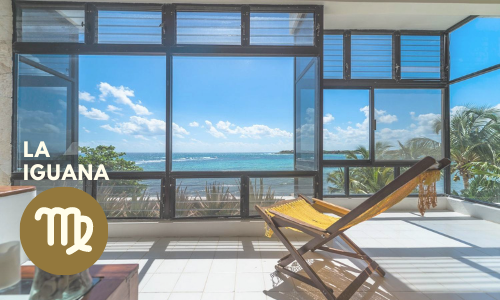 Virgo you're the one who keeps it all together, and that's why you'll love La Iguana condos. Featuring 2 swimming pools, oceanfront lounges, and beachfront palapas La Iguana complex is an earth sign's delight.
Libra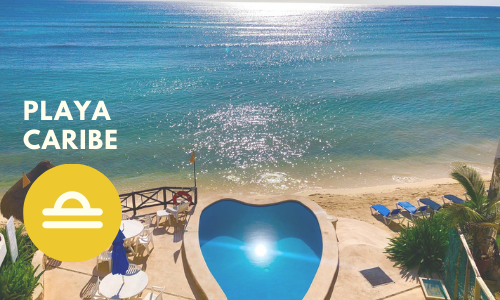 This air sign is charming, sociable, and cooperative very much like one of Half Moon Bay's most sought-after luxury condos at Playa Caribe. 
Scorpio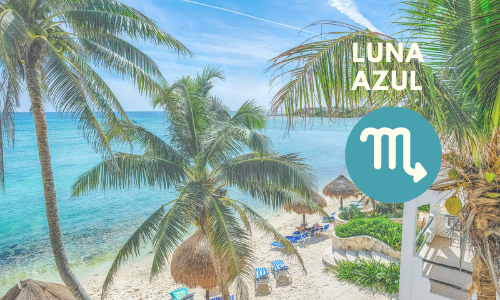 Scorpio's energy is intense just like the power of a blue moon. Luna Azul condos are the perfect place for you to manifest your Scorpionic qualities of magnetism, passion, and intuition. Especially, from its beachfront rooftop for an amazing view of the moon and sun rising over the water.
Sagittarius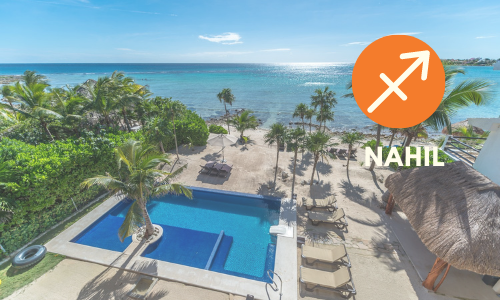 Sagittarians love travel, including physical, mental, and spiritual journeys. Nahil beachfront offers plenty of meditation spots poolside or from your terrace condos and some of the best snorkeling on the coast. 
Capricorn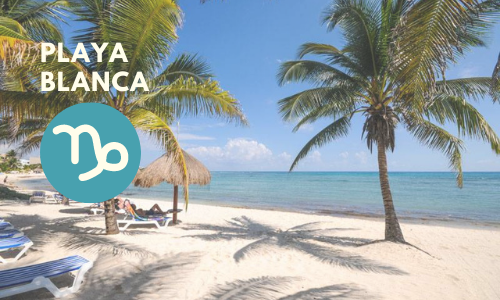 No sign can climb the mountain like Capricorn, or a Mayan pyramid. That's why you'll love Playa Blanca where you'll be on the beach and still close enough to the most important historical sites and ruins in the area.
Aquarius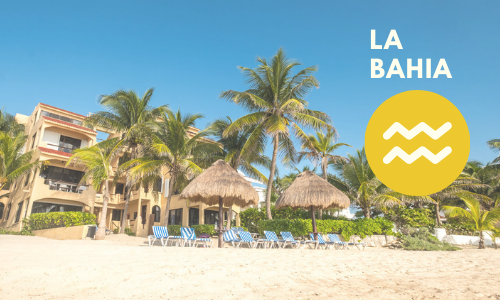 You're a free thinker that doesn't play by the rules. You want to feel liberated. La Bahia condos are specifically designed to provide the ultimate relaxation and worry-free vacation!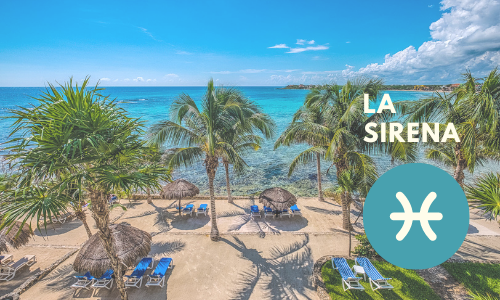 Pisces is the last sign in the zodiac and naturally mystical, with one foot in this world and one in another just like the mythical creature, the mermaid a.k.a. La Sirena.