26 Aug 2023
Escape to the enchanting shores of Tulum like never before as Viva Aerobus introduces its eagerly anticipated direct flights to Tulum Airport Felipe Carrillo Puerto, bypassing the bustling terminals of Cancun. Starting from December 1, 2023, this new air route redefines your travel experience, making Tulum's pristine beaches, ancient ruins, and vibrant culture more accessible.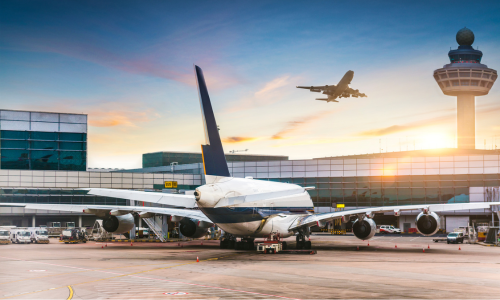 Monterrey - Tulum: Connecting Northern Wonders to Coastal Beauty
On December 1, 2023, Viva Aerobus inaugurates its first flight from Monterrey to Tulum, bridging the northern marvels of Mexico with the sun-kissed allure of the Riviera Maya. Say goodbye to the inconvenience of layovers and embrace the convenience of direct travel, allowing you to be on the shores of Tulum in no time. Whether you seek relaxation, adventure, or a bit of both, this new route opens doors to an unforgettable getaway.
Mexico City - Tulum: A Capital-to-Coast Escapade
Commencing on December 16, 2023, Viva Aerobus invites you to explore a seamless connection between the dynamic heartbeat of Mexico City and the tranquil paradise of Tulum. Experience the rich history and urban energy of the capital before embarking on a journey that takes you straight to the captivating shores of Tulum. With this direct flight, your vacation begins when you step on the plane.
Guadalajara-Tulum: From Highlands to Seashores
Starting December 16, 2023, Viva Aerobus bridges the distinct charms of Guadalajara and Tulum. Leave behind the highlands of Jalisco and land directly amidst Tulum's coastal splendor. Whether you're a food enthusiast, an architecture admirer, or a nature lover, this new route lets you savor the best of both worlds without the hassle of connecting flights.
Tijuana-Tulum: Connecting the Coasts
From December 17, 2023, Tijuana and Tulum become closer than ever with Viva Aerobus's latest offering. This direct flight links the Pacific coast to the Caribbean paradise, immersing travelers in Tulum's turquoise waters and ancient archaeological sites without multiple stops. Get ready to experience the magic of both oceans seamlessly.
Embrace the convenience, relish the comfort, and discover Tulum's wonders with Viva Aerobus. Your dream tropical getaway awaits – contact us for more information and details about booking your upcoming trip or vacation rental in Riviera Maya.