24 Nov 2021
What shoes do I need in Riviera Maya?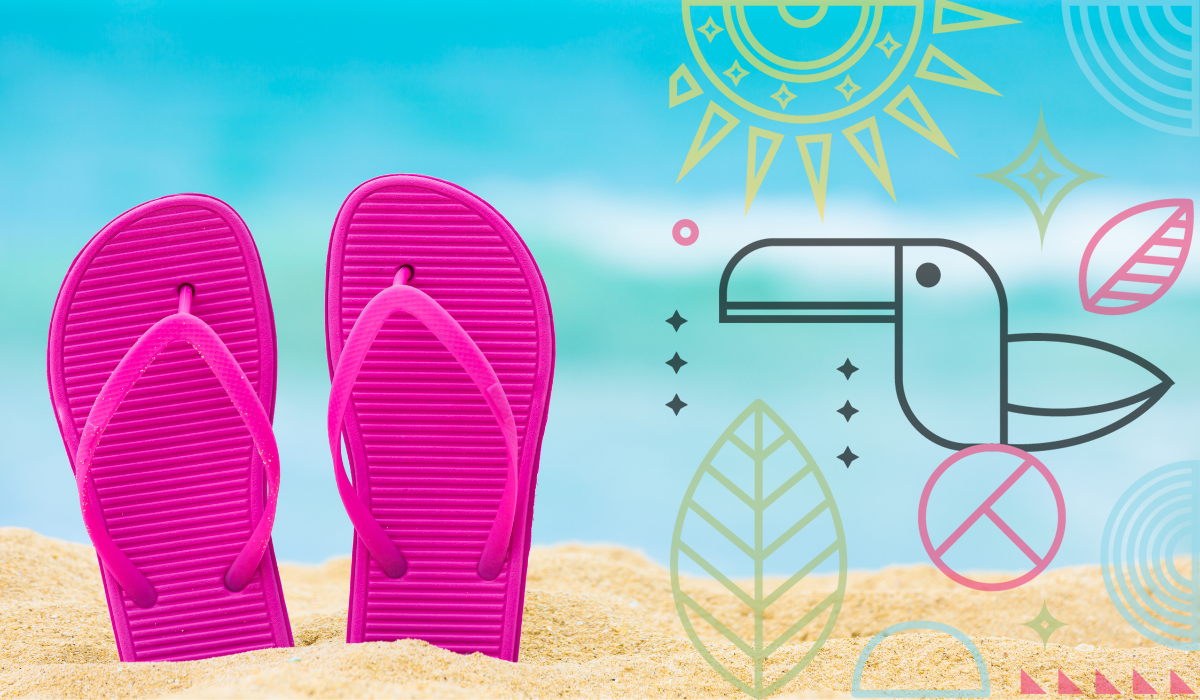 This is one of the most common questions Locogringo guests ask about their upcoming trip to Mexico, especially if they're staying in Akumal. The best answer is comfortable, sturdy, and shoes that breathe. Riviera Maya's coastline is right off the Meso-American Reef which is the world's second-largest coral reef and creates an interesting topography when it comes to its white sandy beaches so choosing the right footwear is key to a great vacation experience. Below are the best options to pack, including brands Locogringo's professional beach have tested themselves. Plus, you'll be glad to know that these are not paid advertisements just honest recommendations. 
No. 1 Flip Flops
Flip flops are the choice du jour given that sand is pretty much every and will inevitably find its way into any closed shoes. The classic Havaiana is great for walking around sandy beach town roads and can handle being hosed down constantly during the day to avoid tracking sand into your vacation rental. 
No. 2 Sturdy Sandals
Dainty flip-flops do not the ideal shoe make for climbing pyramids, exploring cenotes, or trekking over rocky beaches commonly found between Akumal's beaches. OluKai and Teva sandals are the top two brands the avid beachcomber prefers when traveling around the Yucatan Peninsula.
No. 3 Canvas Sneakers
Sporting sandals and flip-flops are not for everyone. Especially, when you're running around airports and going off on adventures in the jungle. A good pair of canvas sneakers are always a great option for travelers headed to the beach. A pair of timeless Converse is certainly the best and affordable option, they're lightweight and dry quickly should they get wet.
No. 4 Water Shoes
 Akumal itself has an even more unique landscape given that the reef can be found right inside its small bays. If you're staying on the larger bays like Soliman Bay, Aventuras Akumal, and  Akumal Bay, the sand is soft upon entry so water shoes are not needed but you will find seagrass which feeds our local resident turtles. Half Moon Bay, Jade Bay, and South Akumal's beaches are sandy but as soon as you step in the water you will encounter shells and coral rocks so water shoes are great to wade by the shore. 
No. 5 Snorkel Fins
The use of swimming fins is discouraged when snorkeling on beaches where the coral reef is just a few feet from the shore. Should swimmers insist on using fins to snorkel in any of Akumal's Beaches snorkel fins are recommended. Unlike regular fins, snorkel fins are much shorter and help avoid damages to the delicate underwater ecosystem. Yucca fins are a great and colorful solution and ship everywhere in the continental US.
Forgot To Pack Something?
Worry not if you're staying in Riviera Maya you'll be glad to know that you'll find just about everything you need. If you're staying in Akumal you can swing by Mexicarte for a selection of Hawainas or the General Store (a.k.a. Chomak) where you'll find a variety of flip flops, water shoes, and snorkel gear. 
Need More Info?
Our local experts are glad to help you find the information you need. Contact us and we'll gladly help you find what you're looking for your trip to Akumal.