25 Jun 2018
When you wake up in Cancun, you'll probably be seeking a cup of coffee to start a day in this fascinating city. You might not find many local cafés in the Hotel Zone area, except for a few scattered Starbucks locations. But if you go to Downtown Cancun, you'll discover some true, local charm for enjoying your morning or afternoon coffee.
Keep reading to find out where Cancun locals go when they need a coffee shop to sip on Mexican coffee, work on their laptops, have a casual business meeting, or indulge in brunch with friends.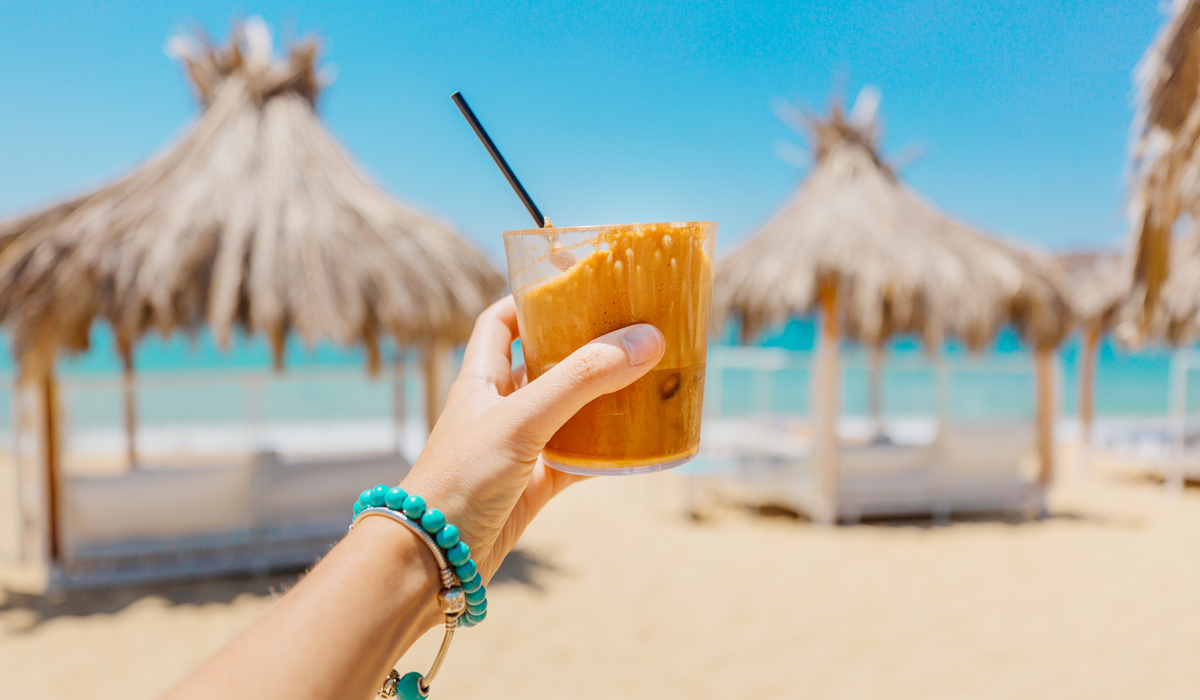 Indulge in desserts from the bakery at Café Antoinette
Location: Corner of Avenida Xpuhil and Avenida Nichupte
Hours: 7:00 am to 11:00 pm
Ideal for a delicious brunch-style outing with friends or family, this Parisian-style café and bakery allows customers to choose slices of artisanal bread from their basket of homemade pastries.
The extensive drink menu includes all your café favorites — from espressos and mochas to frappes and iced coffee.
The food menu boasts quiches, bagels, croissants and crepes. But the true star of Café Antoinette is its in-house bakery specializing in macarons. Macaron flavors include specialties like chocolate-mint, milk chocolate and passion fruit, pistachio, hibiscus, rose petals, margarita, coffee and more.
Cafe Antoinette has additional locations in southern Cancun, but the Avenida Xpuhil location is the most central, offering a street front terrace, indoor dining, a back garden with a play area for kids, and a kids' space with a babysitter.
Trendy coffees and frappes at Café con Gracia
Location: Avenida Tankah, between Calle Chac and Avenida Coba
Hours: 8:00 am to 11:00 pm
Cafe con Gracia is the perfect place to indulge your sweet tooth. Set near Downtown Cancun's tourist-friendly Market 28, Café con Gracia is located in a former home. Here, you'll find an atmosphere brimming with hipster charm throughout the backyard garden, front terrace, and indoor areas.
While it serves classic hot coffee drinks like cappuccino, macchiato, espresso and more, Café con Gracia is mostly known for its frappes in over 30 flavors, like key lime pie, Nutella, and arroz con leche.
If you're hungry, they also serve breakfast-style dishes like waffles, paninis, and bagels, plus desserts. (Click here for our quick tips on how to shop at nearby Market 28, just around the corner from this café!)
Rooster Café – Two Cancun local hangouts
Locations: Avenida Nader with Calle Huachinango, or corner of Avenida Sunyaxchen with Calle Punta Conoco
Hours: 8:00 am to 10:00 pm. Might vary slightly by location
This cool coffee shop has become a popular spot where Cancun locals enjoy getting some work done or gathering with friends. Coffee drinks include espressos, lattes, frappes, and specialties like the salty caramel cappuccino. You can also try items like homemade breads, burgers, salads and much more from the surprisingly big menu.
Choose the Avenida Nader location for a cozy ambiance in Cancun's oldest neighborhood, or visit the Avenida Sunyaxchen location for more space and contemporary style.
Marakame Café and its Mexican breakfast buffets
Location: Avenida Xpuhil
Hours: 8:00 am to 1:00 am Mon-Wed, 8:00 am to 2:00 am Thurs-Sat, 8:00 am to midnight Sun
This indoor-outdoor venue ranks as one of Cancun's most beloved visually beautiful restaurants, and a wonderful place to try Mexico's iconic café de olla (spiced coffee prepared in a traditional clay pot).
Marakame Café serves breakfast buffets throughout the week (Monday through Friday), but its impressive weekend brunch buffet draws in local crowds on Saturday and Sunday mornings. Both buffets include coffee and café de olla, plus other drinks like hot chocolate, milkshakes, and mimosas.
The weekend brunch gives you the best opportunity to try traditional Mexican breakfast staples like chilaquiles, cochinita pibil, and tamales.
Marakame stays open into the late evening with its extensive cocktail list and à la carte service, and it's especially stunning when it's lit up in the evenings.
All Mexican ingredients at Ah Cacao Chocolate Café
Location: La Isla Shopping Village
Hours: 8:00 am to 11:30 pm
Originally established in the nearby city of Playa del Carmen, Ah Cacao has been around in Cancun since 2004 selling products made from cocoa, coffee and vanilla from Mexican plantations.
Hot drinks include coffee and espresso. We highly recommend the Mayan chocolate made with honey and a blend of sweet and hot spices. You'll also find frappes, teas and fruit smoothies, plus desserts like cakes, brownies and their succulent chocolate mousse.
Ah Cacao's Cancun location is one of the few local coffee shops found in the Hotel Zone area, set near the lagoon in La Isla Shopping Village.
Inquire now about booking your next vacation escape in Cancun. In addition to helping you find an ideal place to stay, we'll help you discover all of the wonderful things to do in Cancun.