27 May 2021
Each year more friends and families are preferring private beachfront rental properties tucked away in the paradise-like bays of Puerto Aventuras, Akumal, and Tulum far from high-density tourist destinations. Of course, once travelers have secured their vacation rental one of the most common inquiries is "Where do we buy groceries?" Here are the top grocery stores and services Locogringo guests use when vacationing in Quintana Roo.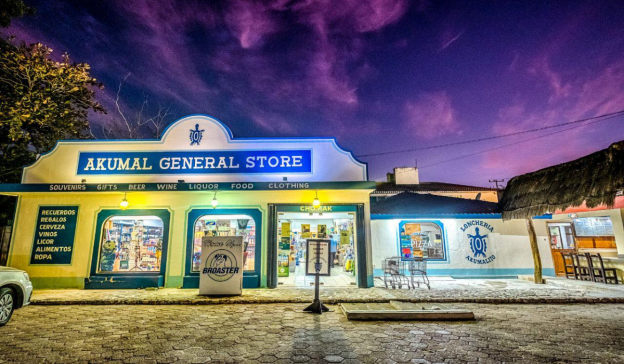 Super Chomak
This is the general store next to Akumal's landmark arch as you enter the town. Super Chomak has been providing Akumal with food, fresh produce, and more for over 40 years. This is the place to go to support a local business family-run and operated. Plus, during the day they also have take-out fried chicken and pizza during lunch hours. 
Riviera Maya Groceries
Why waste your valuable vacation time shopping in busy grocery markets when you can be on the beach? Riviera Maya Groceries provides you with the luxury to purchase your groceries from your phone! This is a woman-owned local business that has been providing guests with excellent customer service delivering groceries to their vacation rental. Travelers staying anywhere between Puerto Morelos all the way down to Sian Ka'an are delighted to find their pantries fully stocked upon arrival.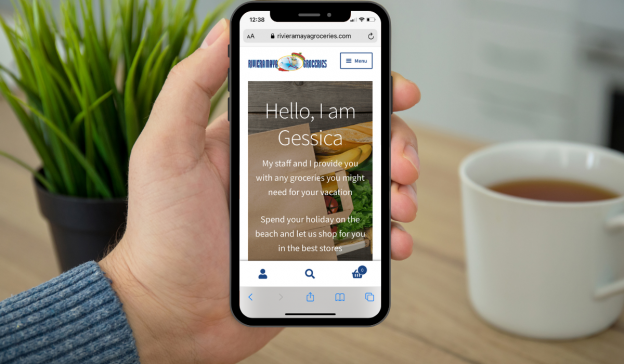 Super Chedraui
Located right on the highway, finding this large grocery store is not a problem. Just like your larger grocery stores in the States, Chedraui has everything in regards to food, fresh produce and even liquor. There are actually two Super Chedraui stores on the way to Akumal, Locogringo recommends the one in Puerto Aventuras which has everything but much less people. 
La Europea Express
Within the interior of Mexico, La Europea is a chain that has been around for decades providing groceries with more import options and a higher-end range of wine selection. La Europea Express is a quick mart where you'll find your basic staples for breakfast, snacks and drinks. As of 2019, Akumal has its own La Europea Express next to the Gulf gas station right before you take the turn around (retorno) to enter the town. 
OXXO
The equivalent to your run-of-the-mill 7/11, Akumal has an OXXO just before you enter the arch. Here you'll find quick snacks and beverages to get you through the hours between meals at any of Akumal's great eateries. 
Need more details about where to get your sundries for your upcoming trip to Mexico? Reach out to Locogringo's Concierge service and we'll be sure to point you in the right direction.