12 Jun 2018
El Gran Museo del Mundo Maya in Merida has four permanent galleries and two temporary exhibit galleries in an award winning building just at the north end of Paseo del Montejo. The musuem is built on two hectares and has three levels, representing the three worlds of the Maya, the sky, earth and underworld. The main building is built in the shape of a ceiba tree, the sacred tree of life for the Maya.
The mission of the museum matches the layout of the exhibitions. The museum discovers, promotes and furthers the identity and cuture of the Maya. The permanent galleries reflect this mission with one dedicated to the Prehispanic Maya or Ancient Maya, Maya of Yesterday which starts at the Spanish Conquest, the Maya of Today, and one gallery specifically looking at the Natural Habitat and Culture. The Chicxulub Gallery talks about the crater and impact location in the Yucatan, a recently discovered area that continues to be investigated for its historical environmental impact on the world.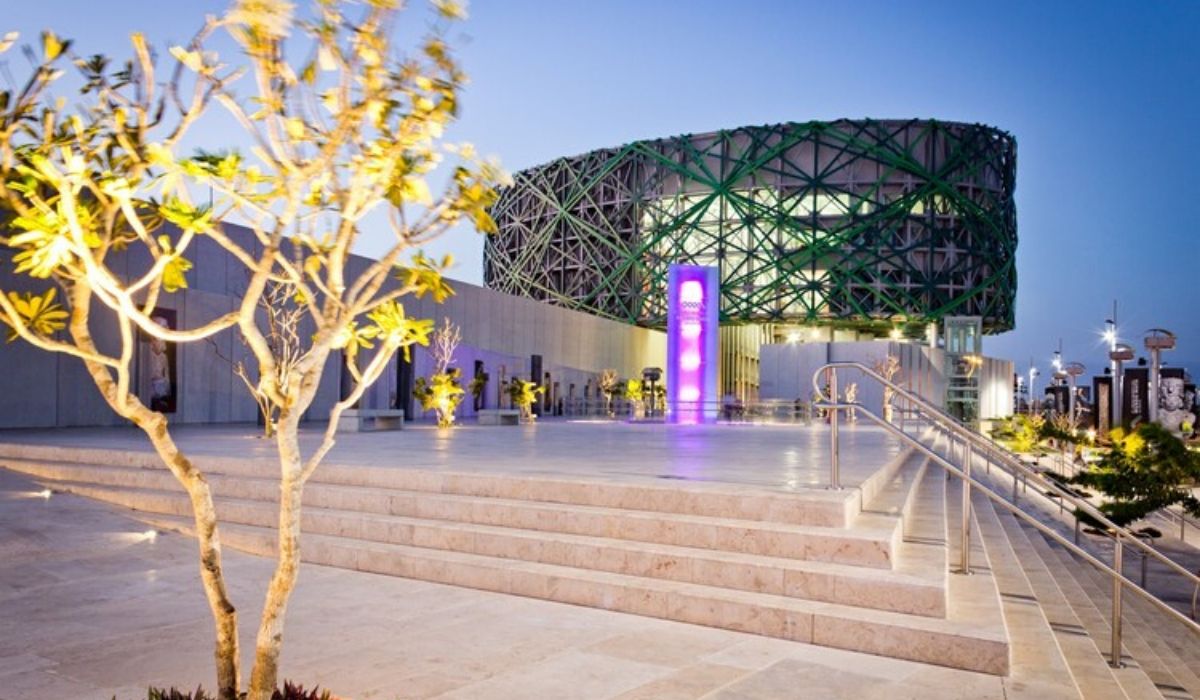 Museum Architecture and Design
The museum architecture cannot go unnoticed. Josefina Rivas Acevedo, Enrique Duarte Aznar, Ricardo Combaluzier Medina y William Ramírez Pizarro, the group that designed the building recently received a Partnership Award in 2012 for Innovative Projects that preserve and spread Cultural Heritage with further international nominations following each year.
Museum Artifacts
The museum has 1160 artifacts o permanent display, from prehispanic,to after Spanish colonization and through to the modern Maya of today. These items reflect the Maya's relationship to the arts, culture and history.
Details Before You Go
This museum is unlike the Cancun or Chetumal Maya museums which provide an overview of Maya history. The Merida Maya museum is large and takes more time to enjoy. Check the temporary exhibits during your stay.
Located on Calle 60 North and Unidad Revolucion, it is at the north end of Paseo de Montejo. outside of the downtown historical district.
Hours are 8:00 am to 5:00 pm Wednesday to Monday, with the museum closed on Tuesday.