19 Jun 2020
It has been with giddy delight that we eagerly watch as business after business slowly reopens. After months of quarantine, Akumal area restaurants and shops are ready to welcome back locals and visitors alike.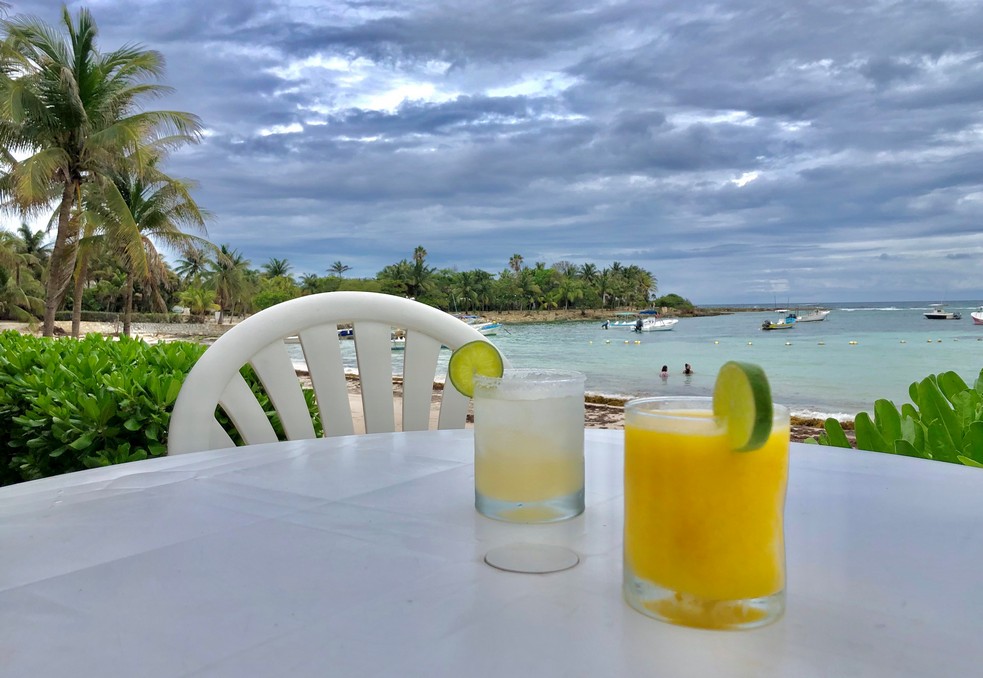 Even with increased safety measures, the Lol Ha Beach Bar was as enjoyable as ever. The breeze, the view and the exceptionally friendly staff are all there, just like we remember.
The opening of Lol Ha Beach Bar was our first glimpse into how restaurants are preparing to keep workers and patrons healthy while operating in this new era.  A temperature check is preformed prior to even entering the property, a masked host greets you with a friendly nod while motioning you to enter through a designated sanitization area where you step on a cleansing floor mat and are given hand sanitizer prior to entering the open air palapa. The tables have been distanced apart to ensure that once at your table, you can remove your mask while you enjoy your favorite cocktail and enjoy the view.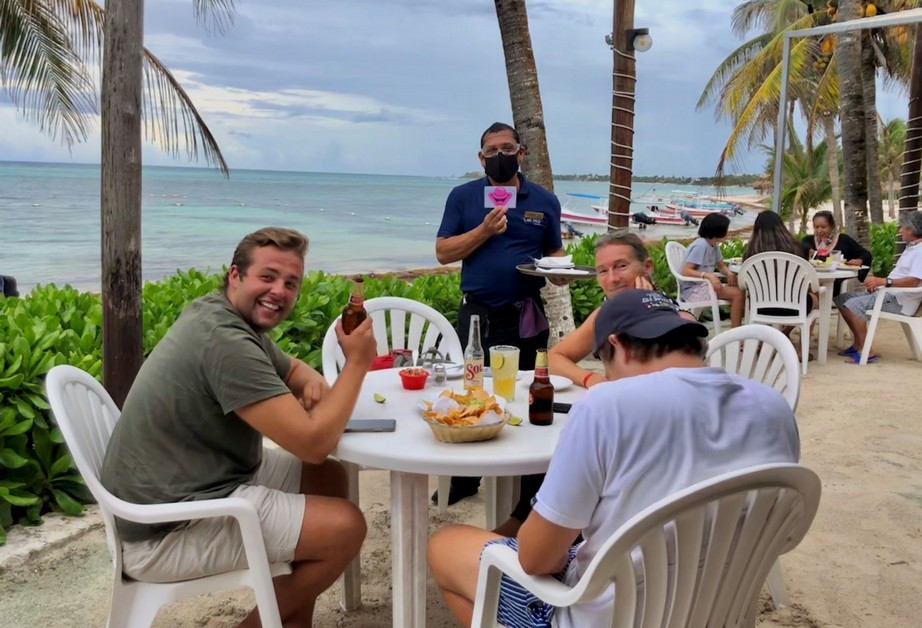 These safety measures are quickly becoming the norm and are being embraced by all.  The government and health officials are offering free online classes that teach residents and employees in a variety of sectors how to best protect clients and themselves.   It is actually refreshing to see how quickly the community has banded together with the willingness to do whatever it takes to ready the area for guests. So, while it may not be business as usual, it is business with just a little twist here in Akumal. 
We are so grateful to Lol Ha Beach Bar for working hard to provide us with this refuge in a safe and welcoming manner. We are grateful for the return of this piece of life on the beach that we have cherished for so long.
Looking forward to seeing our friends soon, even if you are 6 feet away!