15 Sep 2022
Having a great vacation experience in Riviera Maya starts with a great place to stay followed by exploring the area.  The Yucatan Peninsula is rich with gorgeous beaches, archeological sights, and unique activities like natural reserves. Of course, finding the right tour can be overwhelming among such a vast selection so Locogringo has selected the 7 best and most recommended day trips for you.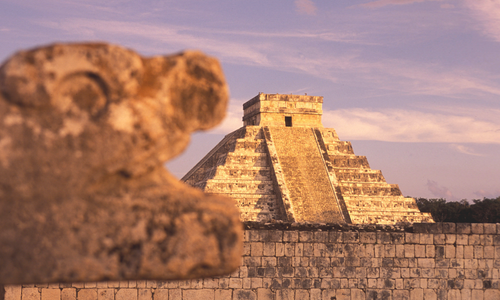 Chichen Itza & Valladolid
The most famous city of the ancient Mayan empire, Chichén Itzá, is a majestic archaeological site.  This guided tour has fascinating details of the architectural and historical features of this destination. Valladolid is one of the oldest cities in the Yucatan peninsula. Explore downtown to appreciate its colonial streets, architecture, and shop, or try its gastronomic delights. This tour ends with a visit and swims in a beautiful cenote and a delicious lunch with a typical dish of the region.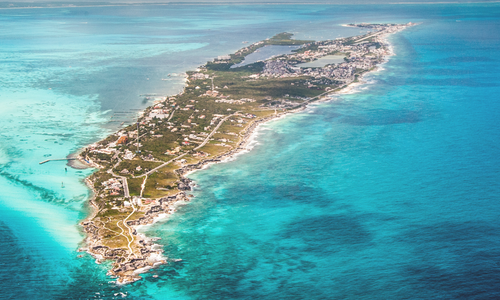 Contoy & Isla Mujeres
Visit two incredible islands of the Mexican Caribbean, Isla Contoy and Isla Mujeres. Isla Contoy is a natural national park, known as a sanctuary for migratory and native birds, rich in flora and fauna. Weather permitting, enjoy snorkeling in the world's second-largest barrier reef during your tour.  After visiting Contoy, head to the beautiful Isla Mujeres, an island characterized by the charm of its beaches and its craft markets.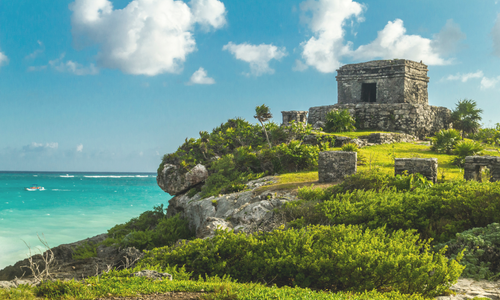 Tulum & Village
Explore the archaeological ruins of Tulum, built by the ancient Maya facing the Caribbean Sea. This is a perfect place to enjoy an amazing view and learn about the history of one of the most amazing civilizations in history. Visit the Maya jungle and tour in a small village known for its traditions, and customs. Finish this expedition with a refreshing swim in the crystalline waters of the cenote of this community.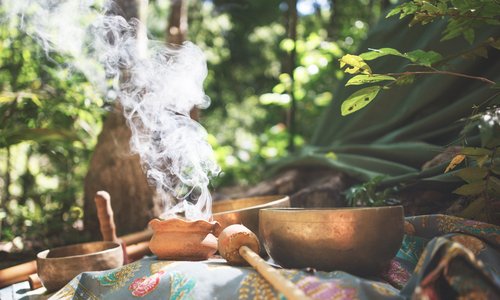 Mayan Night
Enjoy a magical experience of one of the Mayan rituals that for years have been sacred and are still practiced today. Learn about how a small Mayan community lives, as well as their lifestyle and the traditions that they keep in force. Participate in a sacred purification ceremony, the temazcal, a volcanic stone steam bath ideal for cleansing and renewing mind and body. Enjoy a refreshing dip in the crystal clear waters of the community cenote, and delight yourself with a simple and delicious gastronomic experience.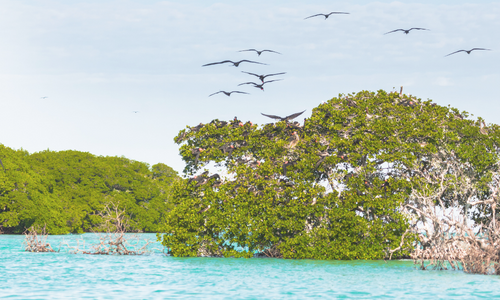 Sian Ka'an Boat Safari
Navigate through the mangrove route an active ecosystem that houses more than 300 species of birds, crocodiles, dolphins, turtles, fish, and native flora. This journey will lead to the beautiful Mexican Caribbean where visitors can snorkel in one of the best-preserved reefs in the area. Visit Punta Allen, a small fishing village to relax and enjoy the local cuisine. Explore the underwater life of this beautiful reef and an amazing shallow stretch of sand called "La Piscina" and be mesmerized by the low tide and the clarity of the water.
Get Started Today!
Make your trip to Riviera Maya even better and plan your activities ahead of time. Contact us for a free itinerary and quote with a fully detailed description of each of these amazing tours.