3 Jun 2022
Akumal, Playa, or Tulum?
This is a frequently asked question among travelers who are interested in Cancun for a beach getaway. These three small beach towns are part of the Riviera Maya, and even though they are very close, they have very different vibes and personalities.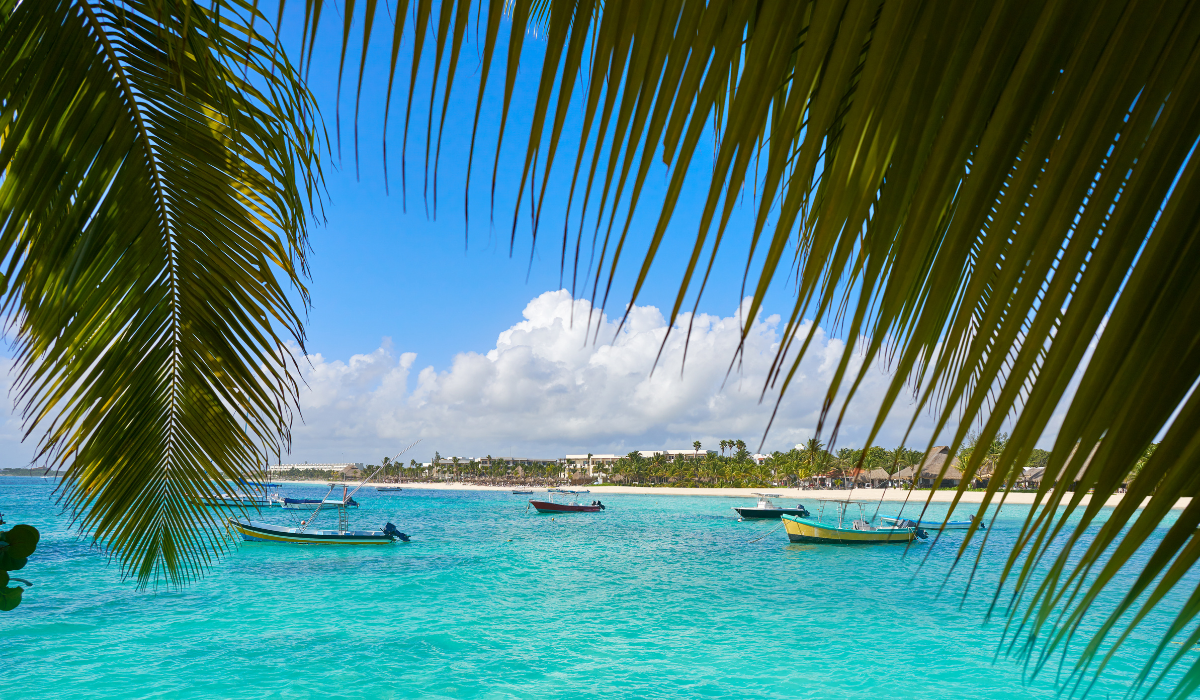 Whether you are searching for a place to stay or just a day trip, Playa del Carmen, Akumal, and Tulum are a must in your travel itinerary. Locogringo has this small guide to help you understand the main differences between each destination.
Akumal, A Peaceful Family-Oriented Paradise
Location: Akumal is located between Playa del Carmen and Tulum, the drive from Cancun to this spot takes around 1 hour (give or take a few depending on traffic). This beach town is primarily composed of five major bays that offer the best snorkeling on the coast right offshore. Akumal offers calm water nearly year-round and is one of the best destinations for novice divers to get their PADI certification while on vacation. 
Being a  very small and calm beach town, Akumal is well-known as a family-oriented destination. The entire town pretty much shuts down by 10 PM, so it's great for those who love quiet nights by the sea. This is also the ideal headquarters for travelers seeking to explore all of Riviera Maya during their stay. The most sought-after archeological sites, eco-parks, beaches, cultural sites, and even PGA Golf are within a 15-20 minute drive. Akumal is quite different from Playa del Carmen or Tulum. If you're staying anywhere on Yal-Ku Lagoon, Half Moon Bay, Akumal Bay, and Jade Bay, practically no transportation is required for getting around town. Once you arrive, you can get everywhere on foot, bike, or golf cart.
Attractions: Due to its amazing location, Akumal has always been one of the best places to snorkel and scuba be it in the ocean or the world-renown cenotes of Riviera Maya. Akumal's moniker literally means "place of turtles" in Maya so it's no wonder people drive from all over the coast for a day trip to Akumal Bal and Yal-Kú lagoon which is another great place for snorkeling.
Note: Due to its delicate ecosystem and overwhelming popularity, Akumal Bay is now a protected marine zone that must monitors and regulates the number of visitors to protect its resident turtles. Visitors can enter through T'Suuk and pay a small contribution which includes access to the beach, bathrooms, showers, and lockers for the day. Of course, guests staying in any of Akumal's beachfront villas and condos can just walk out of their vacation rental to enjoy a low-key Caribbean getaway a la Robinson Crusoe or Jacques Cousteau.
Accommodation: Akumal proper is sprinkled with a handful of boutique hotels and beach resorts. That said the preferred accommodation in Akumal for a truly immersive cultural experience is a private vacation rental. Travelers can choose a wide variety of options from fully equipped 1 bedroom beachfront studios to multi-family luxury estates to enjoy all to themselves during their stay. 
Extra: Akumal is well known as a laid-back get away with a more local feel. It's a perfect fit for beachgoers who want a more authentic Mexican beach experience than the rustic, jungle-like one that Tulum offers.  If you're traveling with young children who love to swim, Akumal is a safer swimming choice.
Playa del Carmen, The Biggest Little City In Riviera Maya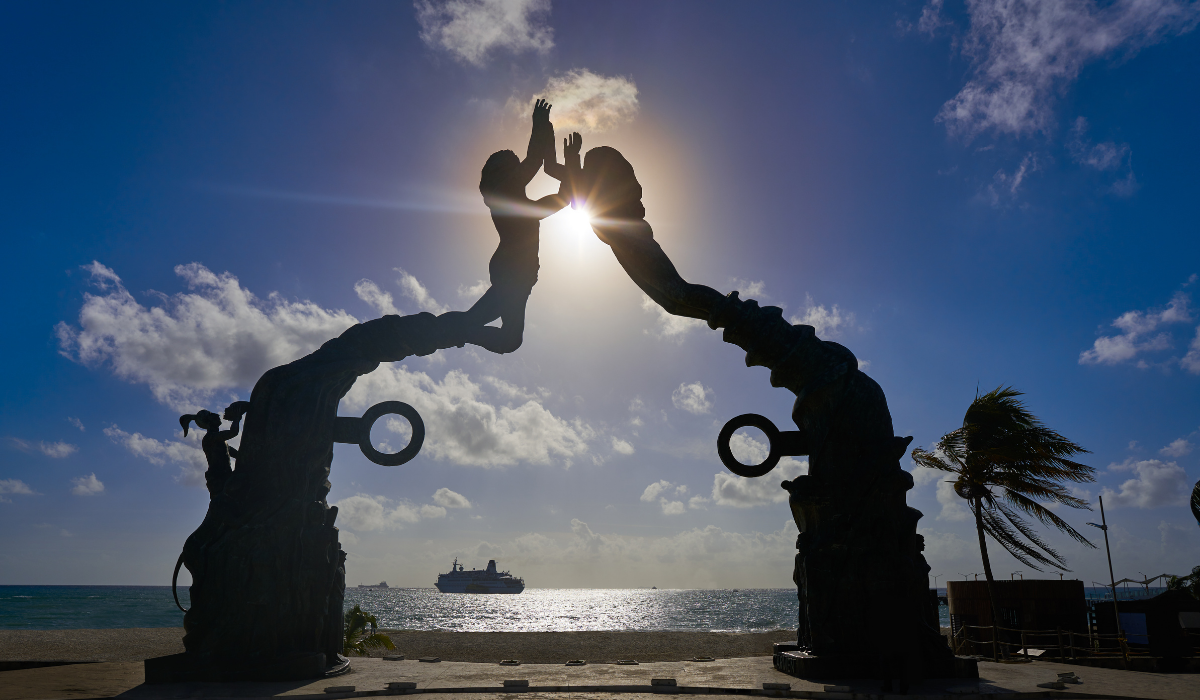 Location: Playa has a centric location in the Riviera Maya, between Cancun and Tulum, and in front of the island of Cozumel. It's next to most of the Xcaret park and many other attractions. Ferries depart frequently for Cozumel, which is only a 30-minute ride, making for a great day trip.
Attractions: Playa's main attraction is the beautiful 5th. Avenue, a pedestrian street over a mile long, where you can find everything: restaurants, bars, nightclubs, boutiques, ice cream parlors, art exhibitions, live music like mariachis, etc. The best thing is that it is always full of life. Furthermore, it's a great place for the shopaholic, as Playa has three malls.
Accommodation: Of the three beach towns, Playa has the most varied hotels. You can find economic hostels, boutique hotels, Airbnbs, large luxury chains, and some of the best All-Inclusive Resorts in Mexico. 
Tulum, The Chic & Bohemian Beach Town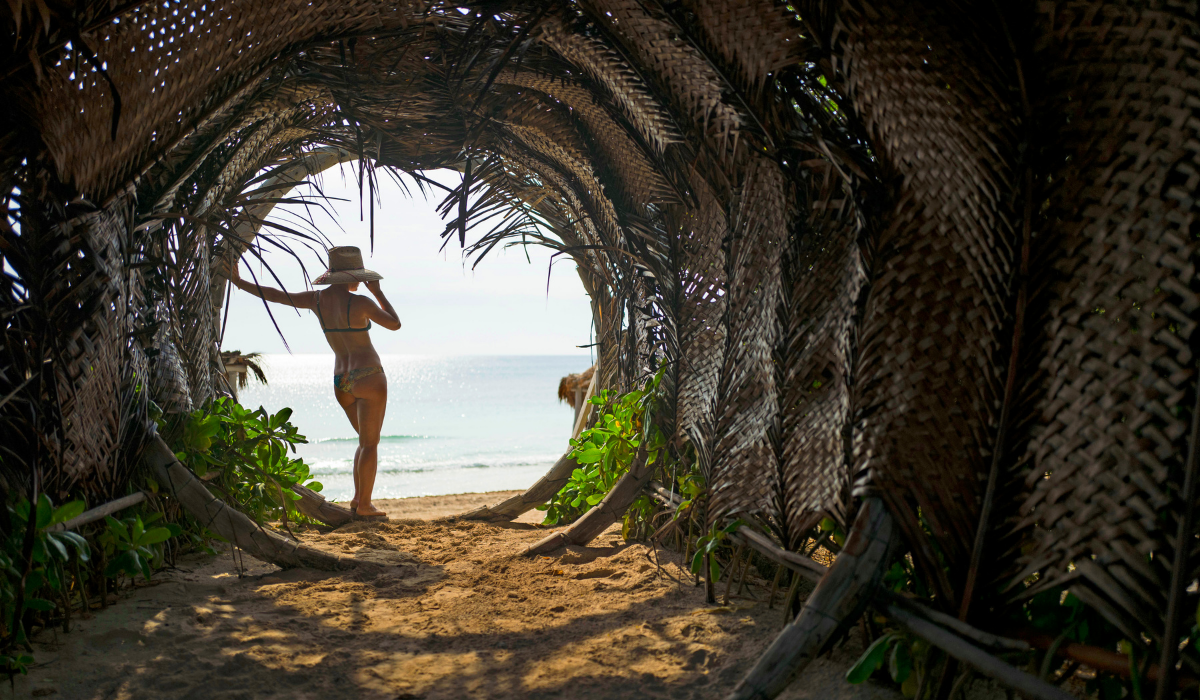 Location: Once upon a Tulum used to be one of the farthest points of interest to reach in Riviera Maya. Today, Tulum is synonymous with uber-chic barefoot luxury resorts, a mecca for Instagrammers, EDM festivals, holistic retreats, and moonlit beach parties. The drive from Cancun to Tulum takes about 2 hours, 10 minutes but it's worth the while, this beach town is near some of the most beautiful cenotes and Sian Ka'an. 
Attractions:  One of the main reasons travelers visit Tulum is its archaeological zone but its nightlife is the next most popular reason for travelers in the 25-35 demographic. Here you have the perfect postcard of Quintana Roo: Mayan temples and the turquoise sea as a backdrop and a party atmosphere day and night. Another popular reason is the wide, seemingly endless crystal clear water beaches full of beachside bars and bohemian restaurants. 
Accommodation: Eco-friendly boutique hotels predominate in Tulum, accommodation here is more rustic and eco-friendly, many powered by solar energy. Though it also has some big all-inclusive resorts like the rest of the Riviera Maya, the most popular places to stay here are luxury hotels and vacation rentals.
As you can see, these three beach towns in Riviera Maya have many differences, in the end, it comes down to bays versus no bays, quiet beaches or a roaring nightlife, lots of activities, or a laid-back getaway. And of course, you can expect a difference in the types of hotel choices you'll encounter.
Get More Details For Your Upcoming Trip
Planning a trip to Riviera Maya is much easier with the help of local experts. Contact us for more details about the area or help find the vacation rental you most want during your stay.