23 Feb 2023
Yes, tipping is the local custom in Riviera Maya.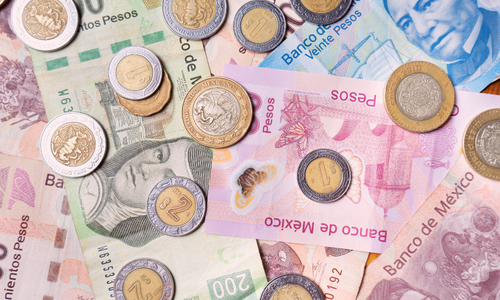 The world is beautiful because each country has its own customs, traditions, and even its very own economy.  Mexico is among the top 5 destinations on the globe given its long-standing record of excellent service, tourism, and a travel-friendly infrastructure. That said, the minimum wage is only $207 pesos a day (just about $11 US) despite a 20% increase starting in 2023 so the majority of locals live on a day-to-day basis. Especially, those in the hospitality industry where workers are expected to provide guests with the best experience during their stay. 
Of course, no one is ever obligated to tip (unless previously agreed upon) but it is a sign of recognition and appreciation towards the unsung heroes of the travel industry.  Unlike more developed countries where residents' salaries and credit lines can help cover the cost of basic living Mexico's daily economy operates in a very different fashion.  
Navigating Riviera Maya can be overwhelming so we created a cheat sheet with tipping guidelines that apply pretty much all over Mexico.
Start with 5% for your vacation rental
Housekeeper: start from 3% of the rental cost
Gardener: start from 2% of the rental cost
In-house cook: start from $150 pesos per meal or $200 pesos a day
Private Chef Service: start from 5 to 10% of service excluding the cost of groceries. 
Tours and activities:
Spa service providers: about 10 - 15% on average based on satisfaction.
Dive-masters: $100 pesos per person per one tank dive.
Fishing Captain and crew: 10-15% of the cost of the trip also if you catch fish and decide you don't want to keep your catch you can offer it to the crew as well.
Tour and activity guides: $50 – $100 pesos per person depending on the # of people and activity
Restaurants & Bars:
Waiters & waitresses: 10 - 15% of your bill on average. Double-check the bill to see if gratuity has been added in ready.
Bartenders: $20 pesos per round.
Other people you may tip:
Taxi drivers, private drivers: depending on how far, but for example airport transfers about $200 pesos per trip. Taxi's about 10% of your fare.
Grocery store baggers: $10 - 20 pesos
Mariachis, strolling musicians: $20-50 pesos depending on how much you like them. Of course, if you request a song this can be from $200 -$500 per song.
Baggage handlers at the airport/Skycaps and bellboys:  $50 – $ 100 pesos depending on luggage
The guy who pumps your gas: if he/she washes your windshield, etc. $10 pesos
Please keep in mind that many of these people make a low daily wage, and their income is based on gratuity.