7 May 2022
Social Media and online ads have been filling up travelers' feeds about Monos luggage since 2018. The self-proclaimed "Apple of suitcases" claims to be the best travel companion thanks to its unbreakable polycarbonate shell and smooth-riding wheels. 
Locogringo put Monos Hybrid Carry-On Plus, Compressible Packing Cubes, and Metro Duffel to the test with a trip from the U.S. to Riviera Maya, here's what we did and didn't love.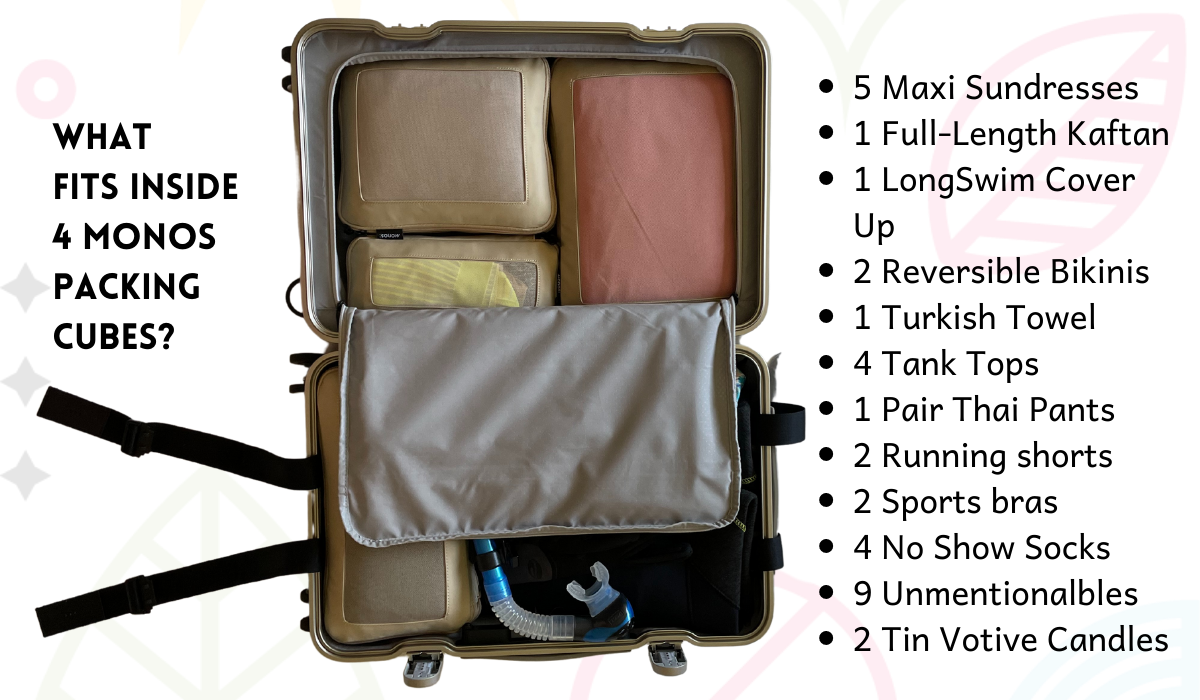 Incredibly Sleek And Light
The Monos Hybrid Carry-On Plus fits perfectly into the overhead compartment on international flights from the U.S. to Cancun with United, Delta, and Southwest airlines. This really helps you shave a good 30 minutes of waiting time to get to your resort by not waiting at the luggage carousels. Especially, if you're headed down to destinations like Tulum, Akumal, Bacalar, and Holbox. The suitcase is so well thought out with carefully curated details such as a zipper2less-aluminum frame, compression pad, laundry bag, and 2 shoe bags. The no-zipper system makes closing the suitcase a cinch.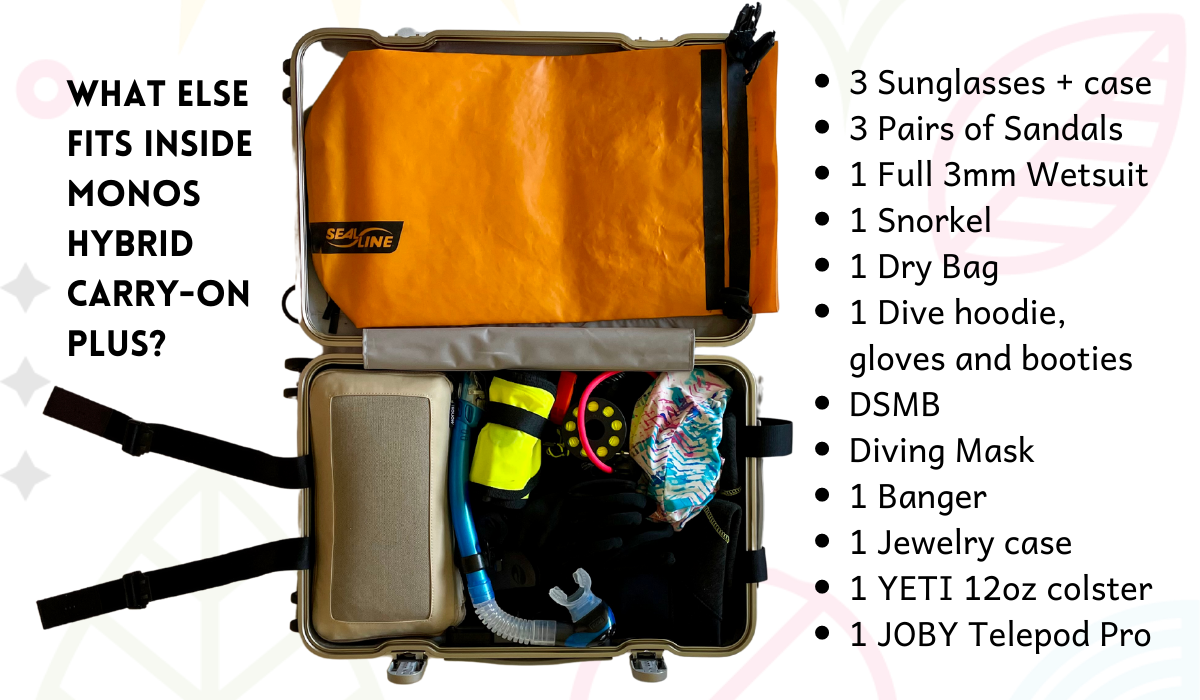 Maximize Storage Space
Using the set of 4 packing cubes allowed cramming 18 days worth of clothing and gear for a work vacation in Riviera Maya. Of course, we did make sure our vacation rentals had a laundry or laundry service available. The Metro Duffel Bag is compartmentalized in such a way that cruising through TSA is a breeze. Granted, stuffing the laptop back into its sleeve takes a second more than one would hope for but it certainly isn't so time-consuming that you'll miss a flight.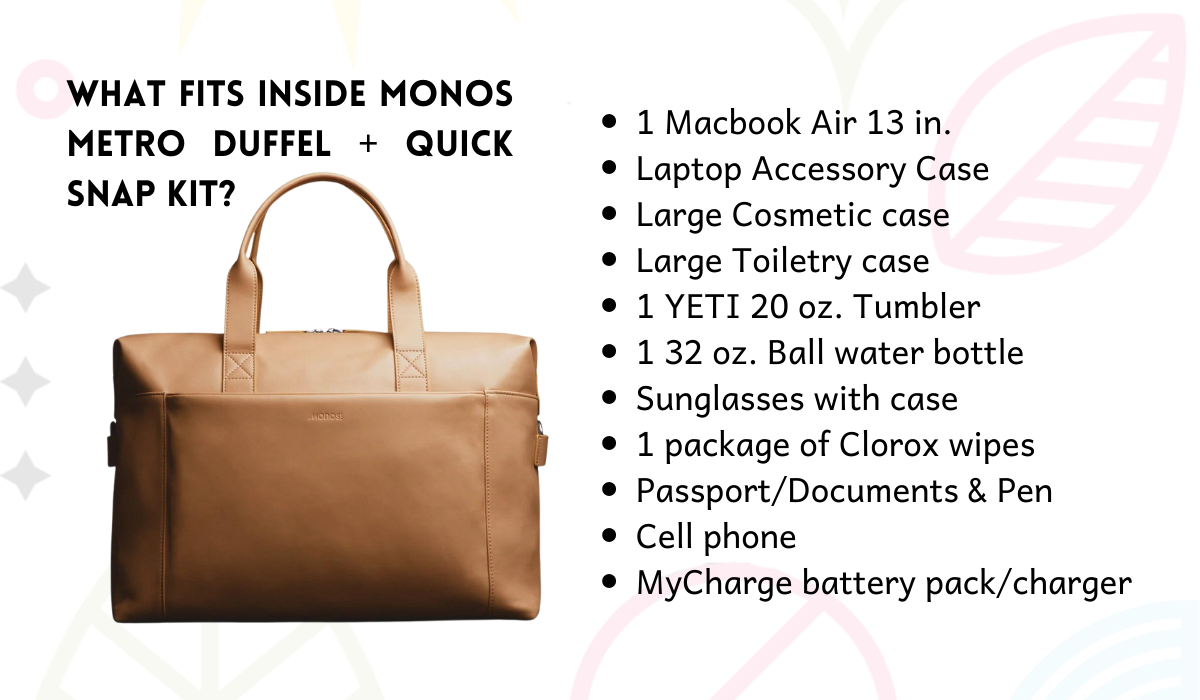 What We Loved
The Monos luggage line makes packing fun and stylish and rides like a dream through airport terminals. The duffel bag slides easily onto the handle and stays securely there. That said, the price point has to be what Locogringo loved most about Monos. The Hybrid Carry-On Plus retails at $345 almost half less than similar TUMI and Rimowa.
What We Didn't Love
Needless to say, the saddest part of a trip to a tropical paradise is having to leave but packing with Monos is so much fun that you'll be planning your next trip as soon as you get home. If we were forced to point out cons about the Monos Hybrid carry-on it would be that if overpacking the side of the telescopic handle it won't extend easily but a simply rejiggering will fix it. 
More Travel Tips 
Find more tips on packing and how to plan the best vacation in Riviera Maya with Locogringo's team of local experts ready to help you find the place you most want.