16 Feb 2021
This Akumal favorite offers fine dining the entire family will love. 
Since the late 1970's Akumal has welcomed travelers from all over the world. This sleepy little town's main attractions go beyond its beautiful oceanfront properties with white sands and Caribbean waters. That's right, not only is Akumal the place to find some of the best recreational diving and snorkeling in the world's second-largest coral reef but it's also home to La Taverna Pizzeria and Risoteria.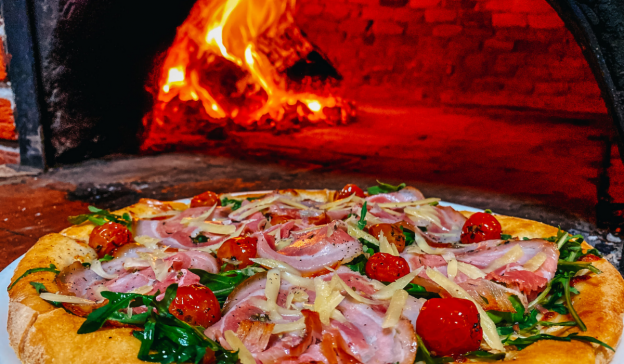 The Caribbean child of Lombardi Familiy Concepts has been delighting patrons since the very first day. Situated on the upper deck of Plaza Ukana, Taverna Akumal offers fine dining in an open structure that allows diners to enjoy fresh ocean air with their meals. Chef Leo Leonetti and highly skilled staff have quickly won over Akumalians hearts with their consistently excellent service for over 7 years. Serving traditional Italian food creatively infused with local Mexican flavors, this family restaurant is yet another reason why food lovers come to Akumal.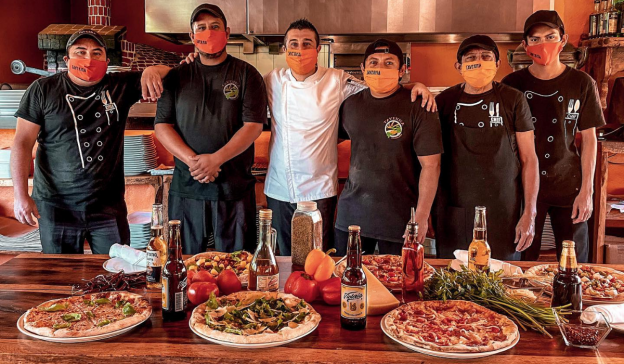 Taverna offers more than delicious pizza, risotto, and seafood!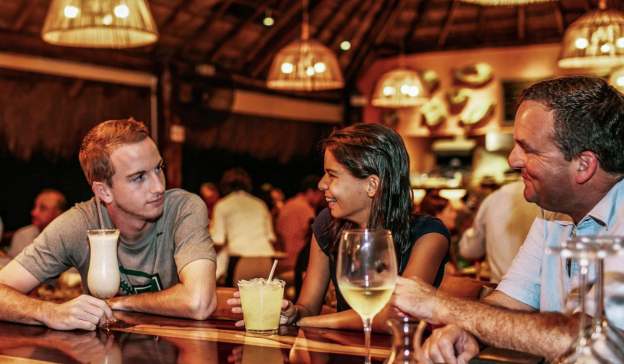 Along with its delicious seafood pasta dishes and wood oven pizzas, Taverna is also one of the best places to see the sun setting over the Mayan Jungle with a happy hour drink. Taverna's tropical atmosphere and wine selection are also a favorite for adults looking forward to enjoying nightfall with a fun and entertaining evening in Akumal. 
Need more information about how to find Taverna and the best spots to eat in Akumal? Reach out to us and we'll be more than happy to point you in the right direction.