25 Jan 2019
There are many types of travelers and we are proud to welcome them all. The diversity of visitors is greatly appreciated by local communities. Travelers often help us joining efforts to improve services and become a better destination. We have noticed many of our travelers search for new ways to help during their trips to Yucatan Peninsula. The least we can do to thank our mindful visitors, is to provide with options to help. Unlike common thought, there are endless options to support during holidays. So we have searched for the main activities that involve humanitarian work. In case you are considering leaving a piece of your heart in this beautiful destination, on your next trip.
Volunteer Work
Fort the ones who prefer to work hands-on, there are lots of options for volunteer work. There are many ways of volunteering; Community diners, bazars, or teaching English to elderly people. At the library in Park Leona Vicario in Playa del Carmen, you can sign up to teach English to the kids. If you are a Doctor or a nurse you can join vaccination campaigns organized by the DIF. Or maybe teaching music or arts to teenagers. All this type of volunteer work is most appreciated by local people. If you are more into nature and animals there are lots of Spay and Neuter campaigns. Spread in all Riviera Maya; Puerto Morelos, Playa del Carmen and Tulum. Often arranged by Playa Animal Rescue, Coco´s Cat Rescue or IFAW organization. If you prefer to be in contact with marine life, the CEA (Ecological Center of Akumal) is often seeking for volunteers. Usually sea turtle hatching season is the time where volunteers are most needed. The season starts in the middle of May and ends until December.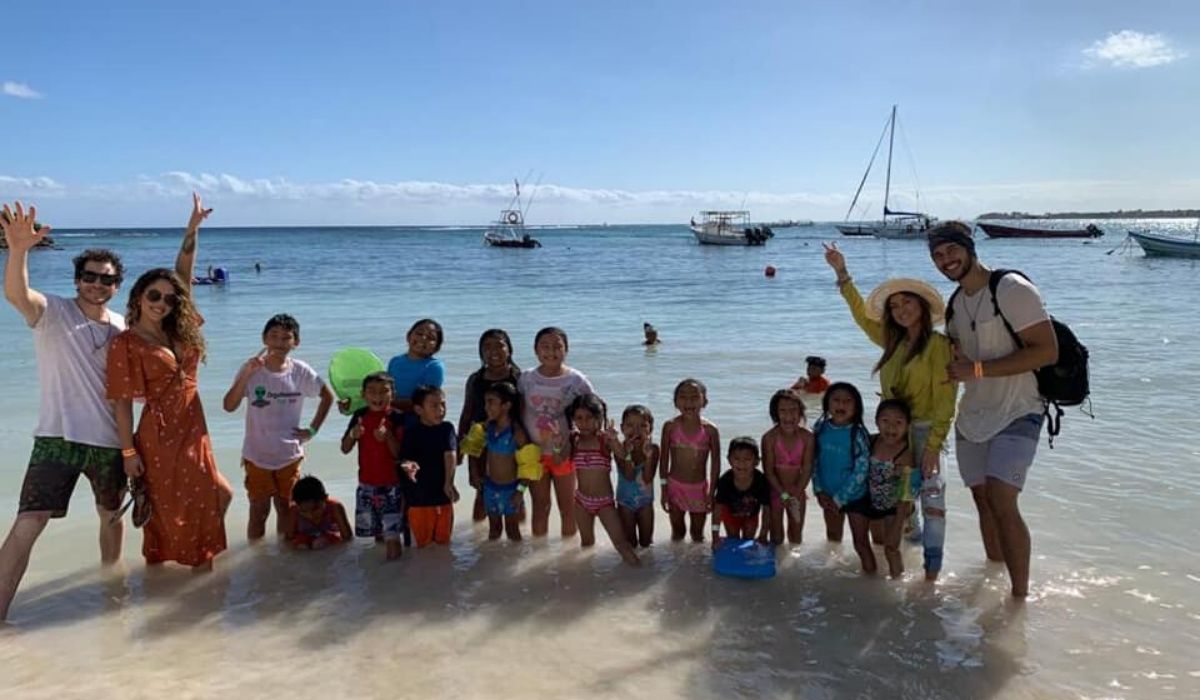 Donate And Support Local Communities
There are current campaigns to collect clothes, shoes and food for Mayan communities. The DIF (System for Integral Development of Families) is always receiving items to help families in need. You can bring clothes, shoes, toys, hygiene products or canned food. And they will donate them to the local communities, mostly children and women. The DIF is located in Playa del Carmen on 8th street North, between 30th and 40th Avenue. Money donations and books are also welcomed to support projects that benefit children in need. Hekab library is located in Akumal town and you can bring in your donations to support local children. This library also arrange workshops where kids learn recycling, take care of the ocean and protect environment. The Red Cross in Tulum also takes and appreciate money donations that are used for medicine and maintain the ambulance. La Casa de La Alegría in Felipe Carrillo Puerto is home for the elderly people. And are only sustained by donations. The articles you can donate are: diapers, canned food, bandages, clothes, medicine, wheelchairs, medical equipment, etc. If you want to visit. They are located on 60th / 63rd street and 65th, Colonia Cecilio Chi in Felipe Carrillo Puerto.
Community Tours And Activities
Donations and volunteer work are not the only options to help. You can support local economy while you go on adventures to Mayan communities. There are many options and local tour operators that offer off the beaten path activities. El Señor community, is on the top of our list because provides an adventure inside of a Mayan community. Exploring the area, economic activities and authentic meals. Cooking classes are another option in the area, you can learn to prepare authentic meals. Mexican cooking lessons are available in Puerto Morelos and Tulum. And we will be more than happy to help you booking them. Another great option is the food tour provided by Riviera Maya Food Tours. The Mexican chef will take you to different authentic places to try the most delicious meals. And of course get a closer look of the Mexican culture.
There are many more options; local drivers, Tour operators and family owned art galleries where you can purchase souvenirs.
To request more information and details to join any of the activities, don´t hesitate to contact us at: concierge@locogringo.com