14 Dec 2018
Mexico is the land of great holidays, with indigenous, religious and political holidays found every month of the year. There are also local events that are great to plan your vacation around. On top of this, American holidays are observed as well, Thanksgiving being given priority. On top the cultural festivals, local businesses love to create events that highlight food, music, art and sports. The Riviera Maya jazz festival is one of these, the Riviera Maya Film Festival another. So many events so little time. And we have not even included events in the Yucatan! So let's get started. Here is our current list of events and cultural holidays you won't want to miss. New events are posted on our blog and Facebook page as they arise so keep posted on new events before you book your trip!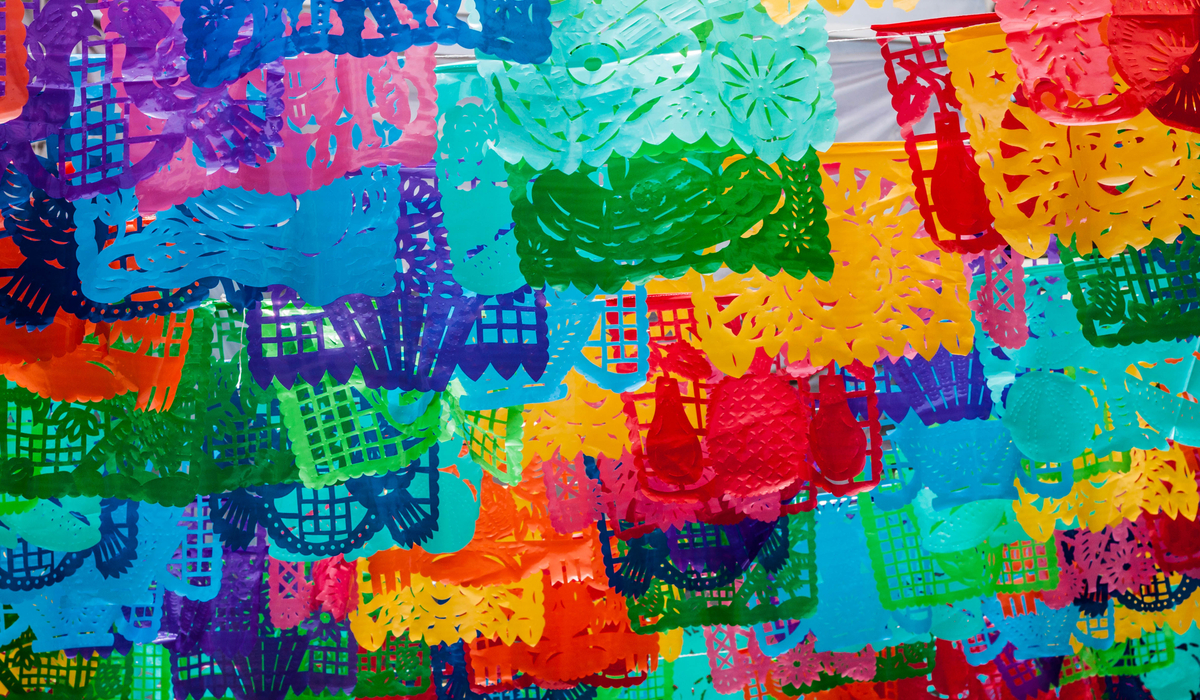 Riviera Maya Events and Festival Information
January 1 – New Year's Day – A quiet day in the Riviera Maya after the many New Year's Eve parties
January 6 – El Dia de Los Reyes – This is the 'second Christmas' and when kids receive their holiday presents in Mexico. Local communities serve the famous Kings Bread, a delicious sweet bread that should not be missed. Read about King's Day.
February 2 -Candle Mass – El Dia de Candaleria – and we should add Tamale Day. Read about this holiday and the cultural traditions that come along with it.
February 5 – Constitution Day – Bank Holiday on both the 5th and 6th and lots of music festivals are held in various cities due to the long weekend.
February 14 – Valentine's Day – Busiest Restaurant Day of the Year in the Riviera Maya. Either reserve a home chef in advance to cook a romantic dinner at your vacation rental, or make reservations at your favorite local restaurant. Our tips on how to plan the perfect Valentine's getaway.
February 22 to 29 – Carnival/Mardi Gras – Carnivals throughout the Riviera Maya begin week long celebrations before Ash Wednesday begins. Check out details for Cozumel and Yucatan celebrations the with other cities in the Riviera Maya announcing festivals and parades closer to February 22.
February 24 – Mexican Flag Day – Buy your flag at any local store and show your solidarity. This is a big day!
March 20 – Equinox – This is the day to go to Chichen Itza to see the famous serpent. Read about this incredible Mayan tradition and architectural marvel. This is a locally observed indigenous spiritual holiday that a cultural wonder to observe.
April 9 to 17 – Easter Week – This is the biggest local holiday of the year. Semana Santa is the time to discover Mexico through eating, drinking, family time, school vacation, you name it, it is packed into this time period. Every city has a village fair with rides, food, games and more. Look for local fairs outside of the tourist areas and take part! These are super fun evenings and you cannot get more local than this! Read our articles, Travel tips for Easter and Local Cultural tips for Semana Santa.
April 30 – Children's Day – This holiday is similar in sentiment to Mother's and Father's Day. Children are honored and presents are given. We love this day, and so do all the kids. If you are on a family vacation, this is a nice day to celebrate with your children.
End of April or beginning of May – Riviera Maya Film Festival – This is an annual event that is structured like other film festivals but without the fancy dresses. Movies can be previewed on the beach, in local movie theaters and in different Riviera Maya cities.
May 1 – Labor Day – Parades, parades and more parades in each city.
May 5 – Cinco de Mayo – Did you know that Cinco de Mayo is not observed in Mexico. This is an American Holiday and only celebrated in the city of Puebla. But we are happy to share some of our favorite Cinco de Mayo recipes
May 10 – Mother's Day – Surprise your mom with a little vacation on the beach! This is a big celebration in Mexico as La Madre is the queen of the house hold.
June 18 – Father's Day – Treat your dad to a mini holiday in the Riviera Maya.
June 21- Spring Solstice Spend the day at any Mayan Archeological site to really understand the impact of this holiday.
September 15 and 16 – El Grito and Independence Day. These are unique historical celebrations that are a bit different from our understanding of Independence Day. Read about Mexican Independence Day
September 22 – September Equinox Again Chichen Itza is the grand mamma of this holiday but you can visit any local archeological site to gain insight in to indigenous traditions.
October 31 – Halloween – This International holiday has slipped into Mexico. Walk Playa del Carmen's 5th Ave where local families trick and treat. Bring your costume and visit local bars that have been hosting some of the best Halloween parties we have ever been to.
November 1 and 2 – Day of the Dead – A favorite holiday that honors and celebrates relatives and friends who have passed. This has to be one of the most color holidays of the year, and food traditions rock during this holiday. Visit Xcaret, walk around local neighborhoods to see family decorated alters, or go to the local cemetery where fun events are held. Read more articles about Day of the Dead that explain this mystical yet beautiful tradition.
November 20 – Revolution Day – More great parades, music and costumes. This is an integral piece of Mexican History that everyone loves to celebrate.
End of November – Riviera Maya Jazz Festival – This festival brings in top jazz musicians who play for three days at a free concert. The largest stage is on the beach in Playa del Carmen with small bars highlighting local jazz musicians.
December 12 – El Dia de Guadalupe – Pilgrimages, festivals, and more festivals. This is such an important holiday in Mexico it has now become a bank holiday as of 2014.
December 21 – Winter Solstice – Any Mayan site is the best on this day
December 25 – Christmas Day December 31 – New Years Eve – Local event listings come out on our Facebook page.
The Wonderful Mystery of A Public List of Local Events
Though we would love to have the entire list of events in advance for your vacation planning, we are unable to provide these listings until closer to the day. There are various triathlons, marathons, Arts festivals, Arts Markets and more that happen every month. When we know, you know and our Facebook page is the best page to learn about them. Like us on Facebook to be notified about cool local events, markets and more. To get you started, read about local Farmers Markets in the Riviera Maya that are fun to attend.