15 Jan 2019
The streets of downtown Isla Mujeres always offer souvenir shops with colorful merchandise displayed in their doorways and along their sidewalks, creating a vibrant hub for purchasing seashells, Maya-inspired dresses, sarongs, and endless other options to take home from your stay on the island.
But in October 2011, local restaurant Barlito started a new way to buy a different kind of vacation souvenir, where travelers could find locally-made artwork (and the artists themselves) in one place: the Isla Mujeres Artist Fair. Over the years, the fair eventually became an official Isla Mujeres event, supported by the Tourism Office, Casa de la Cultura, and the town council.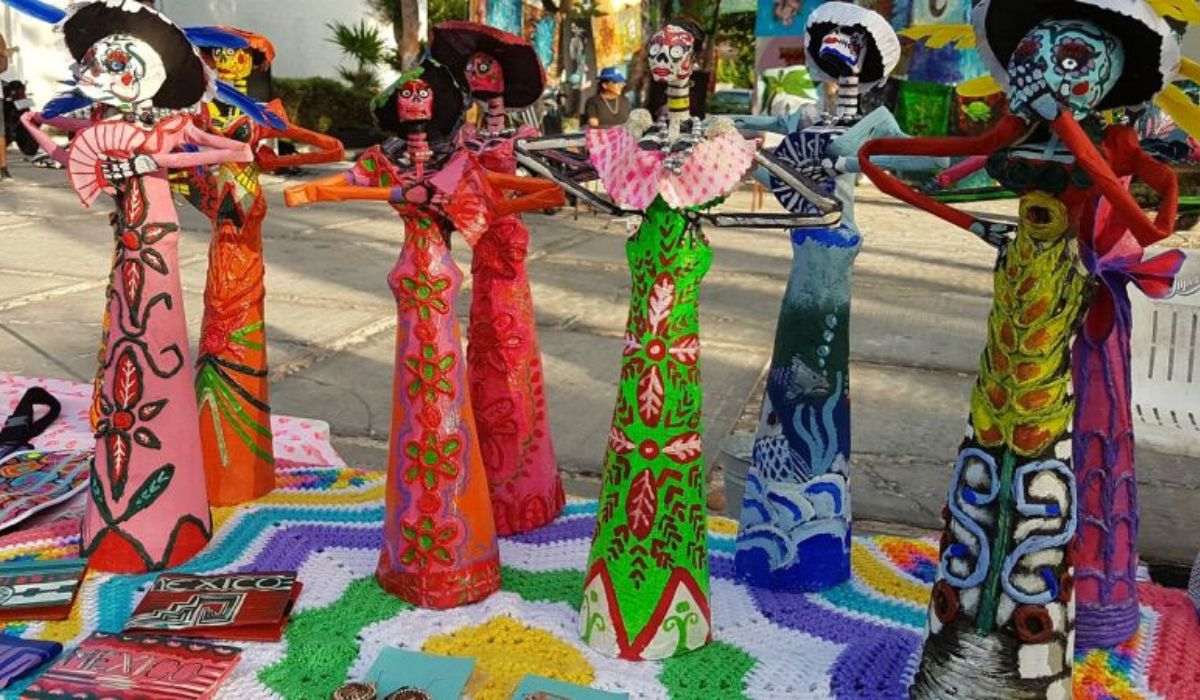 What to Buy at the Isla Mujeres Artist Fair
Today, the Isla Mujeres Artist Fair sets up just outside the island's Casa de la Cultura (House of Culture). If you stop by, you'll see rows of tables and stands covered in all kinds of locally-made island artwork and other products: photography, prints, paintings, clothing, Mexican skeleton art known as "Catrinas", island-inspired home décor, and even some baked goods. The jewelry is especially beautiful, featuring plenty of beads, stones, and metal, as well as the island's famous sea glass that can be found by scouring the coastlines.
When and Where to Find the Artist Fair
The Isla Mujeres Artist Fair typically takes place at Casa de la Cultura in the Downtown area of the island, at the corner of Avenida Guerrero and Calle Abasolo. It is open every Thursday afternoon and evening in high season (December through mid-April), and closed the rest of the year. To keep track of dates and to see if they'll be open while you're on the island, follow the Isla Mujeres Artist Fair on Facebook and check for announcements, or send them a private message to see if the event will be happening while you're in town.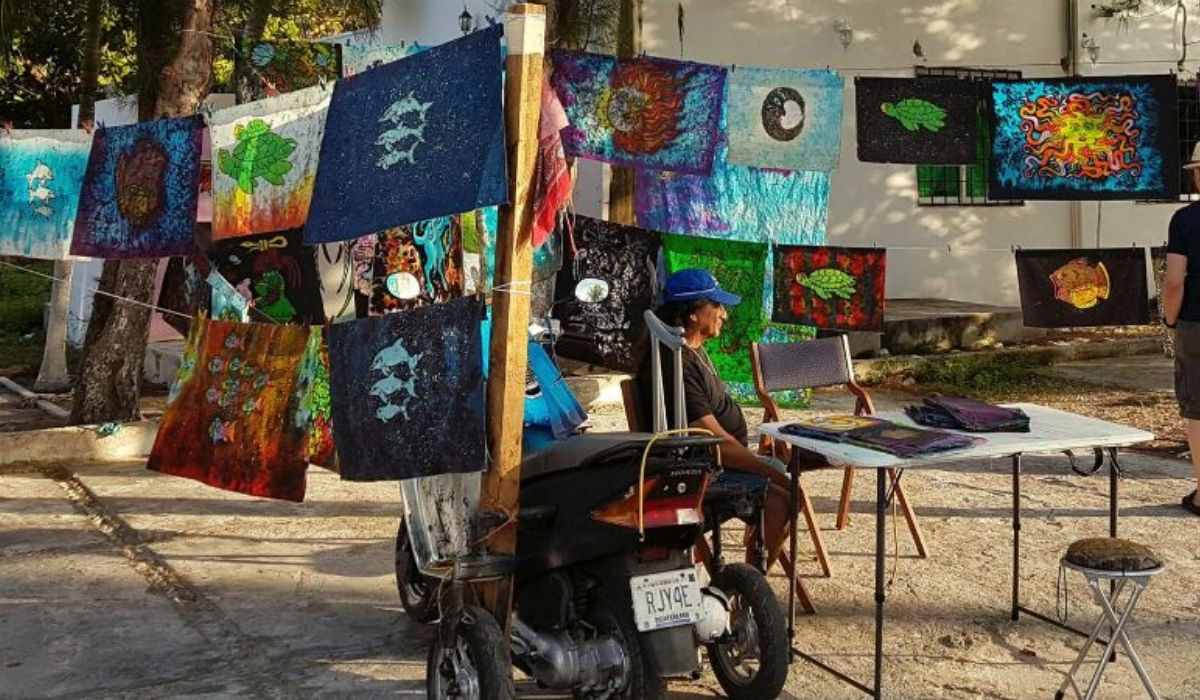 Buying Local in Mexico
One of the reasons we love Isla Mujeres so much is its effort to maintain its small-island charm. Supporting local businesses, artists and restaurants is one way we as travelers can help keep Mexico destinations like Isla Mujeres just the way they are, even as they grow in popularity. If you're ever on the island on a Thursday evening, check in advance to see if the Artists Fair is around so you can "buy local", straight from the artists themselves.