17 Mar 2023
How is Riviera Maya Managing Sargasso
While Florida, the Gulf of Mexico, and the Caribbean have been greatly impacted by massive sargassum blooms washing up on shore including Riviera Maya, the latter has maintained itself among the most popular beach destinations in the world surpassing pre-pandemic occupancy levels.  In the first trimester of 2023, travelers from the US, mainly California, Colorado, Texas, New York, and the midwest have continued to prefer Cozumel, Cancun, Tulum, Puerto Morelos, and Akumal. Even when given fair warning about the seaweed's presence during their stay, vacation rental bookings continue to match or surpass those of 2018.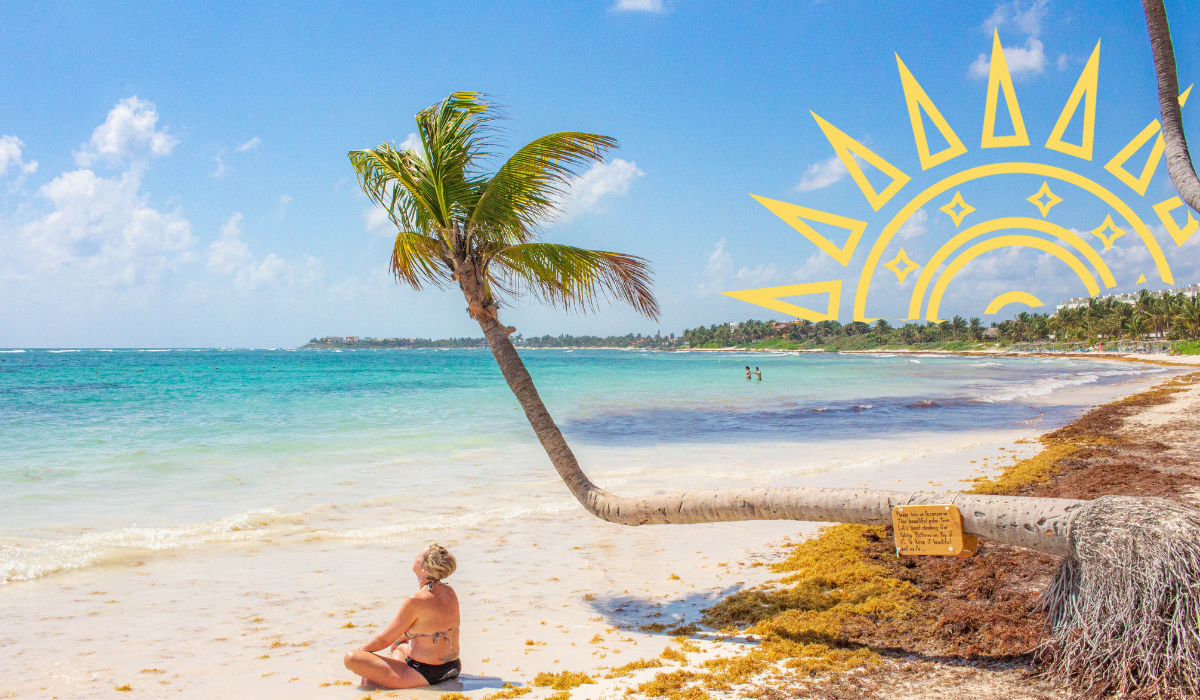 Sargassum Removal
Removing sargassum off beaches is a more complex task than just shoveling into a barrel and throwing it out.  Given each beach's unique landscape, different methods are resources need to be implemented.  Areas with large stretches of beach such as Cancun and Puerto Aventuras that are not turtle nesting areas can handle large trucks making cleanup an easier task.  More delicate ecosystems where sea turtles are known to nest can allow heavy machinery can only remove the seaweed by hand.  Unfortunately, when in peak there simply isn't enough manpower available to make a dent in the overwhelming amounts of sargassum that comes in with every wave.  
Sargassum Containment Barriers 
As of 2017 beaches such as Akumal Bay followed by Soliman Bay have installed containment barriers off-shore to collect the seaweed before it reaches the shore.  These systems capture the bulk of sargasso allowing currents to move it away from the beach or have boats collect it for disposal out at sea making manual removal on land less of a gargantuan ordeal.  Half Moon Bay, one of the smaller bays and most popular destinations is scheduled to have its own containment barrier in the summer of 2023.  This particular project brings hope to smaller bays that hold a delicate ecosystem of coral and marine life only a few feet from the shore. 
Plan Ahead
Riviera Maya has successfully created a loyal base of customers thanks to its ability to cater to a variety of travelers, couples, families, and solo travelers. The Yucatan peninsula has been established as a destination among travelers searching for an immersive vacation experience where they can explore ancient Mayan ruins, visit colonial towns, and connect with nature.  Travel agents are seeing a growing trend of guests preferring vacation rentals in smaller beach towns such as Akumal where well-appointed vacation rentals allow them to easily access the most important and popular off-beach activities should sargassum be present during their stay. Travelers are relying on local experts at Locogringo for real-time responses to when and where sargasso blooms will be present to plan vacations that will meet their vacations. 
Get the information you need directly from Locogringo to find the property you most want and plan a successful vacation to Riviera Maya regardless of beach conditions.