10 Nov 2018
A trip to Akumal is a fun-filled cultural immersion adventure for the entire family with a variety of activities for children of all ages. As you enter it's arch you'll find yourself in an entirely different world created by a small local community that welcomes people from all over the world every day. Travelers enjoy this small oceanside town for it's low-key Caribbean vibe and amazingly friendly people. A fun bike ride through town to Akumal bay for an early morning swim in the world's second largest coral reef followed by a stroll to Plaza Ukana for a treat at Lucy's Homemade Ice Cream is always a delight and this is just the beginning. A visit to Akumal is also an opportunity to expose younger children to a whole new world where they'll interact with people from a completely different culture and language as they get in touch with nature visiting a whole new habitat.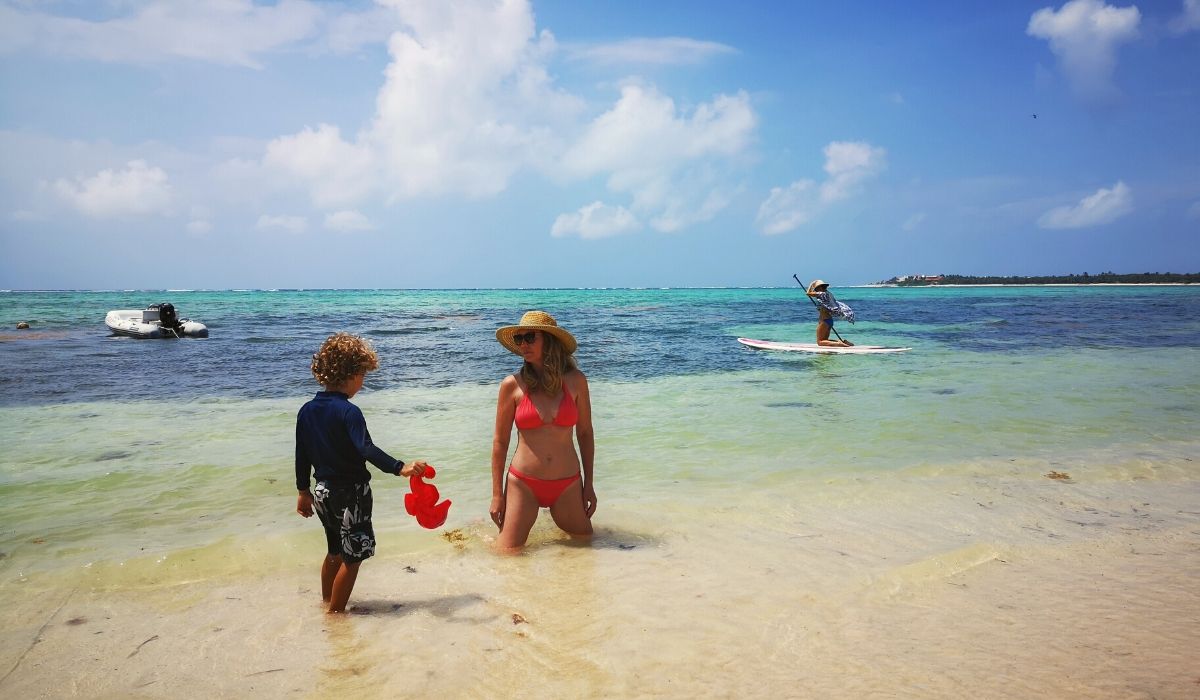 Travel is a gift that lasts a lifetime
Traveling with children is a wonderful opportunity for bonding as well as one of the most valuable gifts a parent can give to their child. Travel opens the doors wide open to the world for children, be it a simple weekend getaway, an overnight camping expedition or a voyage to an exotic location thousands of miles away. Every journey brings different experiences with valuable lessons followed by a lifetime of memories. Today Akumal offers more options than ever before for families that go beyond sand castles and splashing around the shore. Take a quick look at these family-oriented activities available for your next visit to Akumal.
Discover a whole New World Underwater
The Akumal Dive Center has been introducing children to underwater activities for many years operated by some of the most experienced dive masters and instructors. The Riviera Maya is the world's second largest Coral Reef and young tadpoles can enjoy a guided snorkel tour where they can see tropical fish, sea rays, and the beloved sea turtles in their natural habitat. The Dive Center's Bubble Maker class offers children as young as 8 years of age to have their first diving experience. This is a one day class where children are introduced to breathing underwater in shallow waters. Children who fall in love with subaquatic experience can aspire to their open water certification once they turn 10. These guys even have a guide snorkel tour around for toddlers! If your child is ok wearing a snorkel mask the Akumal Dive Center's staff while shoe them around with a flotation device so they can enjoy their adventure under the sea.
Take a Walk on the Wild Side
Akumal's Monkey Sanctuary is a refuge for rescued exotic animals from zoo and circuses that need a home where they are well cared for and loved by the sanctuary's caretakers. This program focuses on education about the regional wildlife promote and work with local artisans from indigenous Mayan communities. The long-term objective is to reintroduce some of these animals back to their natural habitat. Akumal is home to a trove of natural eco-parks and cenotes so be sure to swing by Rancho Santa Cruz, Aktun Chen and Cenote Balam-Aktun when you're in town.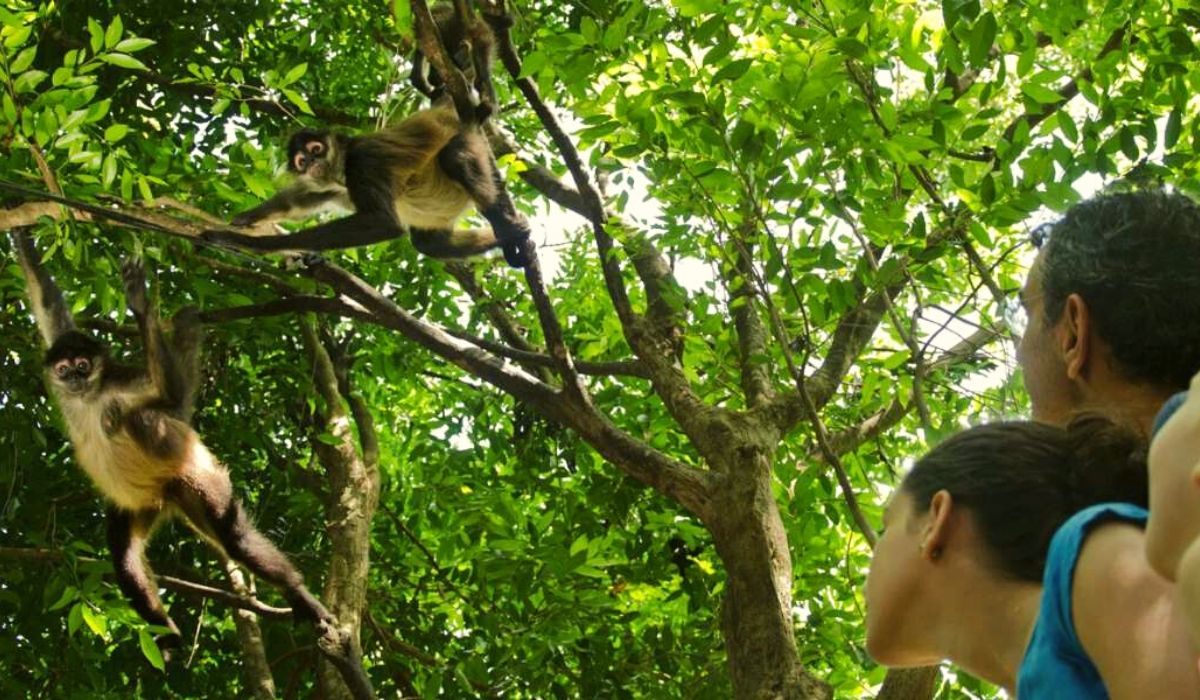 Fun is one concept for kids that has no cultural boundaries
Hekab Be is Akumal's children's library which organizes weekly activities, creating a great space for children to interact and make new friends with local kids. The library is open from 10 am – 6 pm and offers afternoon classes from yoga, music, and art for children as well as well as support to catch up on their homework. Plus, they also offer summer programs so visit their website hekabbe.org for information and details. Hekab Be is a local organization that runs solely on donations so be sure to check out their website where you'll find a useful wishlist for the young philanthropists at heart.