18 Sep 2018
If you think you are an expert of Tulum best places, we have an option you might not know yet. Far from Tulum beach road and all the chic hotels, this rough diamond lies among a vast variety of trees and surrounded by the majestic fauna of the jungle. Kaan Luum lagoon is Tulum´s best secret so far and it is definitely our top option for off the beaten track spots. This incredible lagoon with a little rustic facilities but a unique charm will keep you coming back every time.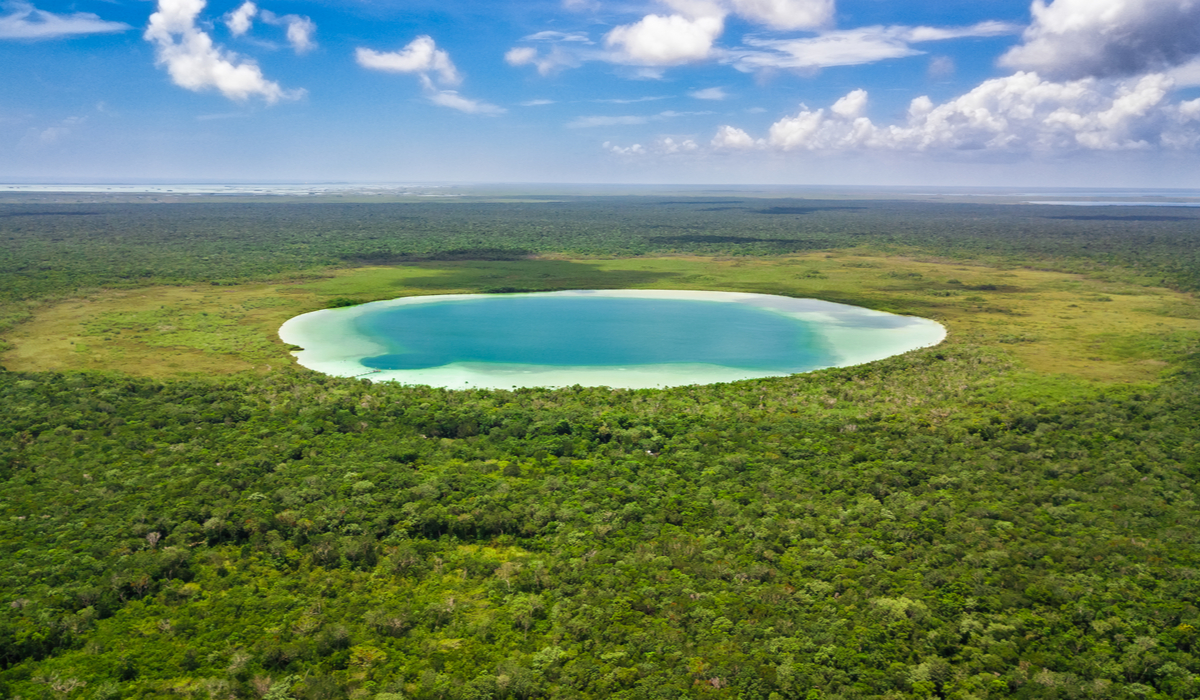 Kaan Luum Lagoon Is Tulum´s Best Secret
Locals try to maintain this magnificent place as less crowded as possible to guarantee that the lagoon keep its natural colors. Featuring a variety of light and dark blue water that is warm all year long due to the shallow depth. It is perfect for families because the lagoon is endless and the area is very safe. You can visit every day and you will find mostly locals as tourists usually don´t know about this place at all. The staff that supervise the lagoon recommends to stay away from the cenote located in the middle of the lagoon. It is secured by a cord that surrounds it, as there are currents that can pull you down to the bottom of the cenote. We highly recommend you to swim around it and avoid trespassing the security cord for your own safety. Except for the cenote the water is very calm and steady, perfect for yoga or meditation on paddle boards.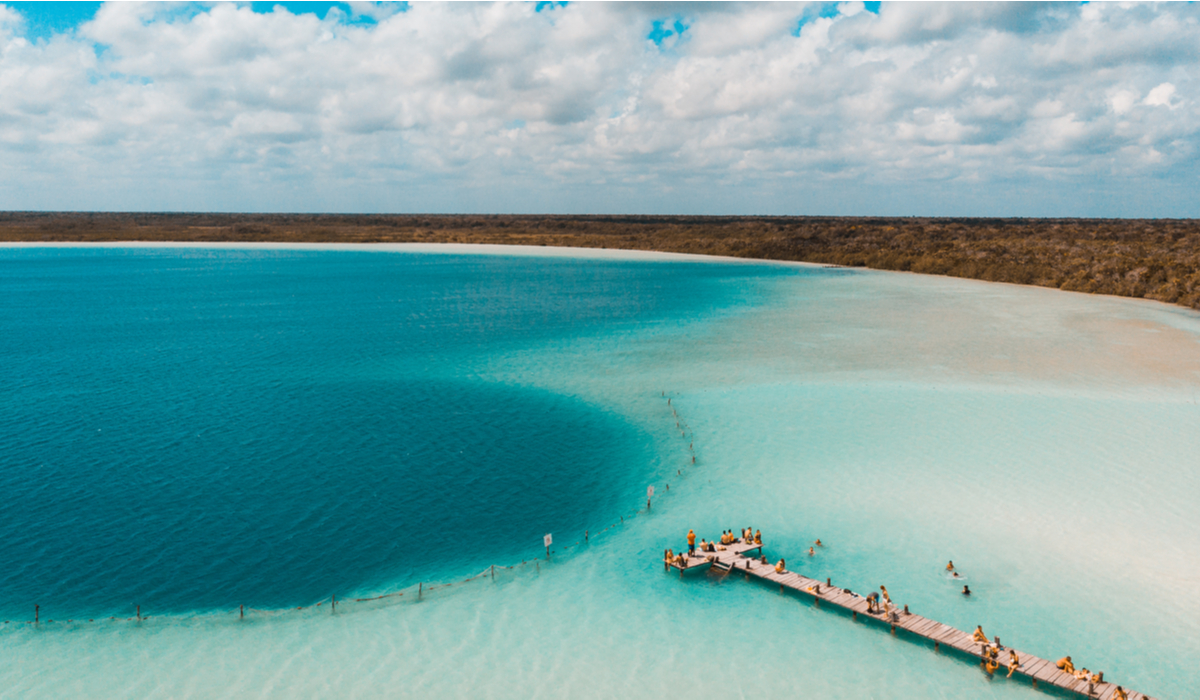 What To Bring And What To Avoid
Kaan Luum lagoon has a natural beautiful color and locals are trying to keep it that way. Therefore they recommend to avoid sunblock or repellent before getting into the water. You can use it afterwards of course but if you bring it they will ask you to leave it at the entrance and return for it later. You are more than welcome to bring your own food and beverages, but for the beer the permitted is a six pack maximum per family/per group/per person. There are around 6 family tables with seats where you can have lunch. Pets are not allowed but the rest of the family is welcomed. The parking area is large enough to have cars, bikes and motorcycles and as there are no lockers you can tip the guy at the entrance to take care of your back-pack or purse.
Arrange Your Visit To Kaan Luum Lagoon
This is one of the most affordable options in the area and it is also very easy to access. It is only 9 kilometers away from Tulum main town (towards Felipe Carrillo Puerto, opposite to Tulum beach). The access is $60.00 pesos per person as of today and it is payable in cash (US dollars accepted) upon arrival. The lagoon welcomes visitors every day of the week and from 9:00am to 5:00pm (low season) or from 9:00am to 6:00pm during high season. The place is managed by a local cooperative, they speak basic English and they are friendly. It is recommended to rent a car but if you don´t have one we can always arrange a cab driver to take you there and pick you up afterwards. There is no public transportation to the lagoon and the entrance is about 300 meters from the freeway. If you are visiting with a large party or family, let us request a quote for you with a local private driver for round transportation. Kaan Luum lagoon should not be overlooked on your next adventure to Riviera Maya!