16 Sep 2022
The many outdoor activities available in Akumal have made this small beach town a popular family destination in Riviera Maya. Along with snorkeling, diving, sailing, sightseeing, and nature parks, fishing is one of the fun recreational activities requested by guests visiting the area.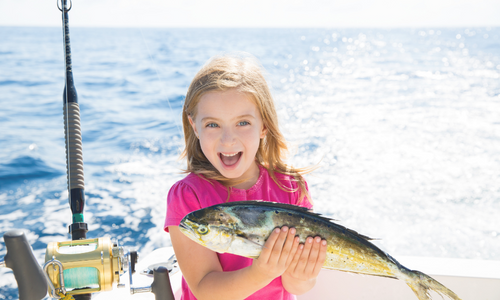 Deep Sea Fishing
This is a fun-filled adventure where friends and family can spend a day on the ocean and return home with wild fish. There are plenty of licensed tour operators in Riviera Maya renowned for their expertise in finding prized catches, including the Akumal Dive Shop and the Akumal Dive Center. Upon your return, you can take your catch to La Cueva Del Pescador where their expert chefs will gladly prepare a feast with your freshly caught prize.
Fly Fishing
This sport can practice in assigned areas within the still waters of the Sian Ka'an reserve.  Caampechen, Boca Paila, San Miguel or the Ascension Bay are the best locations for flyfishing where fishermen can catch tarpon, snook, and bonefish, among others.  A permit is required so we go with a licensed guide to avoid a run-in with local officials.  
No, You Cannot Fish From Akumal's Beaches
Fly, spear, net, trap, or any form of line fishing is strictly prohibited on land from any of Akumal Bays'.  Akumal and all its bays are a federal refuge area for the protection of aquatic species and are monitored by the National Commission of Natural Protected Areas. Any illegal fishing from Yal-Ku Lagoon to Aventuras Akumal will be considered an aggression to SEMARNAT and SAGARPA'S decrees and be prosecuted accordingly.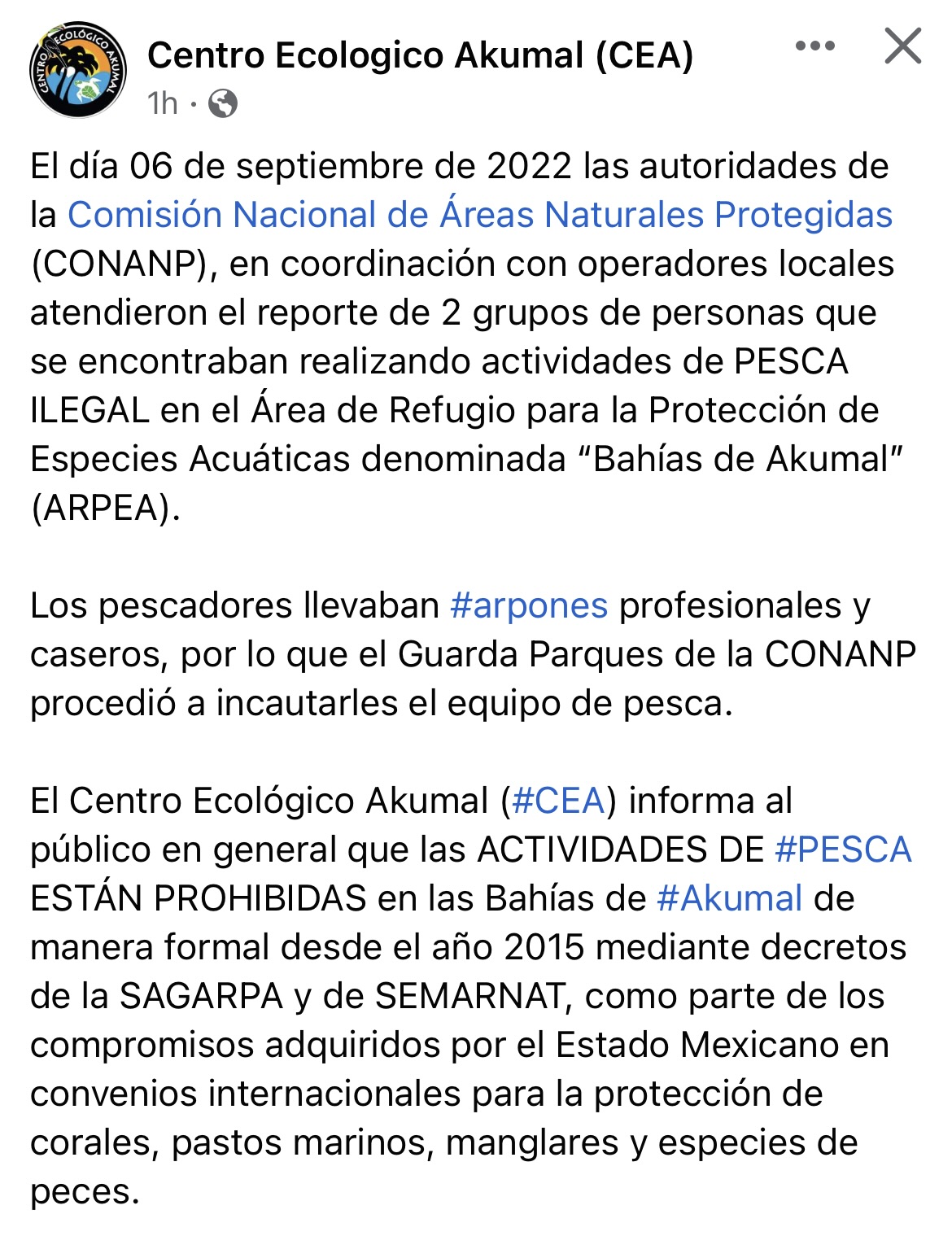 Learn More About Fishing In Akumal
Find out more about where, when, and how to enjoy one of the best activities Akumal has to offer.  Contact us today and our local experts with gladly help you plan the experience you most want for your upcoming trip to Riviera Maya.