26 Apr 2023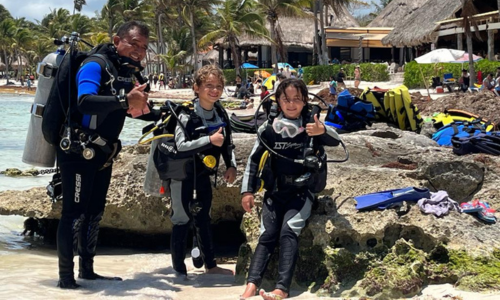 One of the most popular water activities in a beach destination is SCUBA diving.  Especially, when you have the opportunity to do so in the world's second-largest coral reef. 
Visiting the beach can be an exciting adventure for the entire family and children as young as 8 years old can partake in one of the most unique underwater experiences by taking a bubble-maker class. Parents and children can discover a whole new world together with SCUBA diving. 
Bubblemaker Program
Students are set with the appropriate scuba diving equipment and then enter the calm, pool-like waters of the Mexican Caribbean up to 10 feet deep.  One of the best beaches for novice divers in the area is Akumal Bay, known for its stress-free environment and resident sea turtles.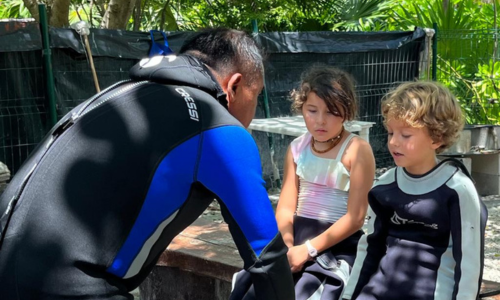 Prerequisites:
Children must be at least 8 years old.
Participants must know how to swim and be comfortable in the water.
A child must enjoy good physical health.
Fill out the Bubblemaker Statement & Medical Questionnaire. 
Class Duration:
2 hours approximately.
Underwater Activity:
Guided tour of Akumal Bay 5-10 ft. maximum depth.
Certification:
Not necessary
Join The Fun!
The bubble maker program is a fun full-day activity for kids of all ages.  It is important to plan ahead and reserve your course due to the high demand and the limited number of dive masters. Contact our team for schedules and pricing for the Bubble Maker program.