31 May 2021
Locogringo brings to you 20 movies to get the entire family excited about their upcoming vacations. Whether you're watching at home or on your flight these flicks will get you in the right mind frame before hitting the beach. Make sure you download these to your devices prior to travel. Internet is available at the beach but bandwidth can sometimes be limited.
Animated
Moana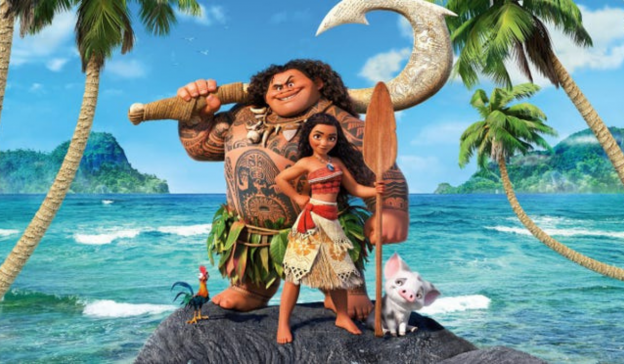 A young girl answers the Ocean's call to seek out the Demigod to set things right.
Stars: Auli'i Cravalho, Dwayne Johnson, Rachel House
Surf's Up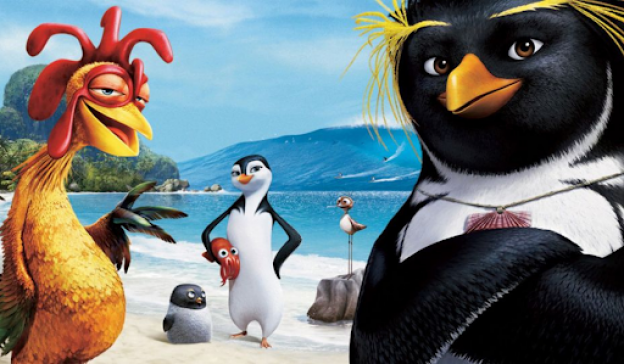 A legend, an underdog, and a chicken prepare for the Annual Penguin Surfing Championships. 
Stars: Shia LaBeouf , Jeff Bridges, Zooey Deschanel, Jon Heder, James Woods
Lilo & Stitch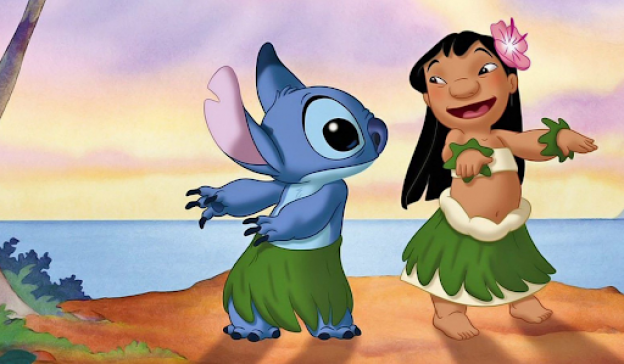 A young girl adopts a 'dog', completely unaware of the adventures about to unfold. 
Stars: Daveigh Chase, Chris Sanders, Tia Carrere 
The Little Mermaid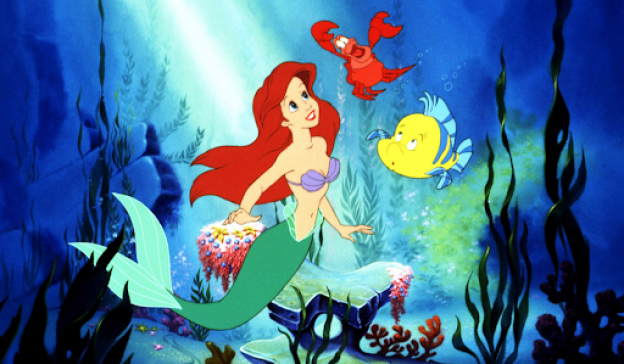 A mermaid princess learns not to make a deal with strangers.
Stars: Jodi Benson, Samuel E. Wright, Rene Auberjonois
Finding Nemo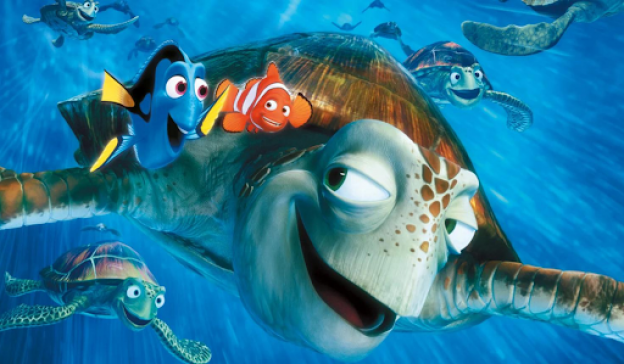 A paranoid overprotective father learns to relax and makes new friends as he searches for his lost son. 
Stars: Albert Brooks, Ellen DeGeneres, Alexander Gould 
Rom-Coms
Joe Versus The Volcano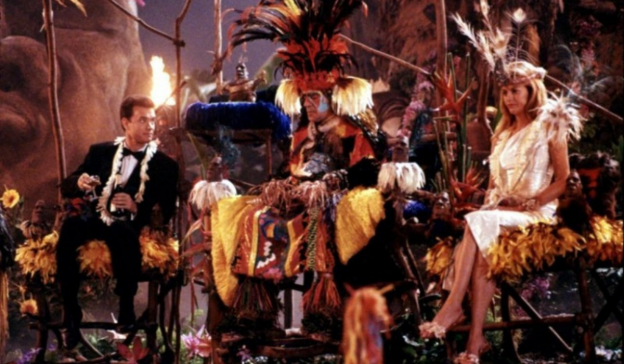 The hypochondriac quits his 9 to 5, travels to a tropical island where he loses his fears and learns what it means to "truly live". 
Stars: Tom Hanks, Meg Ryan, Lloyd Bridges, Abe Vigoda, Amanda Plummer
Forgetting Sarah Marshall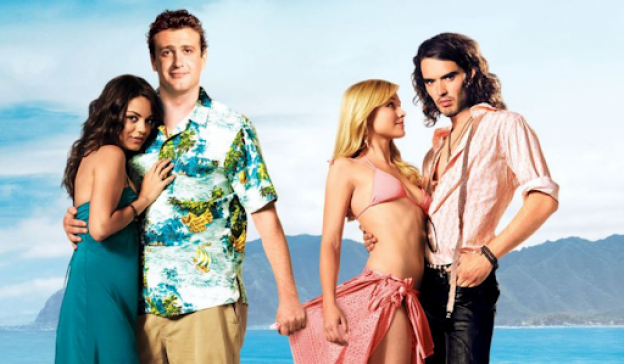 Two broken hearts find true love at Turtle Bay. That's Turtle Bay Hawaii but it also happens in Akumal. Watch the unrated versions for belly-aching laughs.
Stars: Jason Segel, Kristen Bel, Mila Kunis, Russell Brand, Bill Hader
Spring Breakdown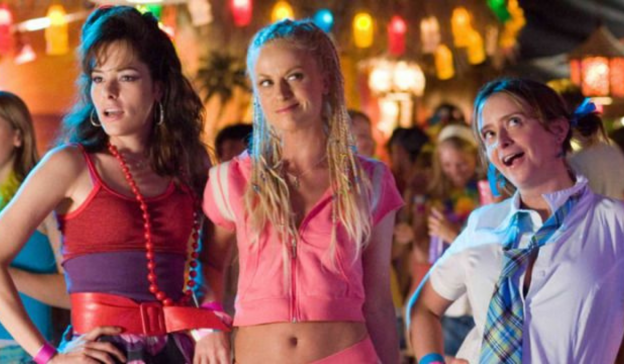 An utterly ridiculous film with a star-studded cast about three women that go on a spring break adventure that's so bad you just have to laugh. 
Stars: Amy Poehler, Parker Posey, Rachel Dratch, Amber Tamblyn, Seth Meyers, Sophie Monk, Jane Lynch
The Heartbreak Kid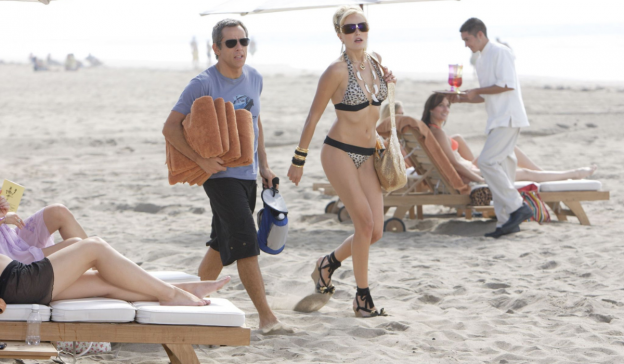 A man learns the valuable lesson of thinking twice (even thrice) before saying "I do".
Stars: Ben Stiller, Malin Akerman, Michelle Monaghan, Jerry Stiller, Rob Corddry, Danny McBride
Couples Retreat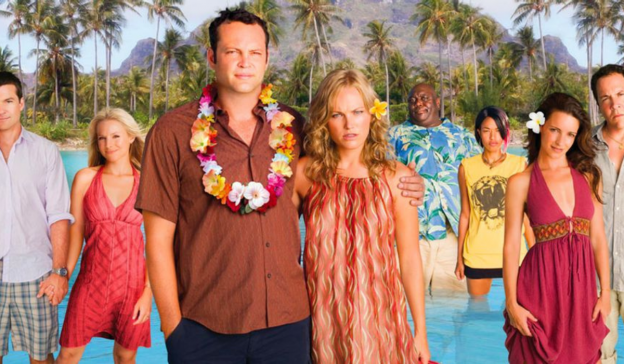 Four couples with questionable relationship statuses travel to a tropical island resort.
Stars: Vince Vaughn, Jason Bateman, Faizon Love, Jon Favreau, Malin Akerman, Kristen Bell, Kristin Davis, Kali Hawk, Tasha Smith
50 First Dates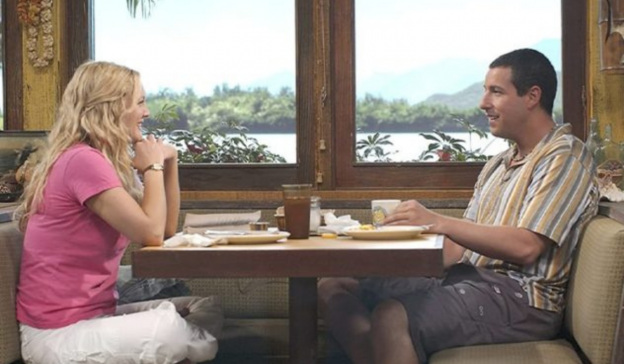 A girl that suffers from short-term memory loss has to be wooed over and over again so that true love triumphs. 
Stars: Adam Sandler, Drew Barrymore, Rob Schneider, Sean Astin, Lusia Strus, Dan Aykroyd, Blake Clark
Mike and Dave Need Wedding Dates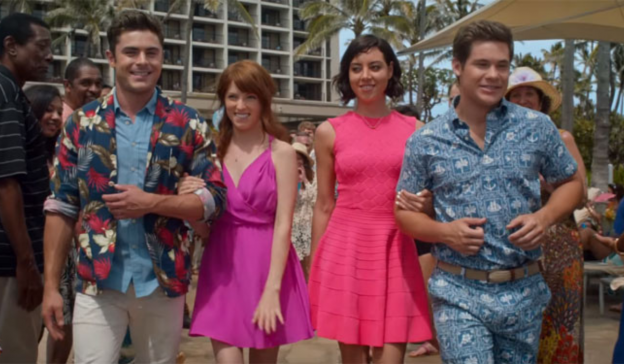 Two hard-partying brothers search for the perfect wedding dates only to find themselves out-hustled by an uncontrollable duo.
Stars: Zac Efron, Adam Devine, Anna Kendrick, Aubrey Plaza
The Wrong Missy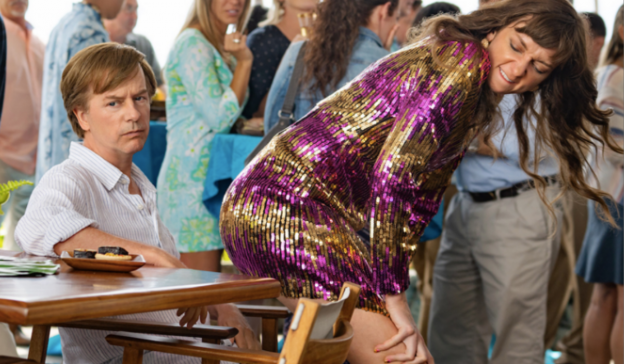 A contact mix-up sends the wrong woman as a date to a man's work retreat in Hawaii.
Stars:  David Spade, Lauren Lapkus, Nick Swardson
Fool's Gold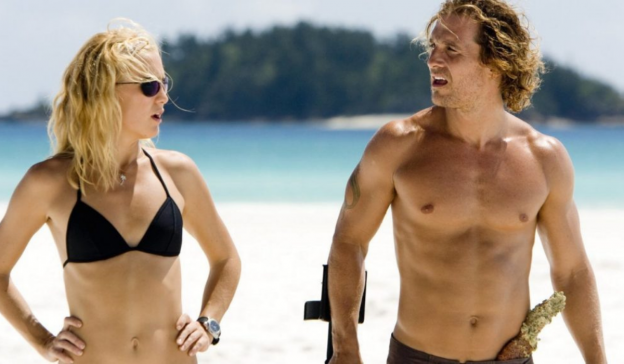 An estranged married couple rekindles their love as they search for a lost sunken treasure. 
Stars: Matthew McConaughey, Kate Hudson, Donald Sutherland
Dramatic Comedies
Changeland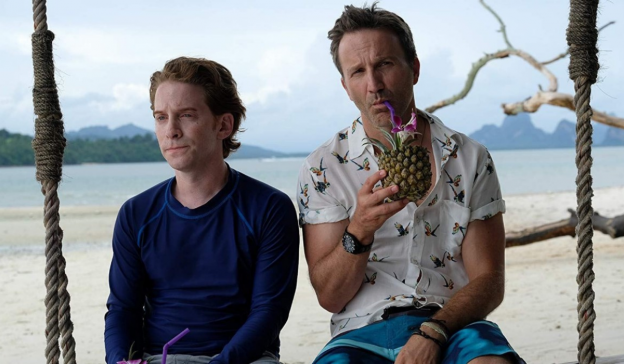 Two friends realize there's no rule book for finding purpose and meaning in life while visiting Thailand.
Stars:  Seth Green, Breckin Meyer, Macaulay Culkin
The Life Aquatic with Steve Zissou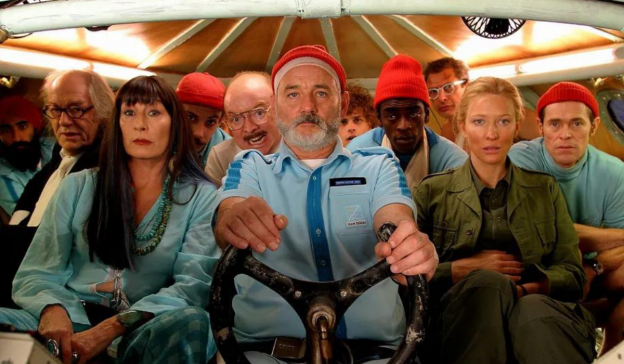 Oceanographer Steve Zissou (Bill Murray) rallies a crew to exact revenge on a mythical shark that killed his partner. It's a little bit out there but definitely worth the watch.
Stars: Bill Murray, Owen Wilson, Cate Blanchett, Anjelica Huston, Willem Dafoe, Jeff Goldblum, Michael Gambon
The Beach Bum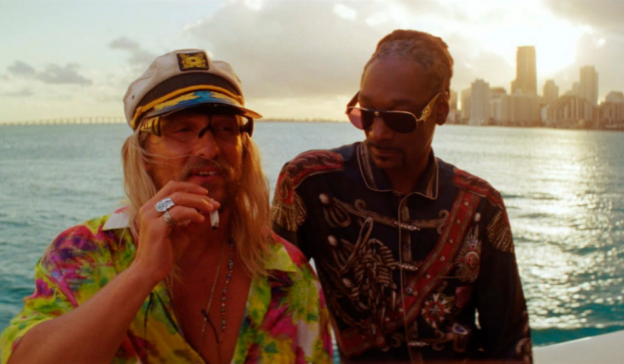 A funny, yet foreboding bittersweet tale of what happens when you stay too long on island time.
Stars: Matthew McConaughey, Snoop Dogg, Isla Fisher, Stefania LaVie Owen, Martin Lawrence, Zac Efron, Jonah Hill, Jimmy Buffett
Love Stories
The Blue Lagoon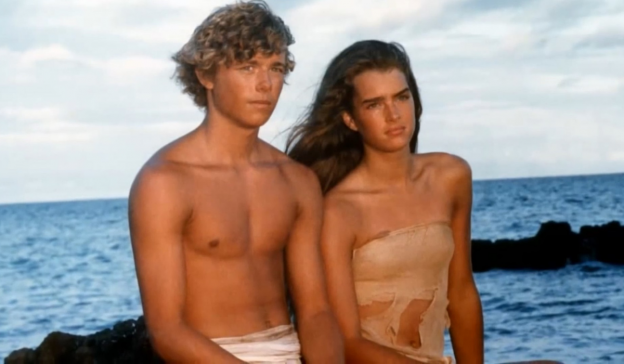 A timeless classic about two-shipwrecked children on a tropical island in the South Pacific.
Stars: Brooke Shields, Christopher Atkins, Leo McKern
Blue Crush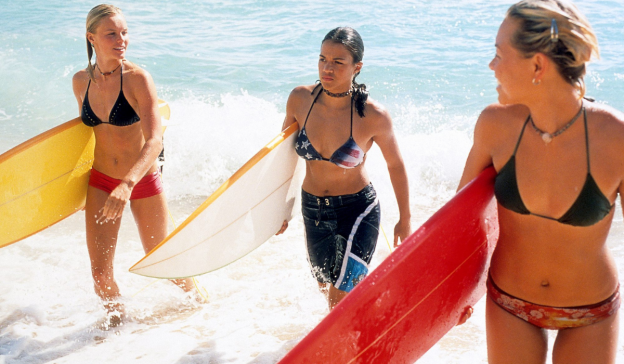 An island-surfer girl falls in love with a football player from the mainland as she prepares for a big competition in Hawaii.
Stars: Kate Bosworth, Michelle Rodriguez, Matthew Davis
Mini-Series
The Blue Planet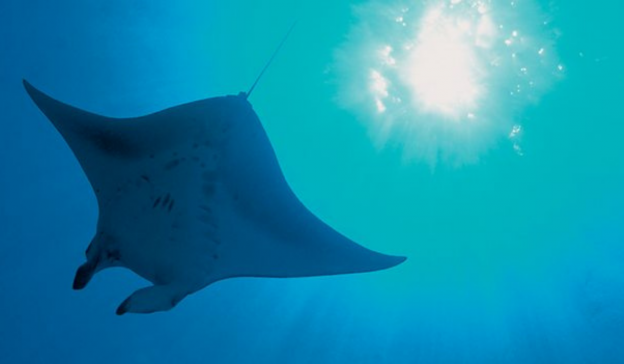 A mammoth series, narrated by David Attenborough, takes a look at the rich tapestry of life in the world's oceans.
Stars: David Attenborough, Pierce Brosnan
Ready to go out on your own tropical getaway? Send us an email with your dates and number of guests, and we'll get your vacation countdown started.