Get Directions
Two Ancient Maya Cities – One Price
Located in the southern part of the State of Quintana Roo, Dzibanche and Kinichna is a unique off the beaten path experience in the heart of local villages. To our surprise, these sites have two separate entrances but visitors pay only one entrance fee. Each site is smaller than the surrounding archeological sites but worth the driving adventure to reach them. The cities were discovered by Thomas Gann, a military doctor and amateur archeologist, in 1927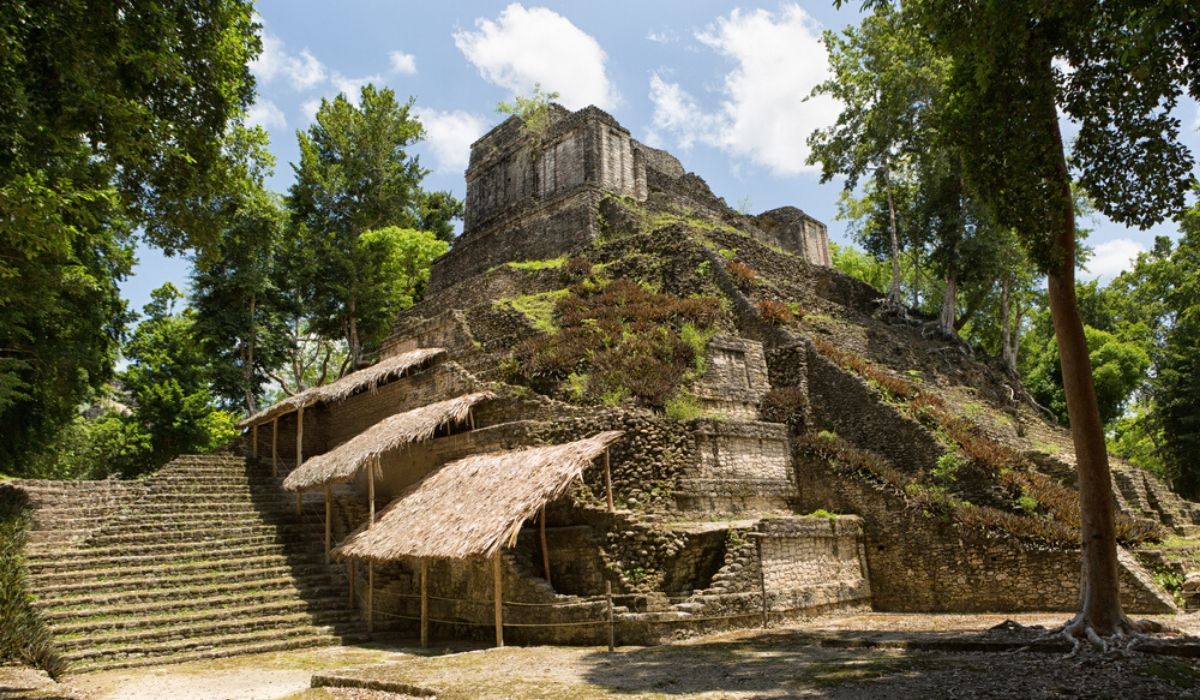 Dzibanche and Kinichna Ruins
When you make the winding drive to this ruin site, you reach Dzibanche first. Kinichna is further afield, a two kilometer drive to the northeast. The sites are small, but worth the drive. We had an excellent guide that walked us through Dzibanche.
Before we even talk about the structures in each of these Mayan cities, the 40km drive off the main highway warrants an explanation. The road to Dzibanche is narrow, overgrown and full of sharp, blind curves. Local villagers are smart, they drive motorcyles. This road is truly a one lane road so extra precaution is necessary. On Tuesdays and Thursdays, tour buses travel this road at 9am, and 12 pm. They drive like they own the road, and in most respects they do. When you go to Dzibanche and Kinichna, make your trip after 12 pm or before 9am so you do not face the challenge of sharing the road with a large tour bus.
Dzibanche Facts and Highlights
Dzibanché means "writing on wood" This name comes from large wooden lintel contained in the Temple of the Lintels that has eight glyphs carved into the quebracho wood. This wooden carving can be traced back to 618 AD.
The settlement was occupied from 200 BC to 990 AD.
It was the early capital of the Kan dynasty, which later ruled Calakmul. Archeologists found the earliest known use of the Kan glyph within the structures. The Kan family moved to Calakmul around 590 AD.
The overall style of the buildings has been identified as the Peten.
The City center for the two sites is found in Dzibanché . Government buildings indicate this was the center of social and economic activities for the local population.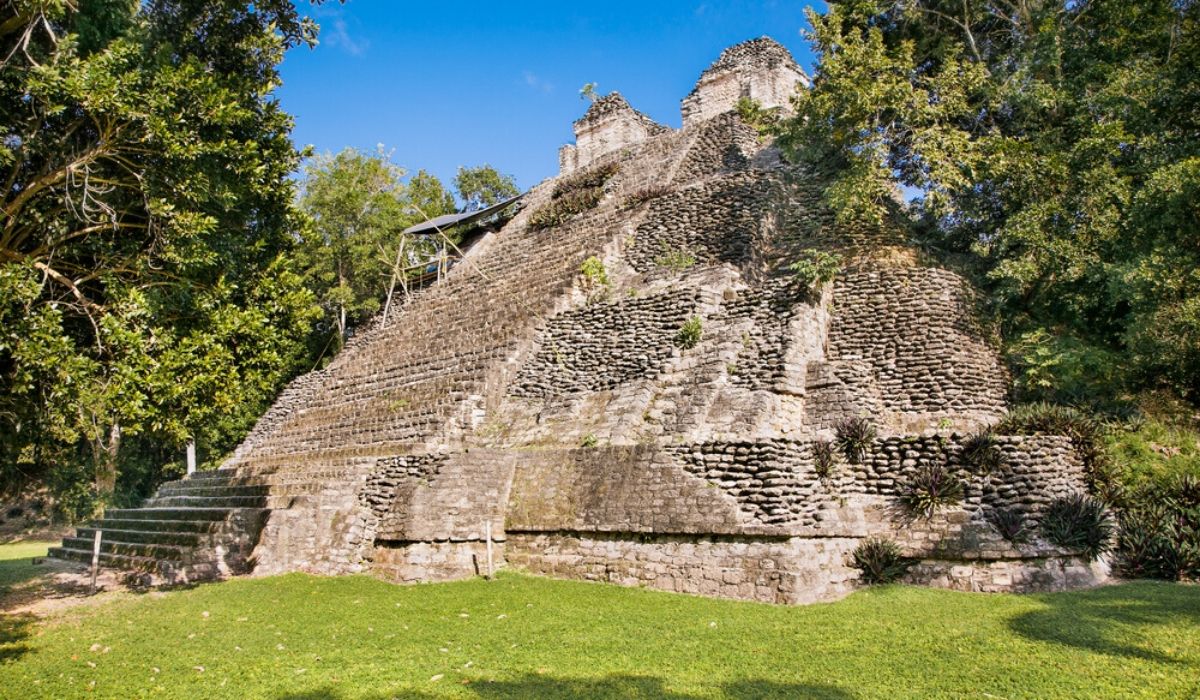 Kinichna Ruins
The is one large pyramid to see in Kinichna, the "House of the Sun"
The pyramid is thought to have been built from 200-600 AD
Visitors can climb the House of the Sun, and the view is worth the hike.
Kinichna residents had access to Dzibanche through various sac be roads
The archeological site takes less than an hour to see.
Note the wondrous ceiba tree in the parking lot.
As you drive out of the ruins, look over the corn field and see an unexcavated ruin. there are two corners of the buried building amongst the trees.
Getting to Dzibanche and Kinichna
The turn off to the ruins is located 81 kms from the Hwy307/Hwy186 intersection. The ruins are an additional 21 kms from Hwy 186 highway. Visitors will pass through the villages of Morocoy and La Piste. Take note of our recommended arrival and departure times mentioned above to avoid tour buses on this narrow road.