Get Directions
Why Go?
This location is fun for divers and snorkelers. Dive trips can be arranged through a local dive center but snorkelers and swimmers can access this cenote without a guide. This is one big giant hole with a ladder being your only exit. All visitors love the 10-meter jump into the water.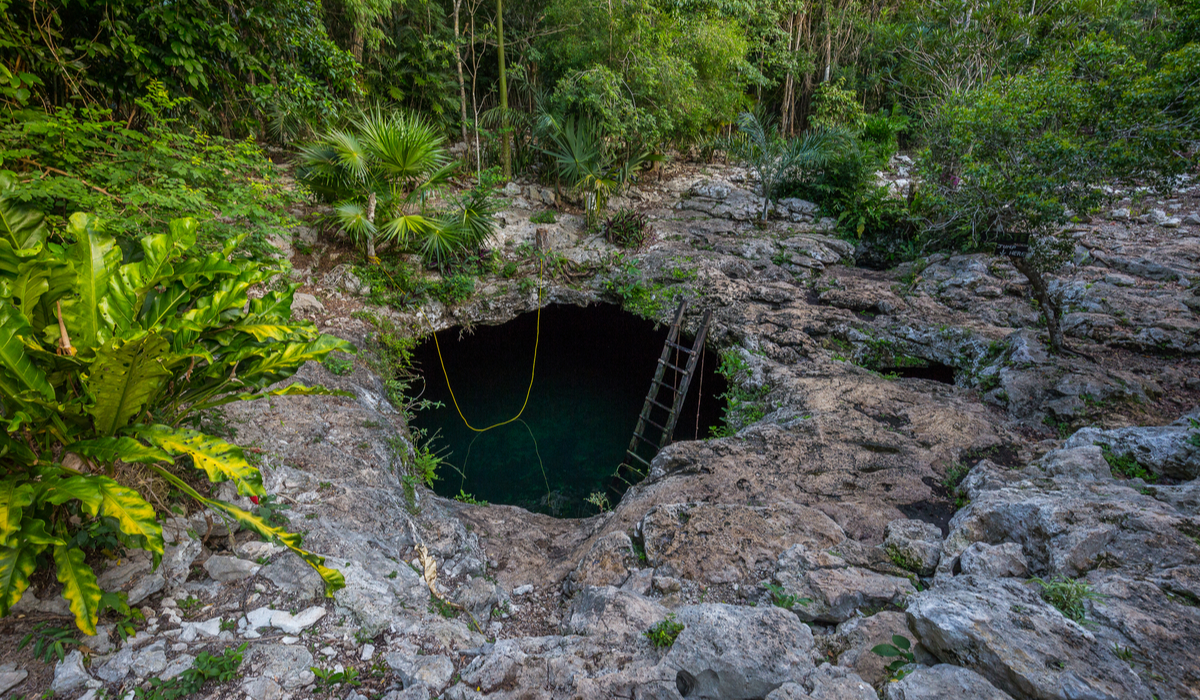 Where Is It Located?
Just 6 kilometers west of Tulum on the Coba Road. This is an easy cenote to access using a taxi or rental car. Gran Cenote is just a few kilometers down the road so consider visiting both to understand the complexity and diversity of these natural sinkholes.
What Can You Do Here?
Diving lets you see more of this underground location but snorkelers and swimmers will find this cenote a fun location. There are public washrooms but that is all for services. Bring your own snorkel gear.