Get Directions
Why Go?
Gran Cenote is about as popular as Dos Ojos for swimmers, snorkelers and divers. The diversity found in this cenote is wonderful. One side of the cenote is a sand bottom and shallow. The opposite side is much deeper and full of vegetation and fish. You can snorkel from one side to the other witnessing this diversity first hand. The limestone formations are wonders, seen both from the surface and under the water. It is here that you truly understand how the jungle interacts with the fresh water pools and underground rivers. There is lots to see about the cenote as well. The owners have made this a fun location above and below.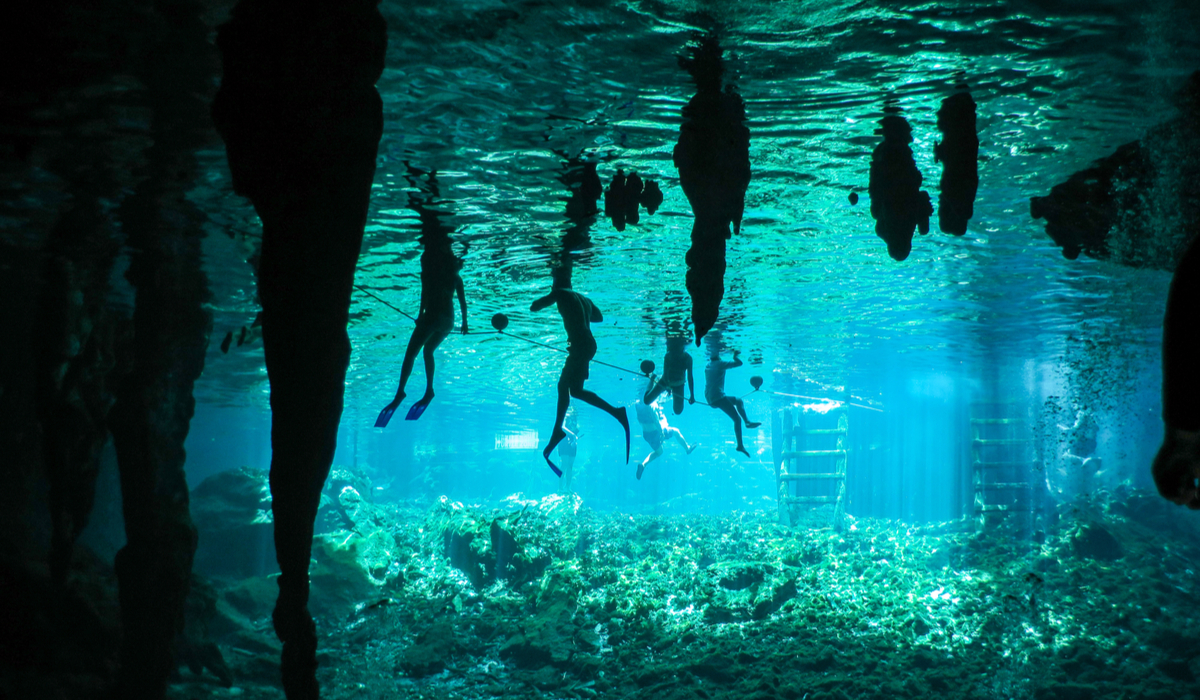 Where Is It Located?
About 7 kilometers west of Tulum on the Coba Road. Ample parking and lots of shade. Affordable taxi ride to this cenote.
What Can You Do Here?
This is a diving, snorkeling and swimming cenote. Divers can arrange for dive tours through a local dive center as all cavern diving requires a guide. Bring a book, bring snacks and drinks so you hang out for the day and fully enjoy this location. There are public washrooms and snorkel gear can be rented. You can also buy turtle and fish food to feed the local fish and turtle.