Get Directions
Why Go?
This cenote is one of the most popular ones in the area for a good reason. Dos Ojos translated means 'Two Eyes'. This cenote is part of a large cavern system and has two open water entrances. Both areas provide a different understanding and view of the caverns from a snorkelers and divers perspective. Snorkelers will love the view both below and above the water. Divers will conduct two dives in this cavern system, each dive being different from the other. Light refraction, fresh water where you can see forever, great formations and an easy dive. If you can only visit one cenote this might be your choice, but get there early as it can become crowded.
If you are an experienced diver, and have hooked up with a local dive center for cenote dives, talk to your cavern guide at 'The Pit'. This is a deep dive similar to Angelita but without the sulfur layer. It is a wonderful dive to experience depth, light, and limestone formations.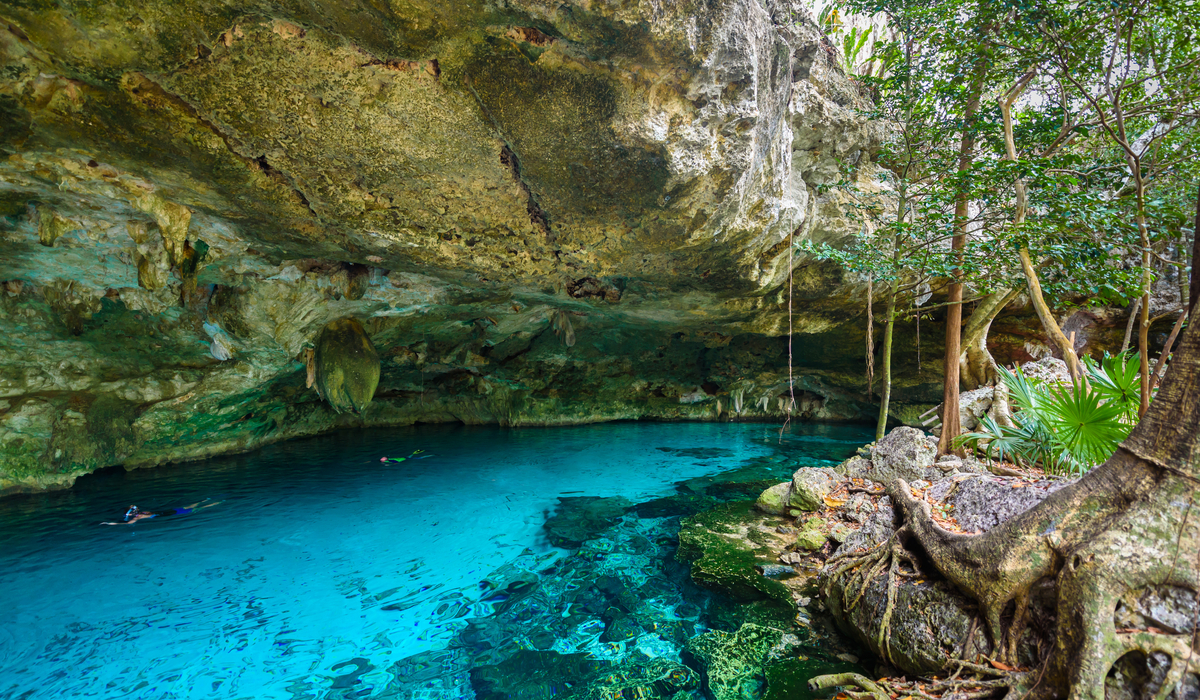 Where Is It Located?
Just south of Xel Ha Eco and Water Park, north of Tulum and south of Akumal. The drive into the cenote is long. It is best to be driven by private transportation or a taxi or rent a car.
What Can You Do Here? 
Dos Ojos is a destination, so services are great. Public washrooms, snorkel equipment rental, small restaurant, store for drinks and snacks. If you are a diver, dive centers included lunch, water, and transportation in your tour. If you are going there on your own, make use of their services or bring your own equipment and snacks. Both snorkeling and diving are great activities for this location. It is a full day affair.