Get Directions
Why Go?
Cenotes Cristal and Escondido are right across the street from each other and they're both great places to snorkel and swim. This cenote adventure can be an all day affair or a quick tour. Both cenotes are surrounded by the jungle so you'll feel like you are in your own private paradise.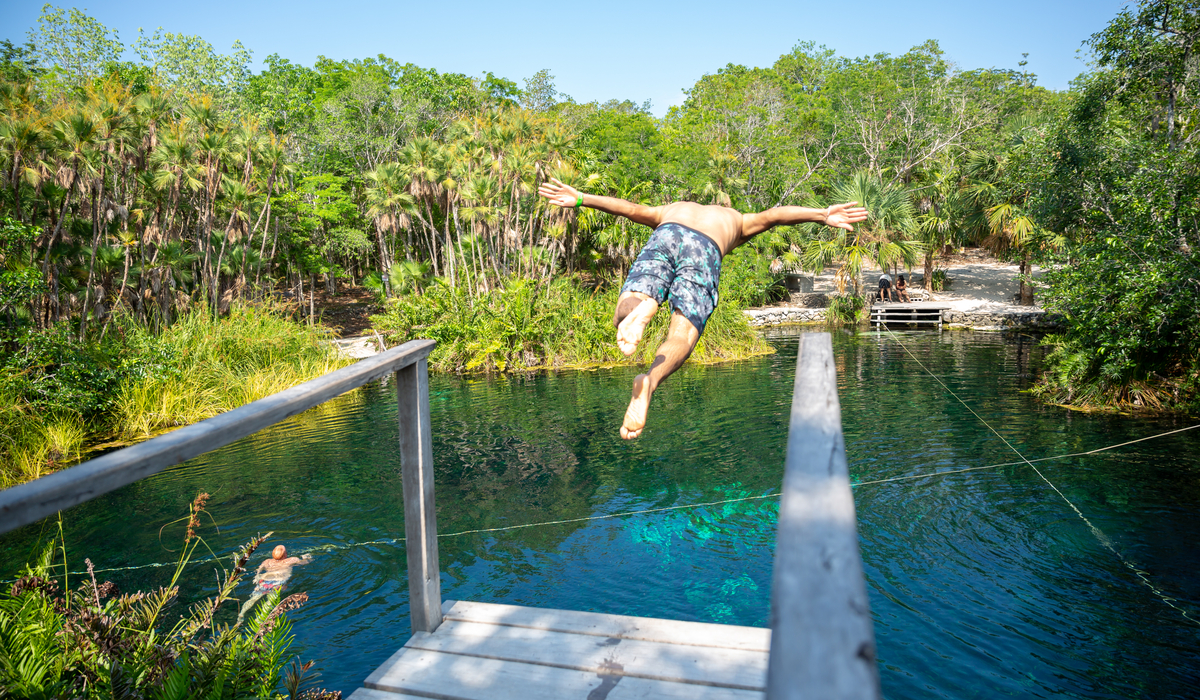 Where Is It Located?
Just a few kilometers to the south of Tulum, you can get to these cenotes using public transportation, rental car or bike from Tulum.
What Can You Do Here?
These cenotes are best for swimming and snorkeling. Siestas are also a perfect activity in this location. Bring what you need, snorkel equipment, snacks and water as there are few services, which makes these cenotes idyllic.