Get Directions
Why Go?
This is an all day affair and well worth the ridiculously cheap entrance fee. Cente Azul feels more like a small lake than a cenote but it is part of the cavern system. All water activities can be done here including paddle boarding, swimming, and kayaking. There is also a full-service restaurant that overlooks the cenote. The restaurant is huge and is quite popular with both visitors and locals. If you do not want to get into the cenote, this is a great place for lunch. These photos do not do this location justice, it must be seen to fully appreciate what you can do here.
If you wish to dive Cenote Azul, dive centers in Mahahaul are happy to take you for a cavern dive. This is the only way to scuba dive in this location.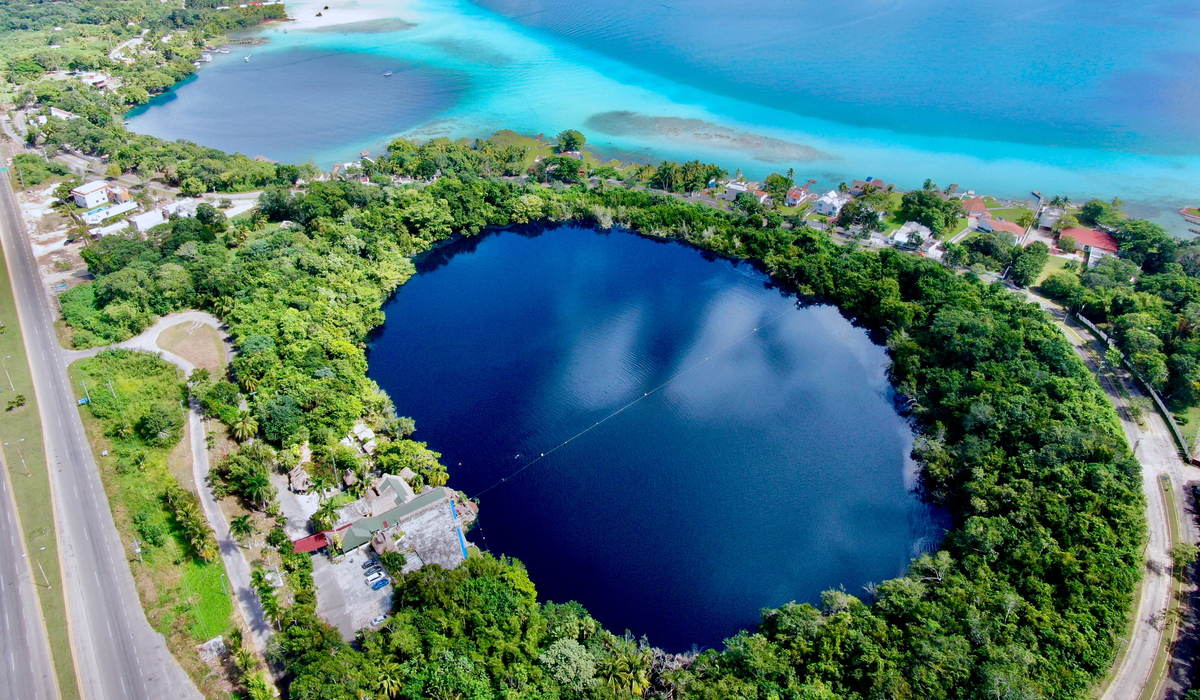 Where Is It Located?
Just a few kilometers south of the main entrance to the village of Bacalar. There are ample parking and a parking attendant which we suggest you tip when you park your car.
What Can You Do Here?
Take a day and experience everything in this location. Swim, relax, eat, kayak, paddleboard, and snorkel.