Get Directions
Why Go?
This is an open, fresh water cenote that is great for snorkeling and swimming. The cenote is perfect for all ages. With easy access from HWY 307 this cenote is easy to get to with public transportation. The cenote is large, the water is crystal clear, and the swimming areas are not deep. Entrance to the cenote is easy as the cenote has both stairs and a platform. When you see cenote Azul you will understand why they call it the Blue Cenote.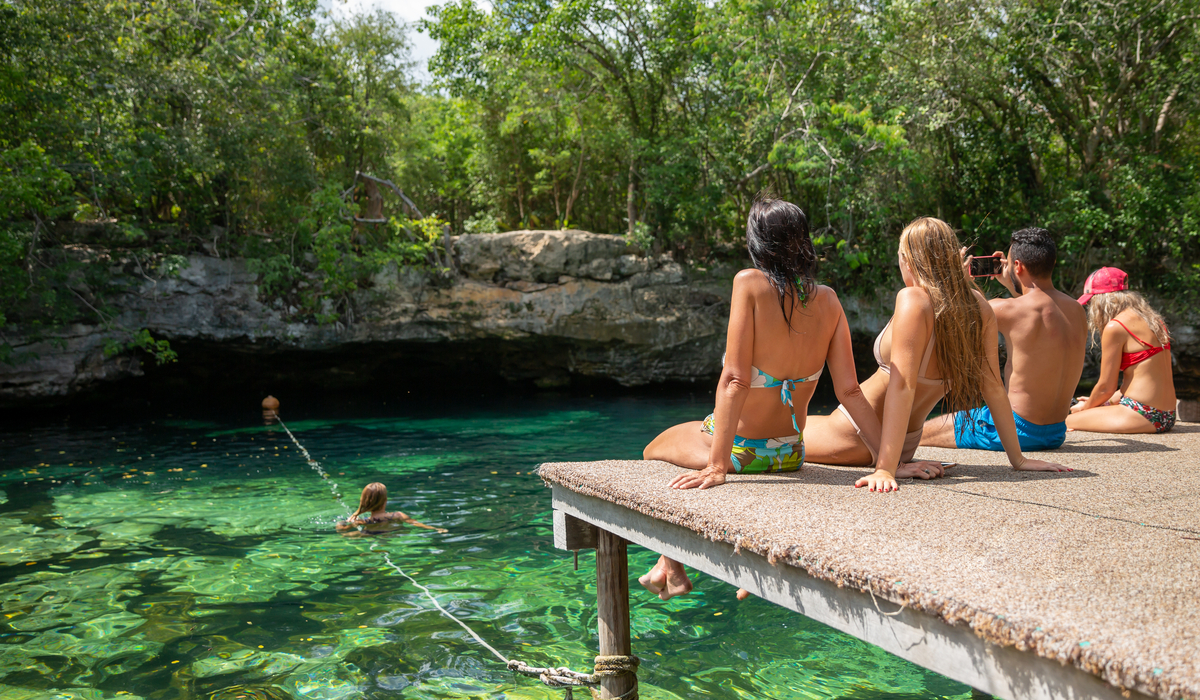 Where Is It Located?
Hwy 307 just south of Playa del Carmen and just before Xpu Ha. The best public transportation from any Riviera Maya city or town is the public collectivo that stops right in front of the entrance.
What Can You Do Here?
Perfect for swimming and snorkeling.