Get Directions
Why Go?
This fresh water cenote can only be seen as a diver with a local guide. Make arrangements with a local dive center who will ask that you dive with them first before going into Angelita, an advanced dive that will take you to a depth of 35m/110 feet. What makes this cenote unique is the natural sulfur layer that creates a 'cloud like atmosphere. Divers go from above to below this layer and witness the light to darkness the sulfur layer creates. It is truly found nowhere else.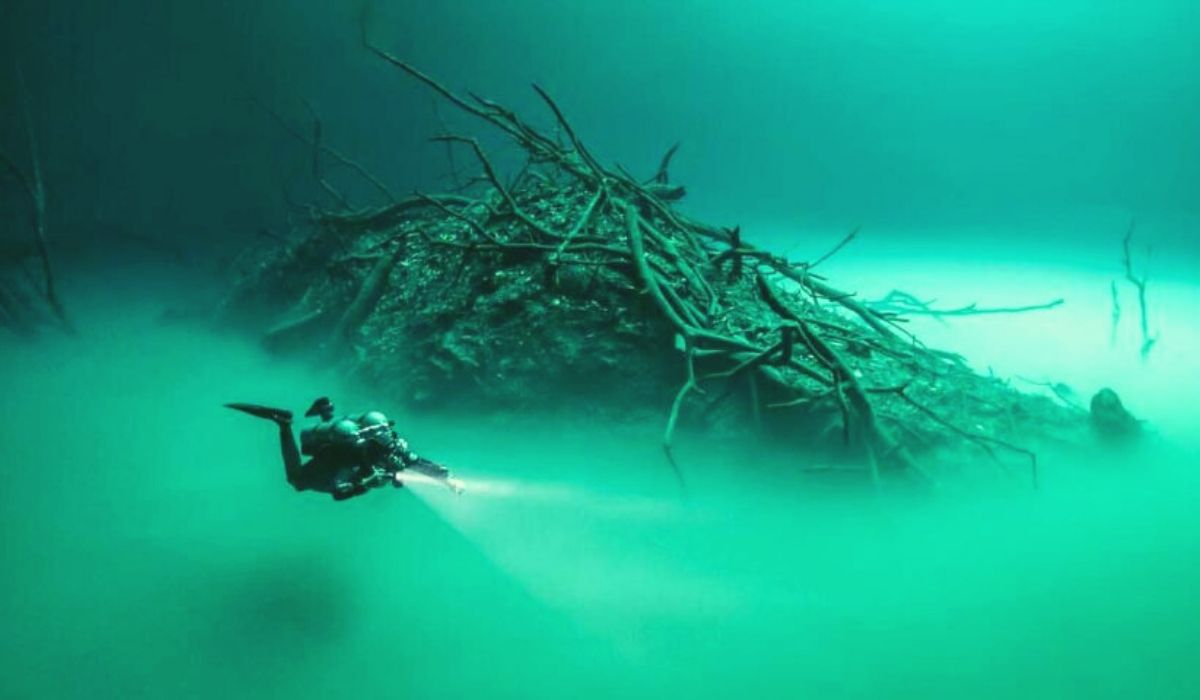 Where Is It Located?
Just South of Tulum between Tulum and the Muyil Ruins. Entry to this cenote must be done with a local guide. Walk-ins will not be accepted.
What Can You Do Here? 
Scuba Dive with a local dive center only. There are no services at this cenote.