Get Directions
Chic Beach Destination
Unlike other 'popular' beach destinations of the Caribbean, Tulum beach boasts a rich historical past. Being one of the last cities inhabited and built by the Mayas, Tulum beach hosts the ONLY archaeological site located along the shores of Riviera Maya. Most Tulum visitors remain on the beaches located right in front of the Tulum Ruins, but move further south and you will find the pristine beaches everyone talks about.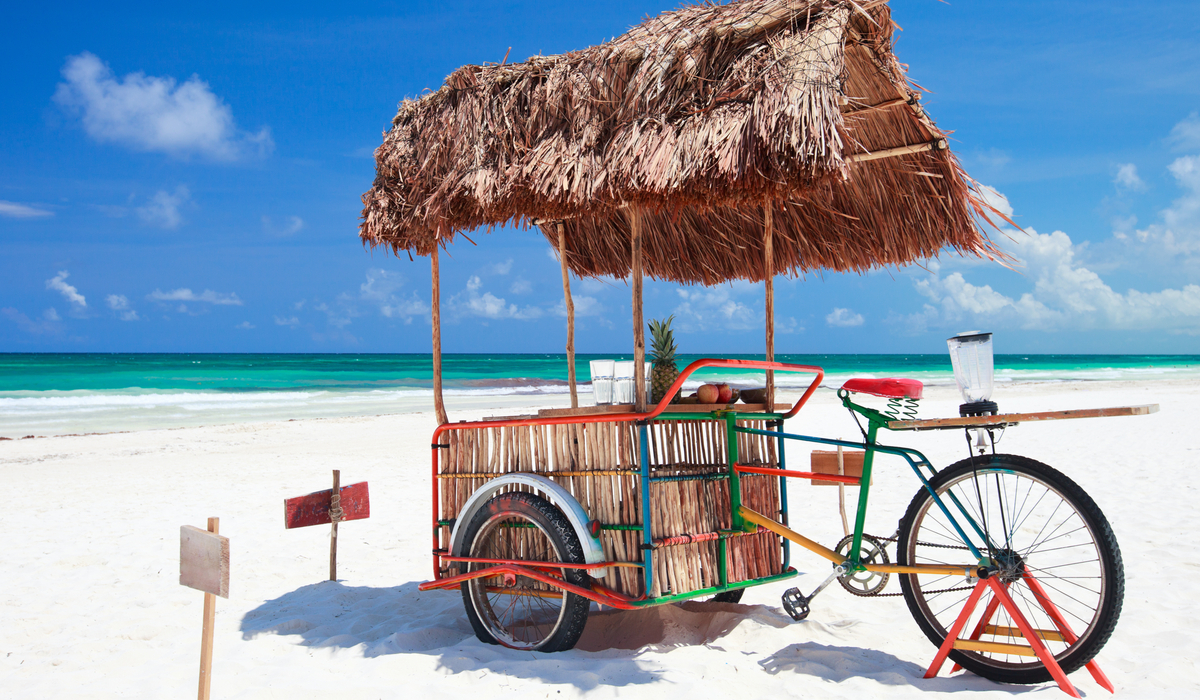 Rich Historical Past On Some of the Most Sought-After Beaches
To reach the Tulum beaches outside of the Tulum ruins, take the Coba road east in the direction of Boca Paila and bear right on the Tulum beach road. There are beach clubs located along the Tulum beach road, where you can use their parking, restaurant and beach chairs for the mere cost of a lunch. If you prefer not to use a beach club, turn to the left at the end of the Coba road and seek out the old Santa Fe Beach where locals and regular visitors hang on the beach.
With the soft white sand under your toes, you'll understand why Tulum beach is a bohemian beach destination. Long stretches of uninterrupted beach allow for long walks, privacy, a feeling of solitude and few other people sharing your little paradise. The sand is finer than other beaches, and the water can seem 'bluer' than other cities.
Tulum beaches are loved by locals and visitors alike as people are scarce and beauty is abundant on the shores of Tulum. The simple pleasures found on the beaches of Tulum remain timeless!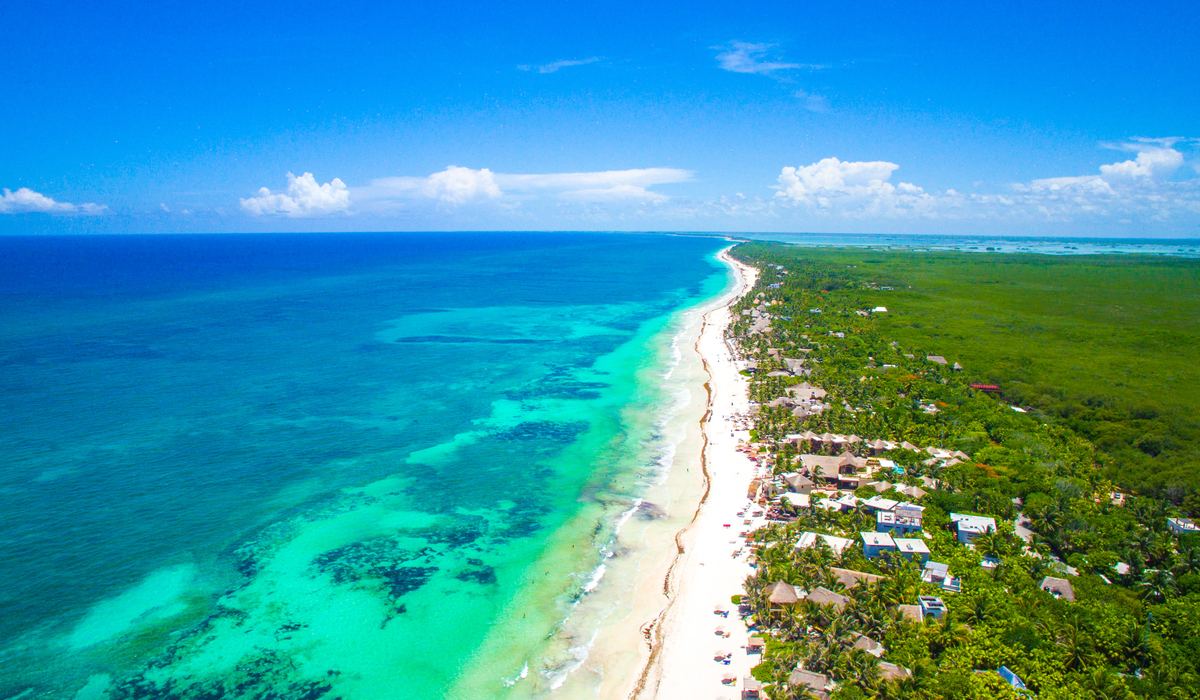 A Word to the Wise: Tulum Beach
This is a sandy beach with isolated rocks
The beach is semi-private in front of the resorts and hotels
Foot protection is not required in most areas
Snorkeling and swimming are recommended when seas are calm
Beware of currents, stay near shore