Get Directions
Sunny, Secluded & Serene Beach Near Tulum
You won't find out about Soliman Bay Beach from travel brochures or tourist guides. This off-the-beaten-track beach destination has remained Riviera Maya's best-kept secret for a long time. This secluded beach spot is perfect for a you to take stroll, snorkel the reef or just get away from it all by lying under a palm tree.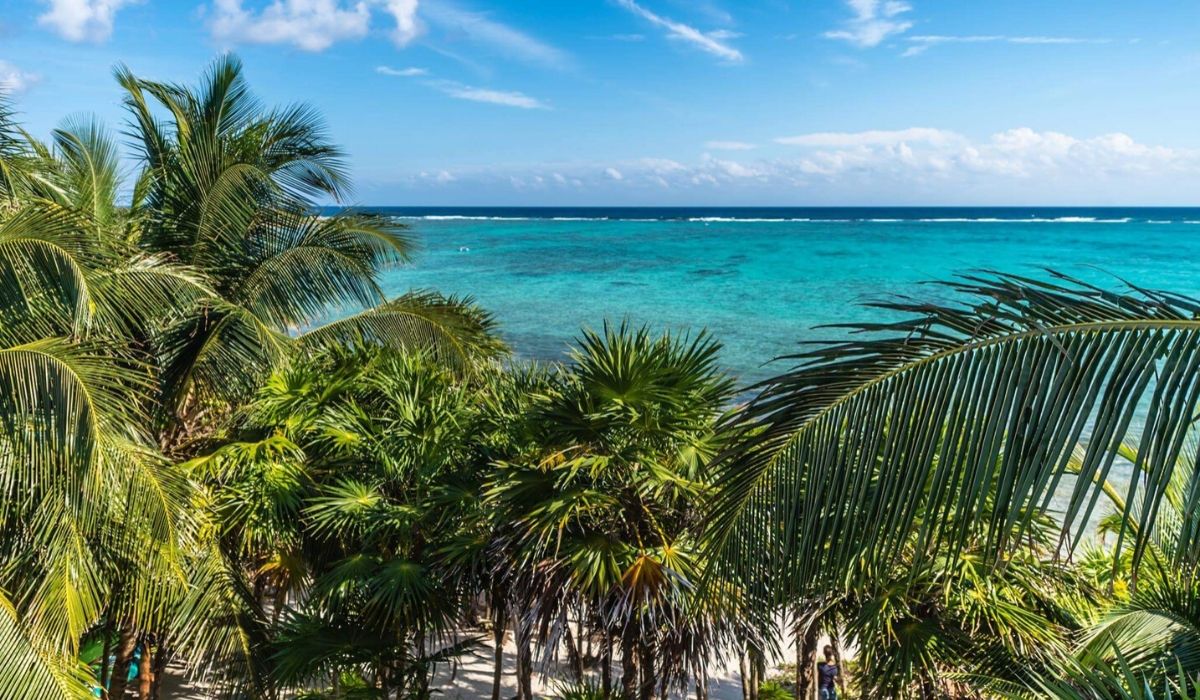 You Won't Find Huge Beachfront Resorts Here!
Soliman Bay is a small community reserved for elegant villas overlooking the tranquil waters of the Caribbean.
The beach is not as wide as the Tulum beaches, but the sand is just as fine, white, and silky. There are just a few rocks that make the coastline interesting so keep your eyes open on your beach walk. What makes a day or week on the beaches of Soliman Bay delightful is the extensive outer reef break that creates calm seas even on the widiest of days. Protected bay areas, like those found in Soliman Bay, are ideal destinations for families with children and those who are looking forward to hours of water sports. Kayaking and snorkeling are popular activities in these calm Caribbean waters.
Being semi-private in a gated community, Soliman Bay beach is never crowded. All beaches in the Riviera Maya are public, but the secure entrance into Soliman Bay deters many visitors from coming in the area. When most of Cancun's beaches are swamped with tourists, Soliman Bay still offers that slice of tranquil tropical getaway that so many people dream about. Well, you can stop dreaming, and experience the real thing!
This secluded beach beauty is located in the very heart of Riviera Maya, making it easy to get to and even easier to enjoy – Soliman Bay beach is nestled just 15 minutes north of Tulum, 20 minutes south of Akumal, and 40 minutes south of Playa del Carmen.
If you are visiting for the day, try Chamico's on the southern end of the bay or the Sahara Café at Hotel Jashita on the northern end of the beach. Chamico's is a shack on the beach with some of the freshest seafood tacos found in the area. Sahara Cafe is more upscale with great beachviews. Many travelers agree that Oscar y Lalo's restaurant, nestled right across from the highway entrance to Soliman Bay, is a great local restaurant for after the beach.
Soliman Bay beach is all about kicking back, reading a few good novels, exploring the diversity of the Caribbean underwater world and just being happy with your friends and family.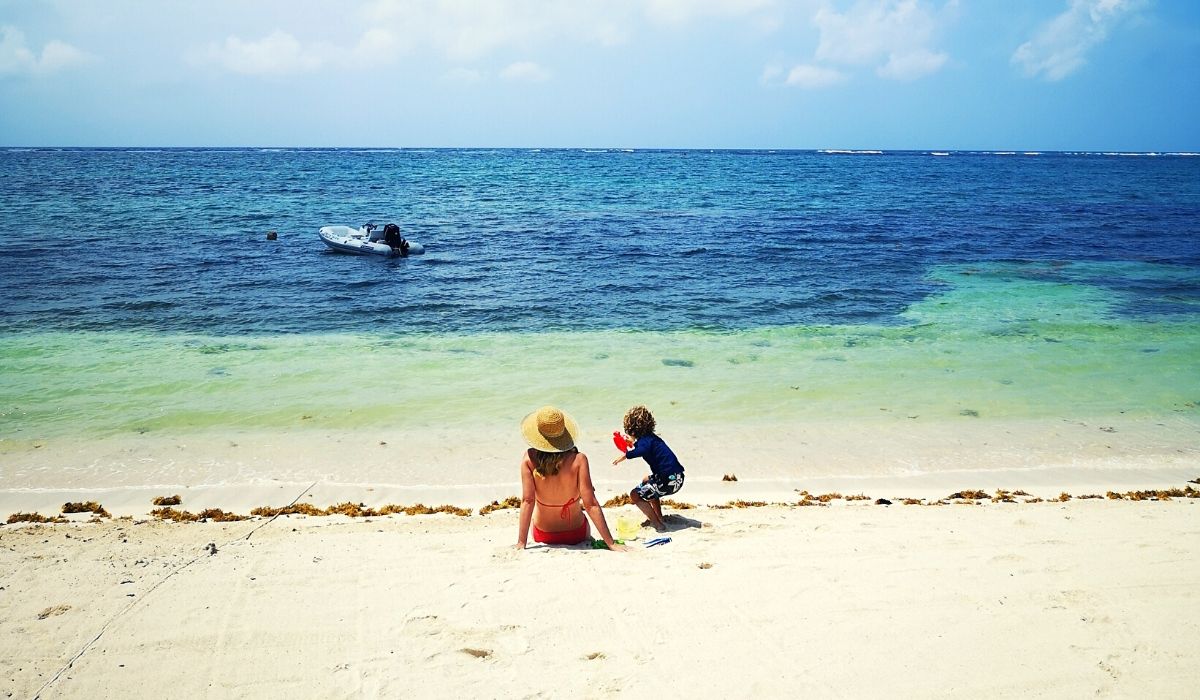 A Word to the Wise: Soliman Bay Beach
The beach is semi-private for guests staying on the bay
Foot protection is recommended in most areas for water entry
There are turtle grass beds near shore in some areas
Snorkeling and swimming are recommended when seas are calm
There are no underwater currents to worry about