Get Directions
Privacy Within Untouched Raw Beauty
The Sian Ka'an Biosphere Reserve, just south of Tulum, is a UNESCO World Heritage Site, and one of the most sensitive eco-systems in the Riviera Maya. The beaches are wild, unadulterated and conjure up images of Robinson Crusoe or, the more modern castaway, Tom Hanks with his friend Wilson. Explore miles of white sand on these picturesque beaches.
Located in the heart of Quintana Roo's coastline, Sian Ka'an beaches extend north of Tulum and south to Punta Allen. The beaches in the Sian Ka'an Biosphere are raw, natural, and diverse. Some are placid and protected, while others are exposed and rugged. All beaches are spectacular in their own way. If you really need to get away, this is the place to go! It is paradise as we know it and love the beaches in the area.
There are a few beaches with official parking lots for your car. The first beach area is located a few miles past the entrance arches. The local security guard that looks after this sandy parking takes tips to watch your car and will deliver fresh coconuts when asked. Other beach areas are found by searching for an opening in the jungle. We have discovered some pretty cool beach areas with not a person in site when we have ventured into the Sian Ka'an.
Keep in mind that since this sandy paradise is far removed from the popular beach areas located in nearby towns. Bring whatever you need for the day, including water, a picnic, beach chairs and sunscreen. Oh, and don't forget your camera or your smartphone for proof of your great beach day!
With miles of tranquil beaches, the sparkling turquoise waters of the Caribbean, and absolutely no one around –Sian Ka'an beaches are truly the view that calls for a picture-postcard perfect shot and beach day!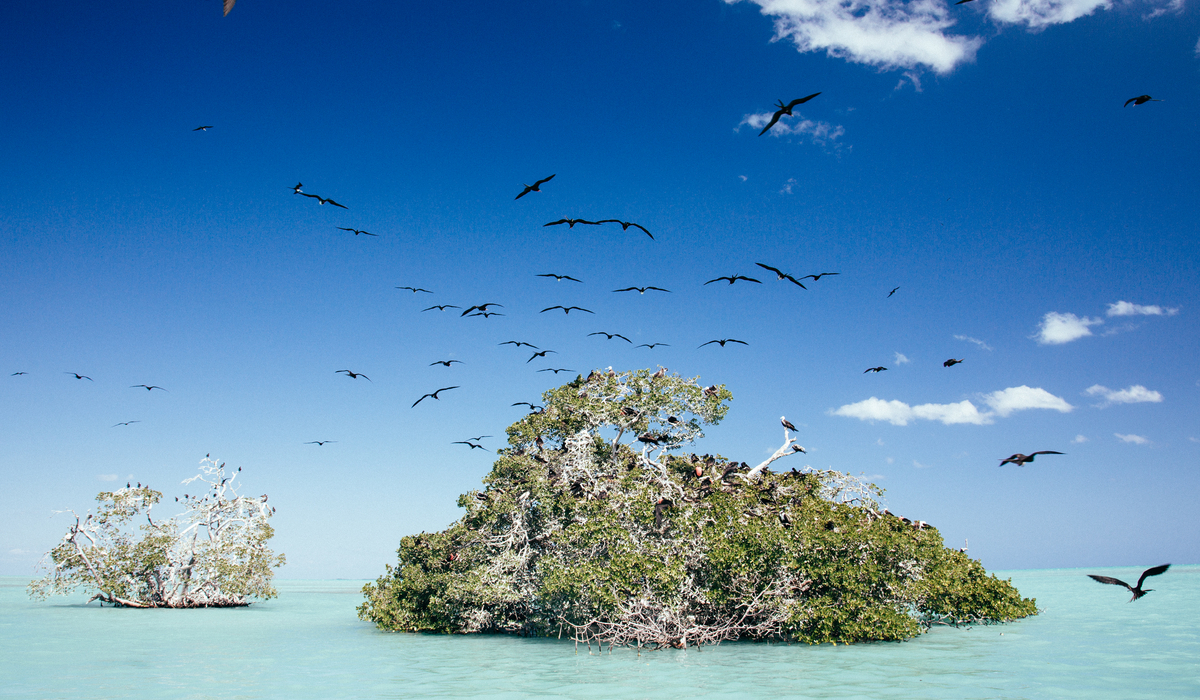 A Word to the Wise: Sian Ka'an Biosphere Beaches
Footwear is recommended in some areas for water entry
Snorkeling and swimming are recommended when seas are calm
Be cautious of rip currents, stay near shore
The beach is not raked except for in front of private properties
Bring along water and snacks for the day