Get Directions
Low-Key Beach Vacations
Once a sleepy fishing village, Puerto Morelos is slowing growing into a favored destination in the Riviera Maya. Visitors love the feeling of simpler days and old Mexico charm in Puerto Morelos. This sea-side village has one of the finest and largest stretches of pristine beaches in the Riviera Maya that is easily accessed from the center of village.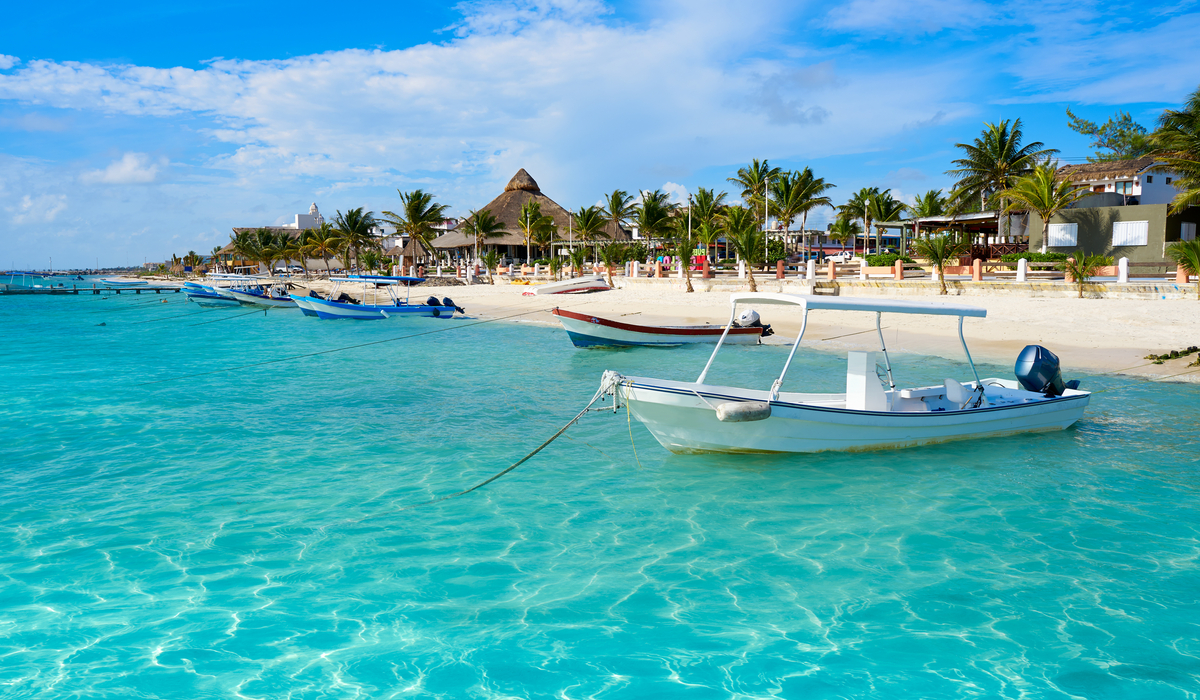 Warm Clear Waters and Hospitable People Make You Feel Truly Welcome
The main beach in Puerto Morelos is located in the center of town by the Pelicanos Restaurant, just off the zocalo (town square). On both sides of the main beach are smaller, more private beach areas that are used by beach clubs, private properties and vacation rentals. Like the Playacar beaches, these areas service their guests first, with beach chairs reserved for condo residents and hotel guests. Head south to the nicest beach area where locals and repeat visitors love to hang out.
The Mesoamerican Reef, located 500 m off the shore, is home to numerous tropical fish, sea turtles and corals. The reef shelters the Puerto Morelos beach from rough surf and gives snorkelers an opportunity to view the sealife in the National Marine Park . Beach goers find the Puerto Morelos beaches to be the perfect place to swim, build sand castles and enjoy the Caribbean breezes. If you are itching to get into the sea and snorkel, we recommend using the various snorkel tour operators to fully enjoy the National Marine Park off the shores of Puerto Morelos. Though the reef may be close to shore, a boat ride to the best snorkel areas makes your trip into the Caribbean more fun, and a safer way to snorkel.
True to its historic heritage, Puerto Morelos beach has maintained its unique, laid-back appeal. The soft sound of waves lapping up on the shore naturally provides a relaxing ambiance that gives you days and hours of pleasure.
Even time seems to follow a slower pace in Puerto Morelos. Whether you are hanging on the beach, snorkeling in the sea or reading a book in a beach chair, you'll feel like you've always known this tranquil beach paradise.
A Word to the Wise: Puerto Morelos Beach
Footwear is recommended for water entry
Snorkeling and swimming are best when the seas are calm
Snorkel and boat tours are offered by local fisherman and dive centers
There is a big beach to the south past the freighter pier