Get Directions
The Hip 'Playa' of the Riviera Maya
Two miles of white powdery sand make the beaches of Playa del Carmen a hot spot in anyone's book. Enjoy the sunshine at one of the trendy beach clubs or meet up with seasoned Playa visitors on the central beach. Either spot provides ample opportunity to people-watch on the shores of this popular Caribbean destination. Looking for more than the sun? Water sports are in abundance and easy to reserve right on the beach!
Miles Of Beach In a Trendy Riviera Maya Beach Town
The beaches in Playa del Carmen are not as tranquil as other Riviera Maya towns, but Playa's great location, hip beach life and long stretch of beaches puts it at the top of a dream vacation list. Beach clubs, beach hotels and beachfront condos share the shores of Playa del Carmen making these beaches the public place to be during day. When the sunrises, beach goers are on it, picking their favorite spot and getting ready for an all day beach session. When the sun starts to set, the crowds move to 5th Ave for dinner and join up again for some beachfront nightlife. The beach is the center of Playa's activity and there is lots to do. Everyone makes sure of that! For a full description of Playacar beaches please check our details of this stretch beach to the south of the Playa del Carmen Central beach. It is worth mentioning its features independently!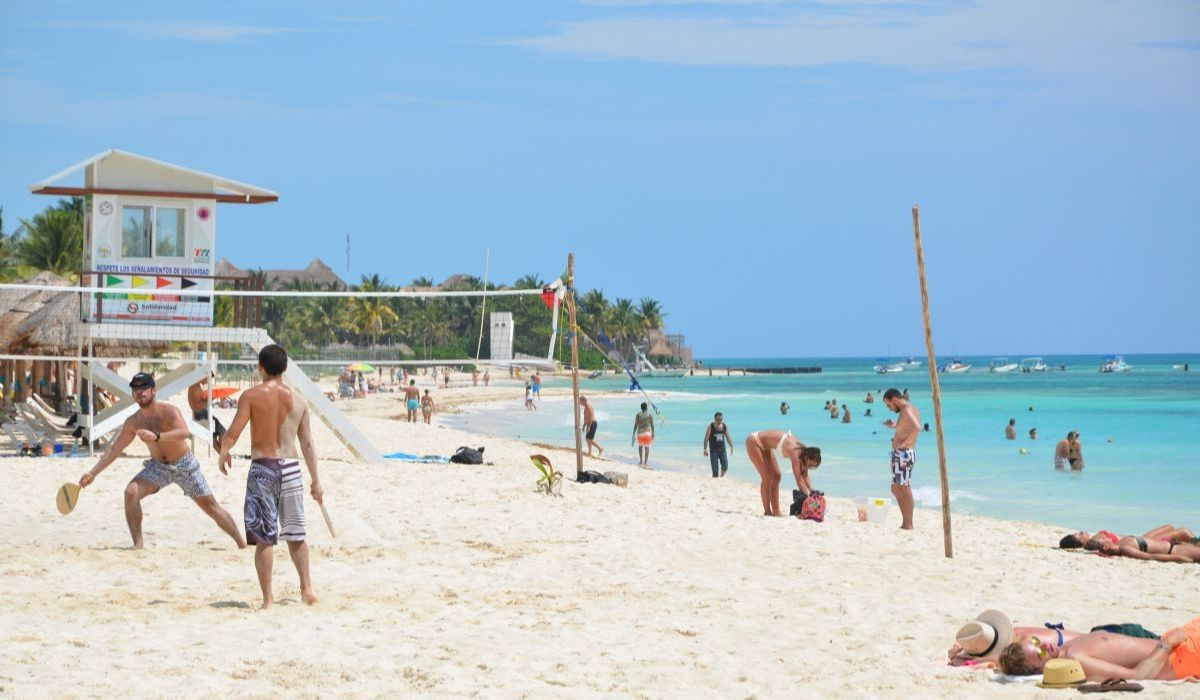 Central Playa Beach and North Playa Beach
The 2-mile white sand beach of Playa del Carmen is divided into two areas; Central Playa del Carmen beach and North Playa del Carmen beach. The symbolic division point is the second ferry pier located at the bottom of Av. Constituyentes, a main traffic route into the city. The feel is very different on each beach, with 'Old Playa' felt on the central beach and 'Trending Playa' felt on the north beach.
The Central Playa del Carmen beach was the first beach developed in the city. Here you'll find the Ferry dock to Cozumel, numerous beach clubs, restaurants, dive shops and water sports vendors offering a broad range of fun water activities. There are also some snorkeling, dive and fishing boats ready to take you out at the bottom of 14th Street. Favorite beach clubs owned by long-time Playa residents are Zenzi, Fusion, and Wah Wah's.
North Playa del Carmen is known as the location of Mamitas Beach Club and Canibal Royal, two trendy beach clubs with DJ's, dancing, and beach beds. Great food, large beachside pools, and music sets this area of Playa del Carmen apart from the central area. The evenings are quiet on this beach, but the days are full of visitors and locals enjoying talked about beach vacations in paradise.
What many Playa del Carmen visitors love about this city is the diversity of beach vibes. We are not sure if anyone gets tired of the beach, and from the look of the daily activity that goes on, we don't think anyone does. With so many venues to entertain you and over 2 miles of beach to discover in the city limits, (there are more beaches just outside the city limits within walking distance), there is more entertaining than one could hope for.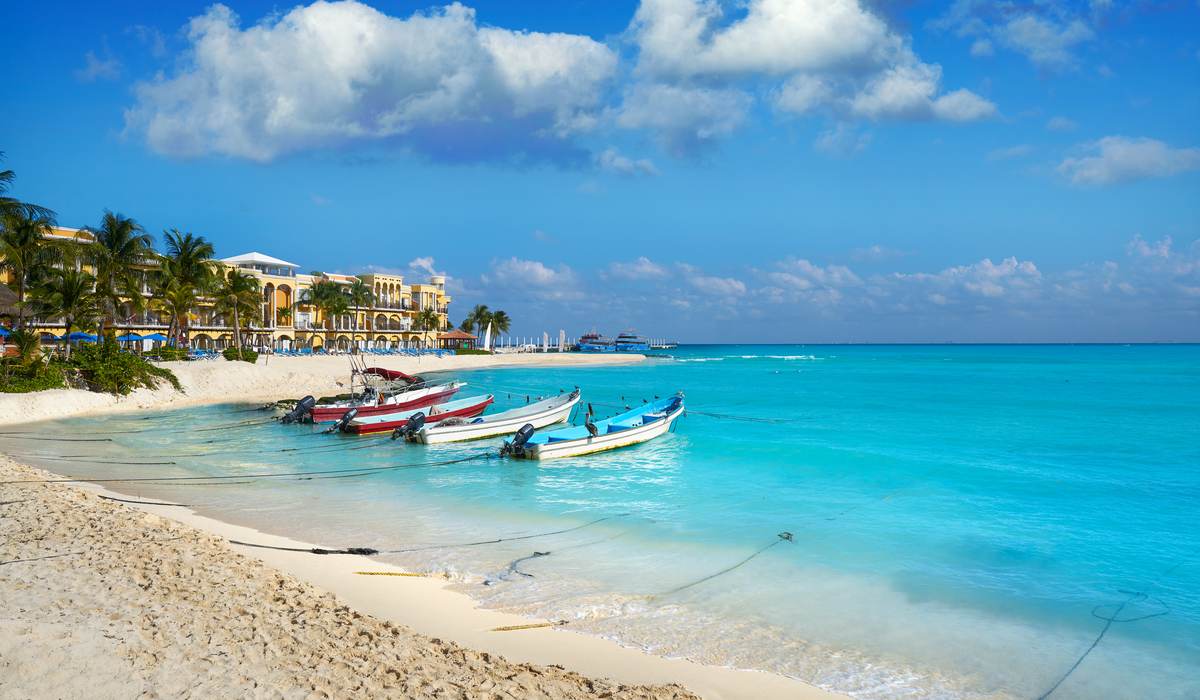 A Word to the Wise: Playa del Carmen Beach
This beach has mostly pure fine sand with some exposed limestone
Snorkeling can be done from shore at Coco Beach but it is recommended to snorkel with a tour
Snorkeling and swimming is recommended when seas are calm
There is little outer reef break but great protection from the Island of Cozumel making Playa del Carmen a place of tranquil seas