Get Directions
Time Seems to Standstill in This Tropical Oasis of Mahahual
For your adventurous side, Mahaual beaches are remote and fun. The town of Mahahual and its residents worked together to design this southern Caribbean beach community. The beachfront offers a sea wall Malecon, beach clubs and restaurants. Cruise ship day trippers gravitate to the main beach, while day trippers and locals move to the south on more remote beaches. Step between the two areas and enjoy both sides of the beach!
Seaside Malecon, Fish Restaurants, Friendly People and Remote Beaches
The focal point of the Mahahual beach is the newly developed seaside Malecon. The boardwalk hosts a great view of the Caribbean and leads visitors to small seafood restaurants and beach clubs. Mahahual beaches have a diverse crowd mixing day trippers from cruise ships, locals taking a break, and inquisitive travelers stopping for a few days in the Costa Maya. For the vacationer seeking remote beaches that are in their natural, untouched state, a drive down the main road in Mahahual will have you in the middle of paradise. Mahahual beaches are a successful combination of convenience and tranquility.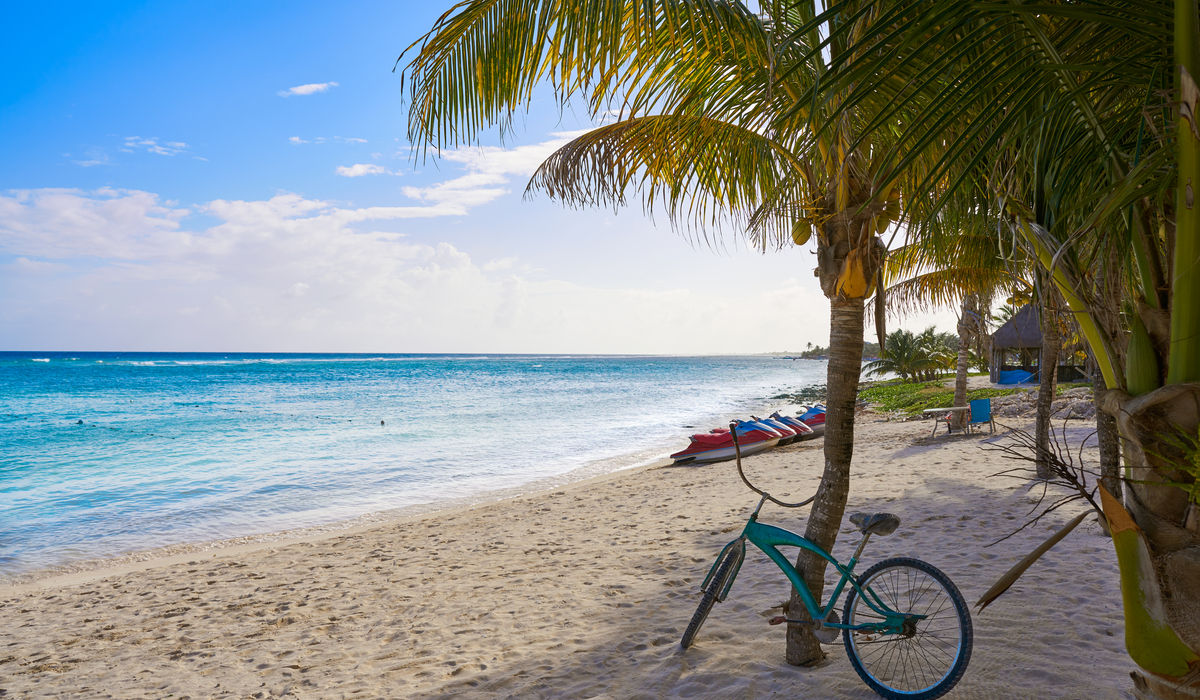 Watersports For the Adventurous and Extreme Sport Enthusiast
Imagine having the Mesoamerican Reef a few hundred yards off shore and the Chinchorro Banks a boat ride away. Enjoy a variety of sea sports at your fingertips. Scuba divers, fisherman, snorkelers and kite boarders share the beauty of the Caribbean during the day while reminiscing over their adventures at beach restaurants at nights.
Miles of Beach For Avid Beachcombers
At the end of the Malecon there is a long stretch of remote and untouched beaches that many vacationers are looking for. Like the Sian Ka'an, the beaches are raw. Mangroves co-exist with the white sandy beaches of the Caribbean, and beach combers will enjoy their adventure and harmony in this eco paradise. The Costa Maya is in many ways a rustic location that is less developed than the Riviera Maya. Come prepared with water, snacks and sunscreen as you will not find restaurants or stores on the southern, remote beaches in Mahahual.
A Word to the Wise
Beach clubs are busier during cruise ship docking times. Schedule your visits to meet others or pick a time when it is less busy.
Turtle grass is abundant. This natural wonder draws more sea creatures and turtles.
Snorkeling and swimming is best when seas are calm.
Fishing and dive tours are offered by certified professionals
Chinchorro Banks dive tours require calm seas for this special dive trip
Remote beaches are to the south of the Malecon.