Most Southern Point In the Costa Maya
Xcalak in southern Quintana Roo is part of what is known as the Costa Maya, a rustic yet beautiful part of the Mexican Caribbean. Xcalak is just 7 miles by water from the Central American country of Belize and is the southernmost location in the state. Step back to the simpler times of tropical life taking in the fishing and diving famous in this destination.
This remote area combines aspects of both Mexico and Belize; with language being the measurement of this combination. English is spoken fluently by many, even though Spanish is still the predominant language. Xcalak (pronounced ish-kalak) is a great place for those seeking the more remote, less refined areas of the Caribbean Coast with untold natural beauty both above and below the waterline.
Excellent Fishing
Xcalak is a top saltwater, fly fishing, flats fishing and bone fishing area. The fishing is world-class and sought out by fishing enthusiasts. The mangrove waterways of Bacalar Chico, just south of Xcalak between Mexico and Belize, are home to many varieties of birds and fish. Anglers will seldom see any competition from others for coveted fish like permit, tarpon and bonefish.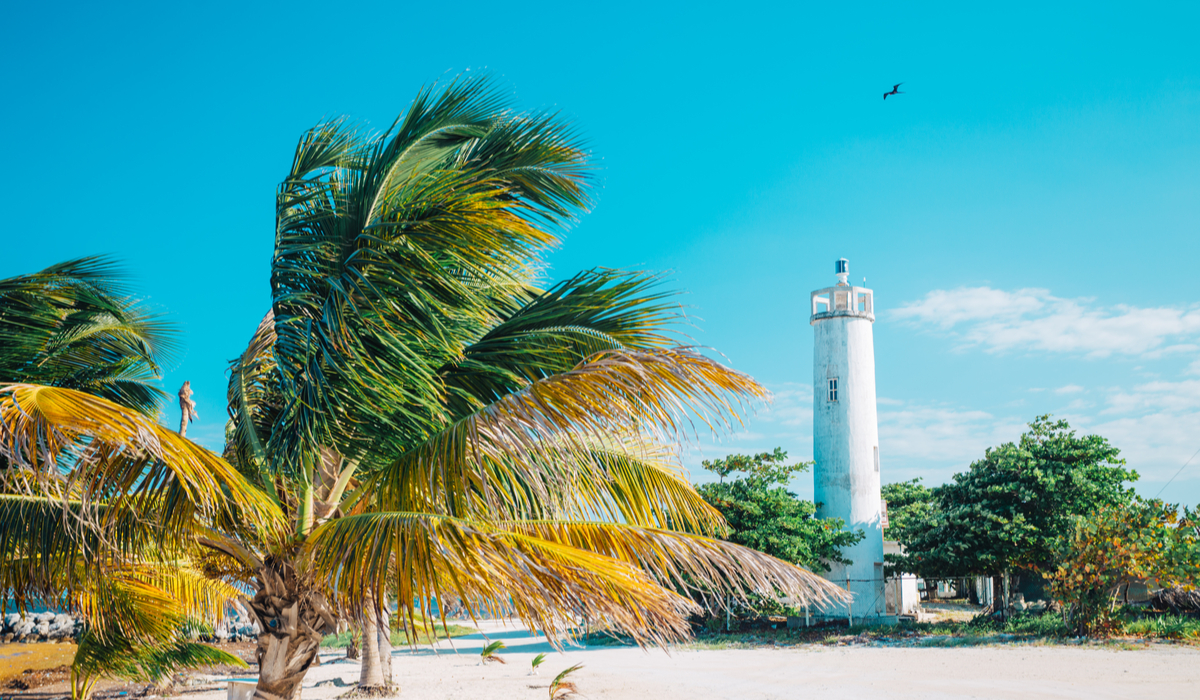 Distinct Scuba Diving Destination
Xcalak is also a less travelled but much revered scuba diving destination. Divers will wait for a good day to access the Chinchorro Banks, a large coral atoll which is an underwater ship graveyard. When conditions are not ideal for the Banks, the second largest barrier reef, the Mesoamerican Barrier Reef, is a great diving alternative filled with tropical fish, sponges and coral.
Unplugged and chilled out in Xcalak
You will be hard pressed to find telephones, a newspaper from the US, gift shops or nightlife in Xcalak. Before arriving in Xcalak, fill up your gas tank as gas is only found a few days a week. Mahahual, to the north, is the last destination for pumped gas. If you really want an adventure, book a flight from Cancun or Playa del Carmen to Xcalak. Xcalak does have a landing strip for small planes making your Xcalak adventure a little bit more exciting and incredibly scenic.
Tourism is only a small portion of the Xcalak economy. This is the only place on the Mexican coast where tourism is not the primary focus of a village or town. You will find that locals and visitors are laid back, friendly and happy to see new faces. Sitting around trading stories over a cold one with both Mexicans and Gringos is a popular pastime.
Cool Spots & Getting Out Xcalak
Xcalak is a marvelous natural area, with a focus on outdoor activities and chilling. If you're not a fisherman, snorkeler or scuba diver, the peace and quiet is most likely what drew you to this remote vacation destination in the Costa Maya, something all visitors to Xcalak treasure. There are three ways to get to Xcalak, besides our previous suggestion of taking a private chartered plane from the north. Rental cars are the best option so you can move around once you arrive in the area. The 307 Hwy will take you all the way with highway signs pointing you in the right direction. Buses can be found in Chetumal. There is no direct service from popular towns in the Riviera Maya to Xcalak, you will need to travel to Chetumal directly and find the next bus to Xcalak. If a group of you wish to travel to Xcalak and are not wanting to drive or take the bus, private transportation can be arranged for a door to door trip. If you pick this option, know that your driver will have some secrets spots and restaurants that he will want to share. Take advantage of his insight and combine a local tour and your trip to Xcalak.