Isla Mujeres Mexico - Caribbean Beauty and Small-Island Charm
Isla Mujeres Mexico, a real escape for travelers seeking a blend of local charm, fantastic cuisine, and postcard-perfect beaches… and that island lifestyle that has you wearing flip-flops every day. Locally known simply as "Isla," this five-mile-long island sits just a 20-minute ferry ride off the coast of Cancun. The island remains so different from the mainland; Isla Mujeres might be home to only 16,000 inhabitants and just one supermarket, but it has dozens of locally-owned restaurants and some of the richest scenery in Mexico.
The Island's Vibrant Downtown Area
Even though it's limited to just a few square blocks, the Downtown area of Isla Mujeres provides plenty to explore. Shops line the main roads and side streets. Salespeople with their brightly-colored souvenirs, calling out the occasional promise of "almost free" products and "free tequila shots" (we're assuming with a minimum purchase, but we haven't asked). Down the center of town runs pedestrian street Avenida Hidalgo with its row of excellent restaurants and bars; here, you can find plenty for daytime eats, but the avenue comes alive at dusk when the entire island appears for an evening of dining and live music.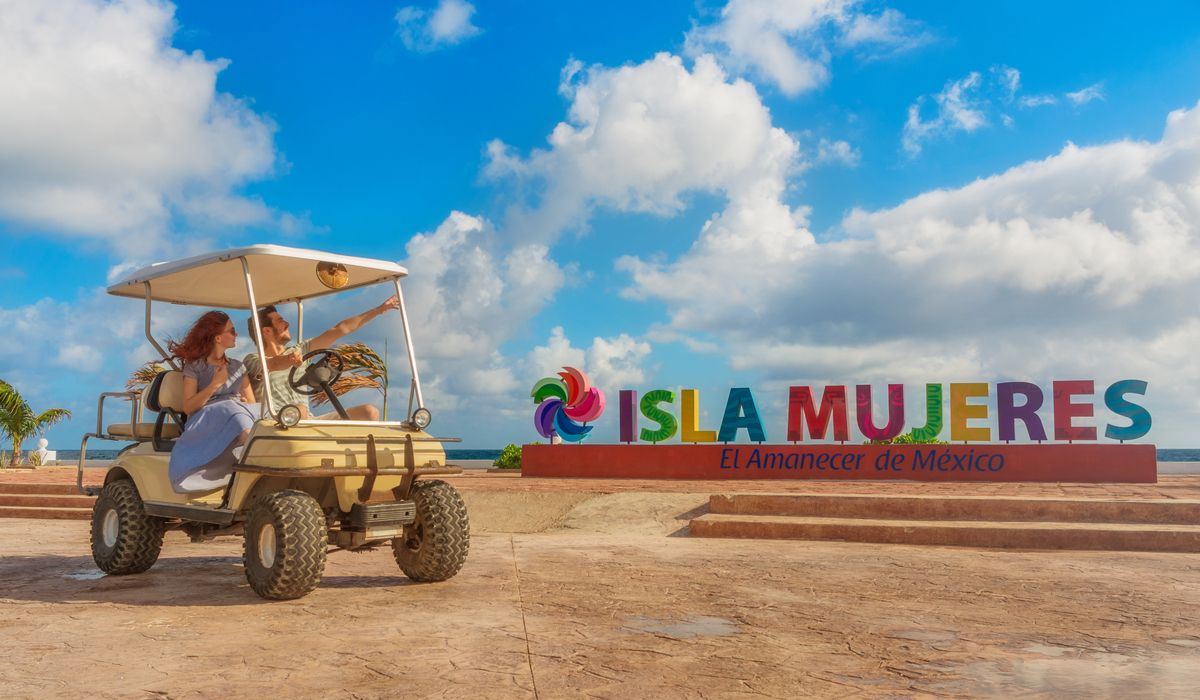 Beach Days and Sunsets on North Beach
Just at the northern edge of Downtown, and an easy walk from the ferry dock is one of Mexico's most perfect beaches: North Beach, or Playa Norte in Spanish. Here, palm trees line the soft white sand, and the water is never above waist-deep, with no rocks and only the very smallest waves. The pool-like conditions make North Beach a highly-desirable spot for a beach day, and it's one of the only places on Mexico's eastern coast where you can watch the sunset over the ocean. A quick tip: Weekends are best for a livelier atmosphere at the beach clubs, while weekdays are ideal for avoiding the crowds.
Isla Mujeres' Striking Southern Coastlines
Everything south of Downtown is best explored by golf cart or scooter, with some of Isla's most enticing bars, restaurants, and lookout points set along the main coastal roads. Looking out toward the Cancun skyline on the horizon, the west coast is lined with vacation homes of all sizes, a few hotels, mangrove, and top beach clubs, as well as Garrafon Park with its zip lines over the Caribbean Sea. The southern tip of the island is home to a park known as Punta Sur, where a $30 peso entrance fee gives you access to a sculpture garden, a real Maya temple, and unparalleled views from atop towering cliffs onto some of the bluest Caribbean water below. A drive up the east coast road takes you along rocky shorelines with crashing waves and some of the most magnificent views on Isla Mujeres, as well as ocean view vacation homes and even a few seashell stands. When you stay in the southern part of Isla Mujeres or just want to explore for the day, a golf cart rental allows you to get around easily.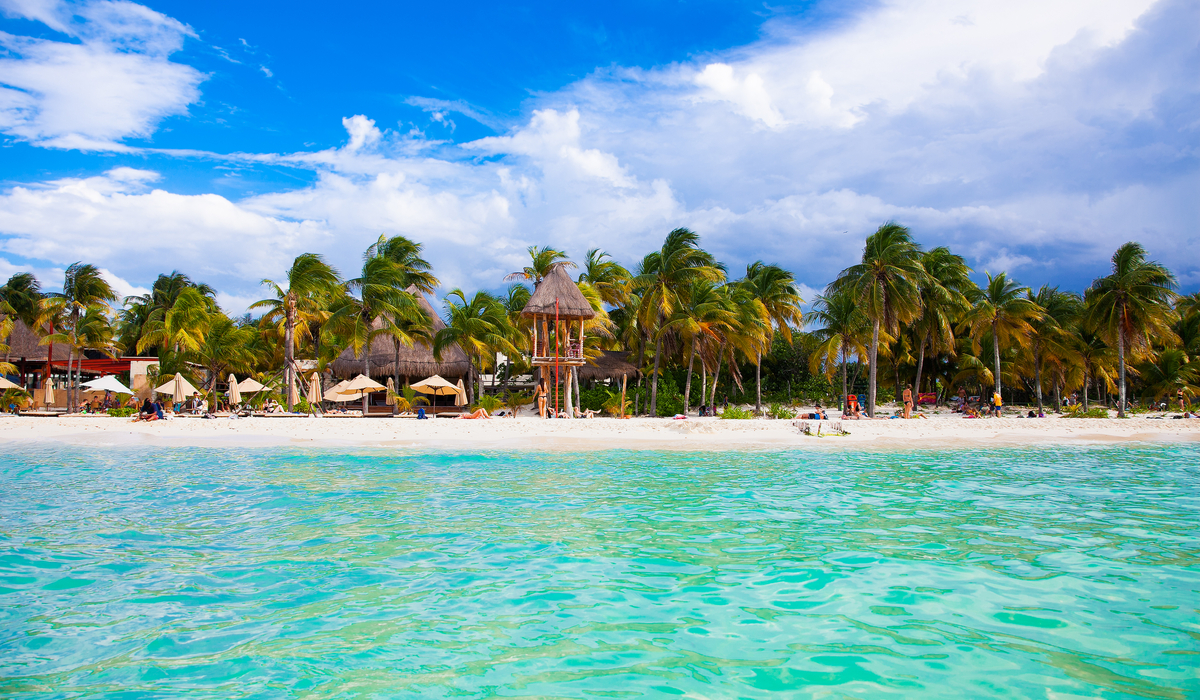 Escape to Isla Mujeres Mexico
Craving that small island life? Beach-lovers and foodies will find their piece of heaven right here. A trip to Isla Mujeres means lounging in the ocean, driving a golf cart through gorgeous tropical scenery, and feasting on internationally-renowned cuisine created by locals and expats. See our Isla Mujeres rentals to find a great place to stay.